I'm done with the case and lid for 2 jewelry boxes made of teak. in the third picture you can see the lid is curved. Size: 14.5 wide and 10" deep and 10" tall. think....tall toaster oven.
it is made of layers of 1/8 inch bending plywood, shaped on a bending form in a vacuum bag.
the front panel that the lid rests on is also plywood. i didn't want to have any crossgrain issues there.
the back panel is also veneered plywood. i'm going to flock the top chamber and the drawer bottoms will be leather.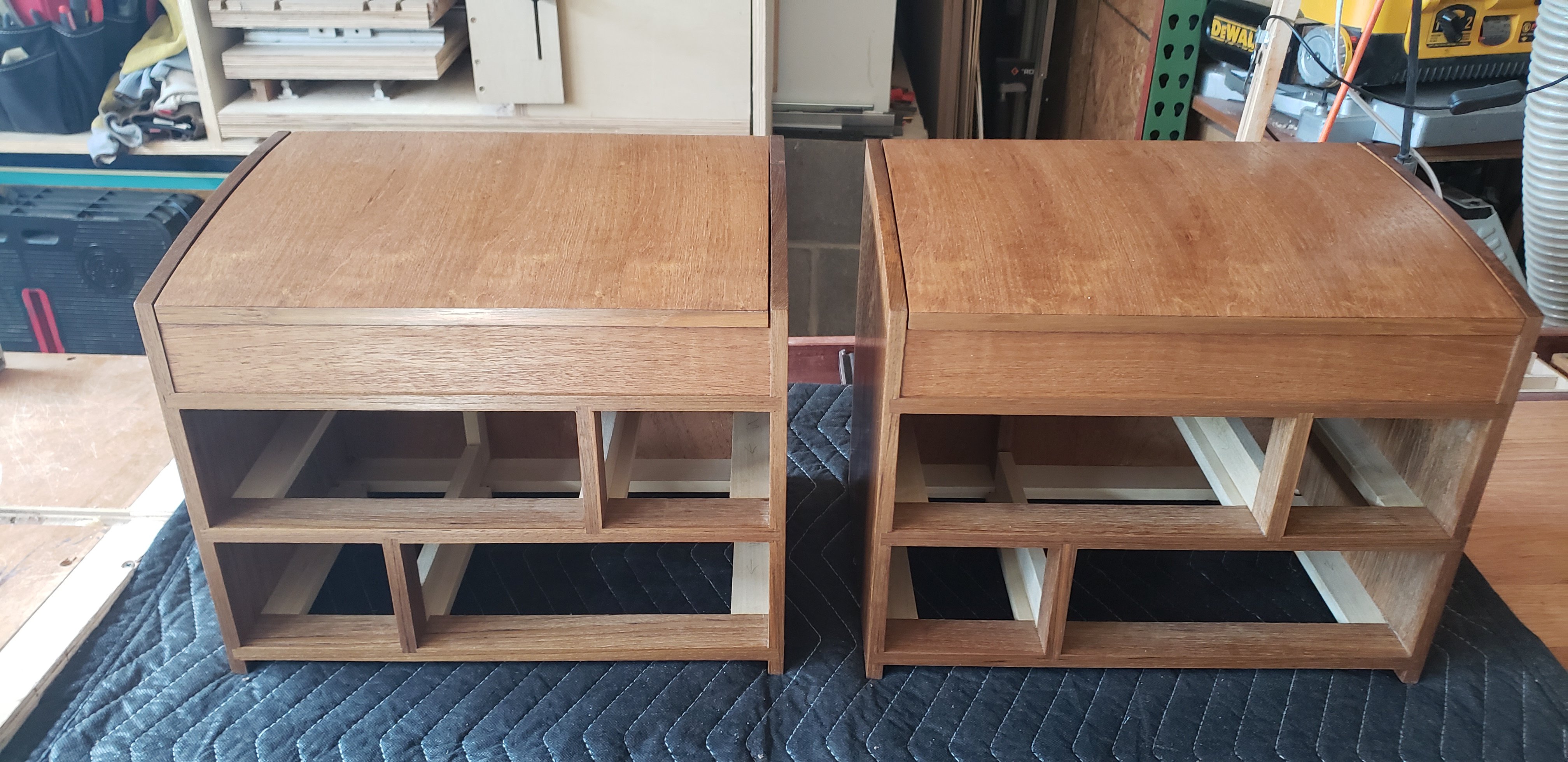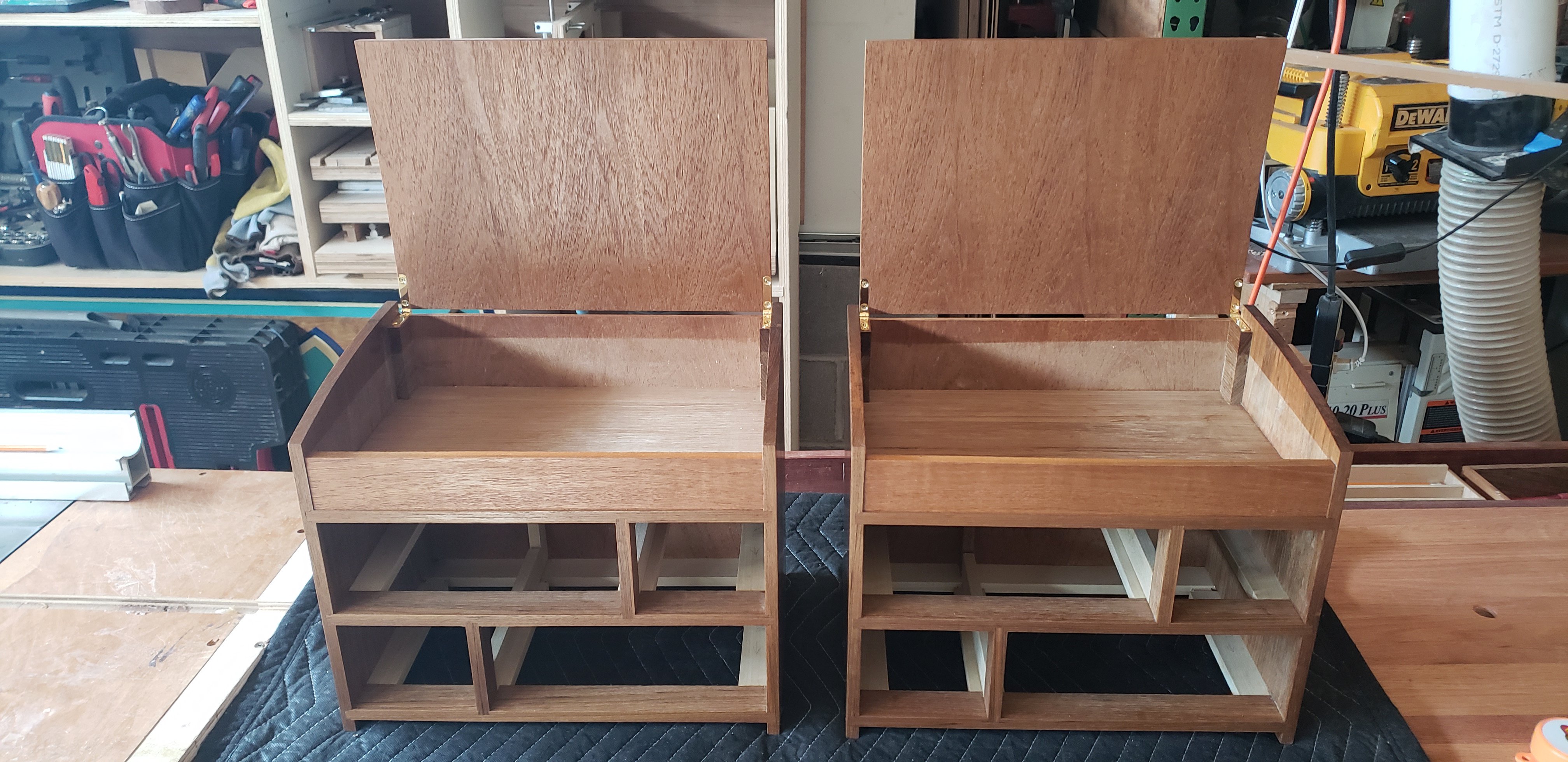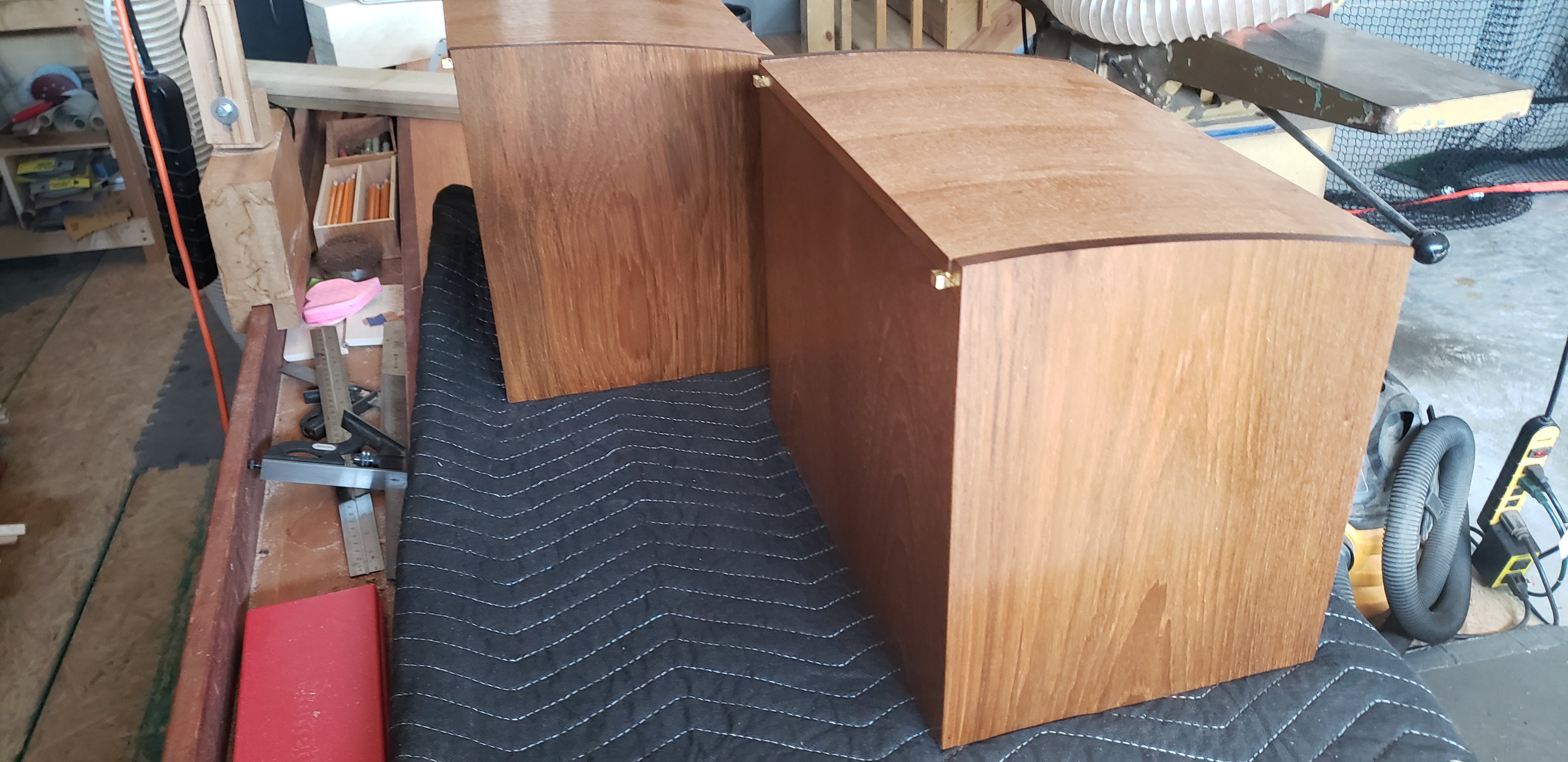 the most interesting part of the build aside from the veneering aspect are the tiny dovetailed dividers. all the case pieces are exactly the same thickness, jut under a half inch. i used a 3/8 dovetail bit. the dovetails in the sides are shouldered or housed. the vertical dividers are just traditional. i cut the dados first and then used a jig that centered over that dado to locate the dovetail.