Time for an update. I elected to go with the only hammered green paint I could find. Big orange had the best deal on rattle cans, FWIW. Yeah it is close to Grizz green. Anyway, below is the reassembled main structure.
The first photo shows the repaired infeed jointer table hinge/mount. Had it brazed. We'll see how that works.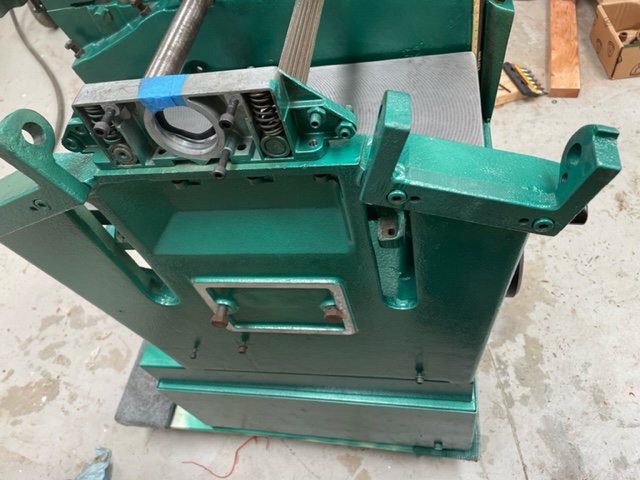 The saw table is only temporarily in place to get it off the floor. Need to figure out how to clean it up. Still a lot of other pieces to clean and paint. Since it is AL, I want to be cautious.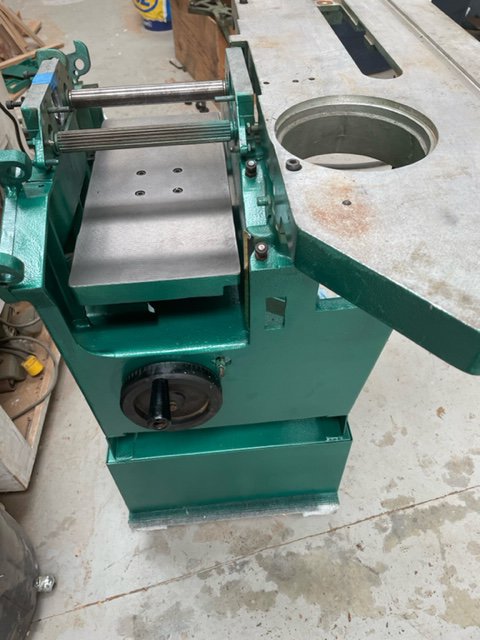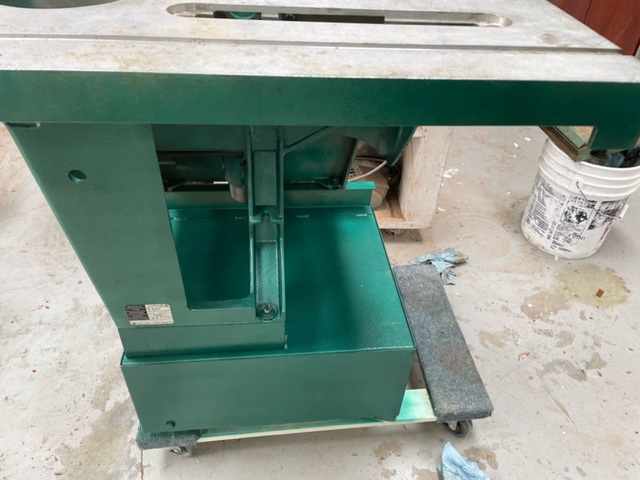 Waiting on two bearings for the jointer/planer arbor. And, then try to find replacement drive belts (3). The planer bed cleaned up nicely using hand work only (photo 2 and 4).
This is turning out to be more work than restoring a unisaw.