I've been battling this problem for awhile with limited success. The past week or so with the daily rains have meant that every day I am shop vac'ing water out of my basement wood shop. Filling the vacuum 1-2 times each day.
I believe that the root cause of the water in the basement (as well as some wood rot issues with siding) are due to this upper roof gutter to lower roof gutter connection: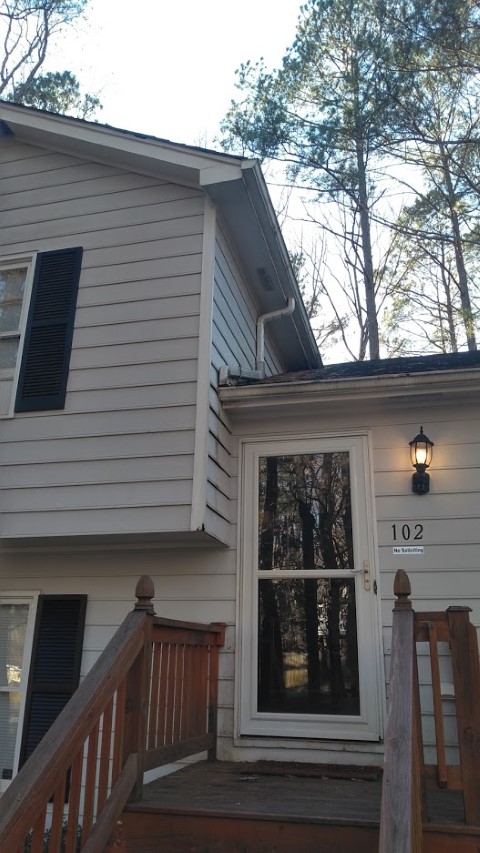 Basically all of the water from the upper roof/gutter is over-running the lower gutter and pouring down the siding and pooling in the ground next to the basement. This has also caused the siding at this corner to get rotten: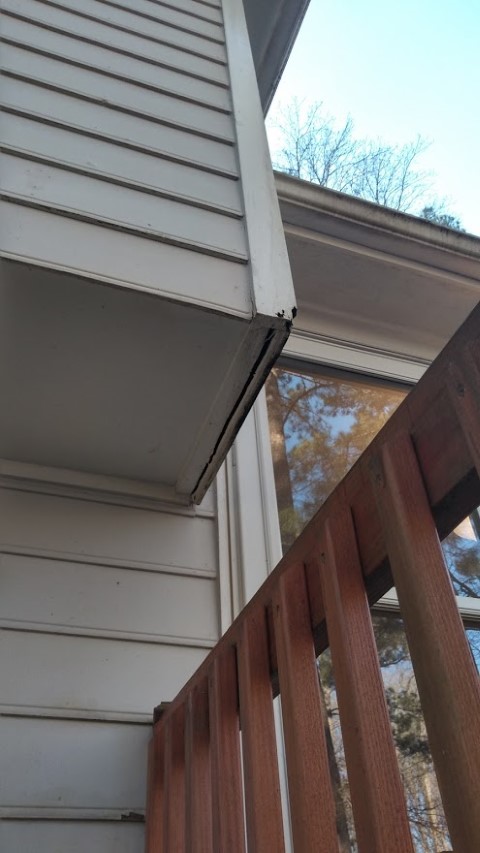 The ground right below the stairs is very wet and there is efflorescence and spots that appear on the concrete block foundation wall when it rains: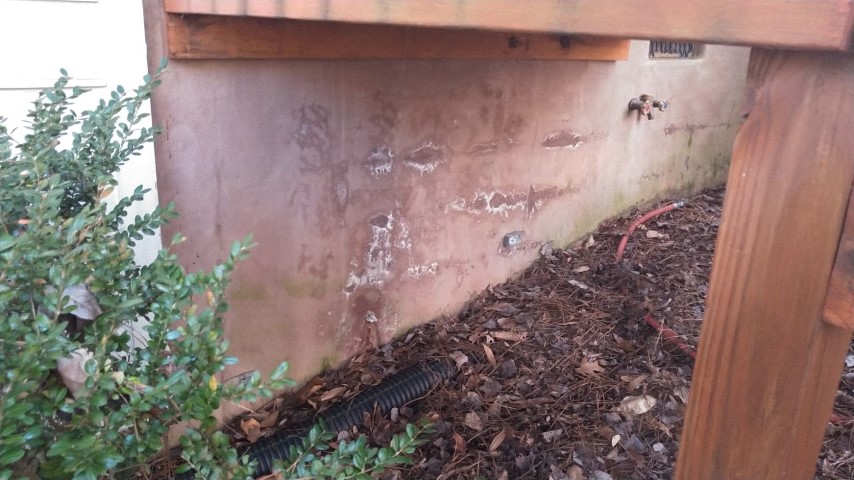 Inside the basement I have tried a few "basics" such as painting the wall with DryLock paint, but I believe that the water is actually coming under the footer and up through the floor/wall joint rather than through the blocks themselves. The lower gutter I have already connected the downspout to a black drain pipe that diverts it down along the foundation and away from the house (solid not perf. pipe).
Anyway long story short is that I think the first step is to fix the gutter issue. In a perfect world I think the best solution would be to bring a downspout from the upper gutter directly to the ground and then into a pipe to divert away. However due to the layout of the roof/upper level bump-out, and proximity to the front door I don't see a great way to route it down.
Otherwise, originally the upper gutter just dumped out onto the roof, rather than how it is directed down into the lower gutter (I did that to try to fix a similar issue, but may have made it worse..). When the gutter dumped onto the roof and ran down, the main lower gutter would heavily over-run the gutter and make it unpleasant to try to go through the doorway. The lower gutter has a gutter guard on it from the previous owner. I'm not sure if that is helping or hurting the problem.
I'm thinking that to start making the lower gutter larger (these are just 4" gutters) might help. Or maybe putting some sort of diverter/guard along that edge to help push/funnel water towards the right?
Looking for any ideas.