I'm building a table for my daughter and she wants some chairs similar to below. I told her I'd check here to see if anyone makes something similar.
I forgot to ask, but I know she wants 4 and possibly up to 6.
Let me know if you are interested and if so, send a PM with pricing and a timeline. I told her table would be late winter, so not a real quick need.
Doesn't have to be something new. Used/reclaimed are okay. She just wants something solid. Not Big box.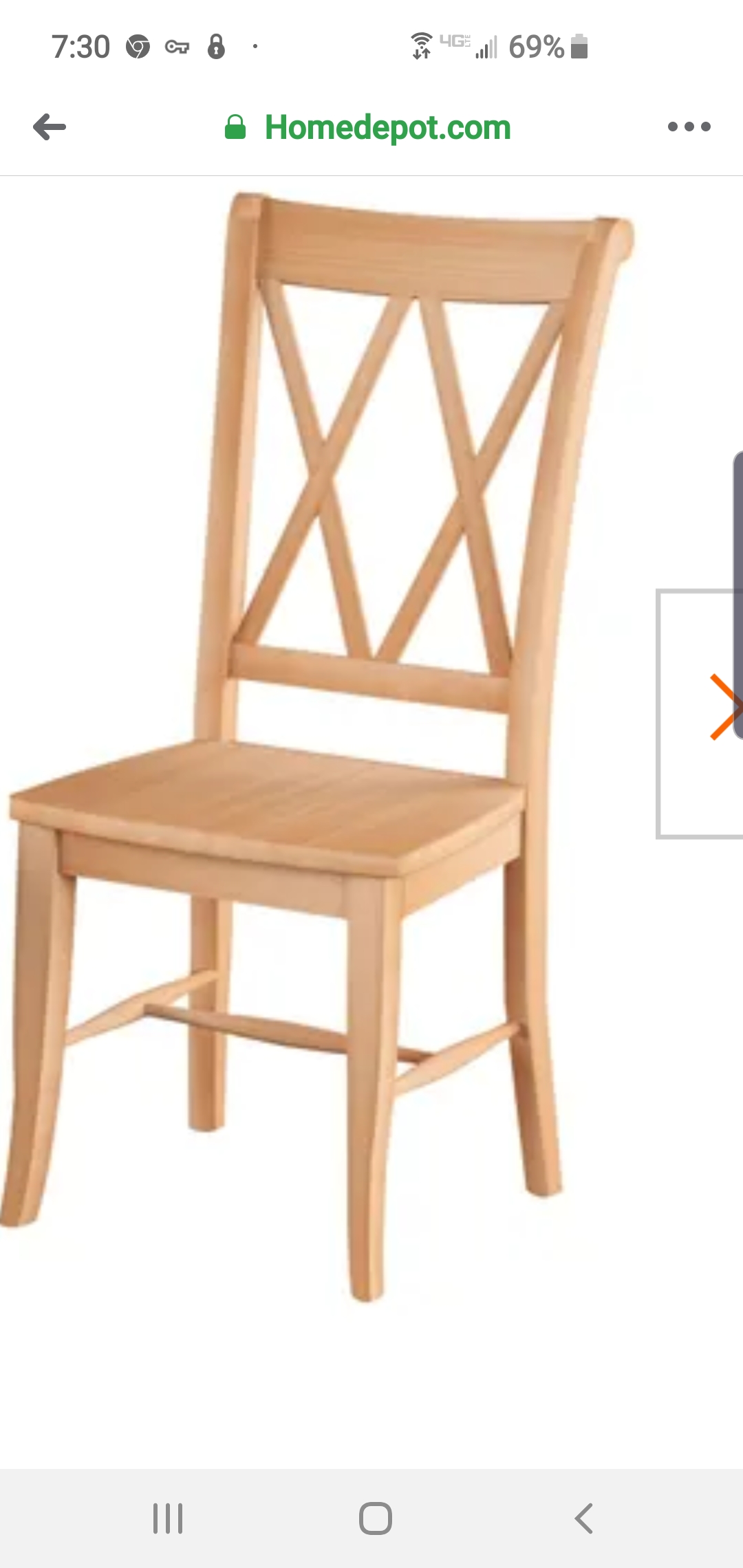 If you are aware of an unfinished furniture store send that info also.