I installed the brass handles today and worked on a couple things nearing completion in the shop. I will rub out the finish in a week or so and put the pins in the tenons to complete the job before delivery.
This journey started under the making mortises for a table title a couple weeks back. I built a table similar to this one last year in cherry with a maple top. This time I tried making the entire piece in figured walnut.
Building this small table includes many of the basic building skills: turning the legs, chopping mortises, fitting tenons, cutting veneers for the top and drawer fronts, cutting dovetailed drawers, fitting cockbead around the drawer fronts and adding colors before finishing the surface.
Summer time can be slow on woodworking for others but it is a busy time for me here in Durham. I don't have air in my shop so I tend to get started early in the day and quit for a while around 2 when its hot.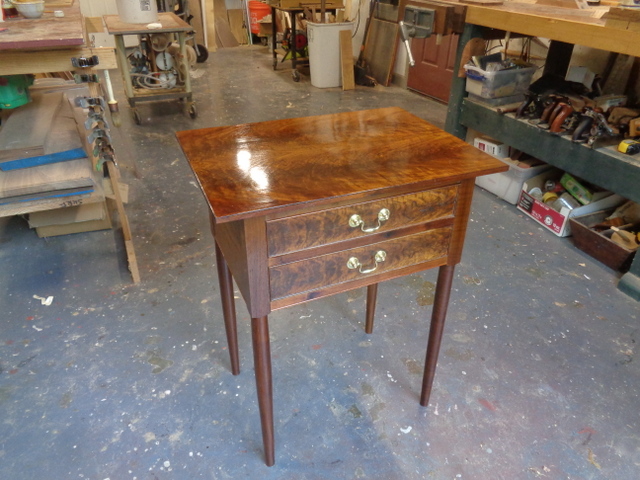 The finish on the top was 6 layers of Garnetlac and a varnish solution that I make up and thinned down with Turpentine to allow a nice flow. It does have an odor and it can be slow but it makes buffing it easier down the road. The top is attraction on this piece. I thought the walnut would be nice but I did have to bleach it back a little so it would not be black. It worked.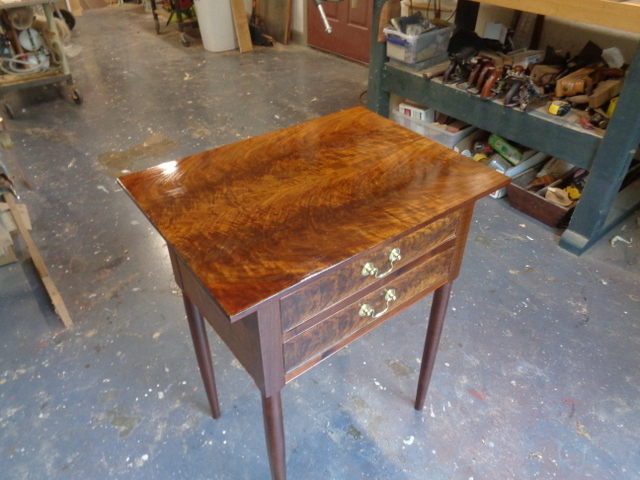 The top measures 18 x 24 in a book-matched of crotch walnut.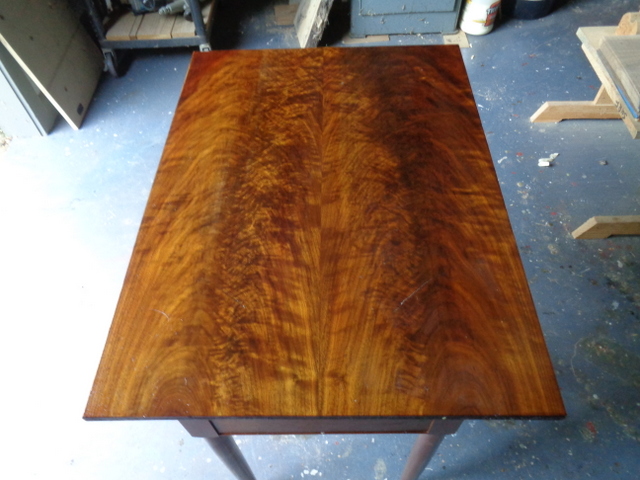 Many here on the site know I don't like to have multiple non-matching boards to make up a surface.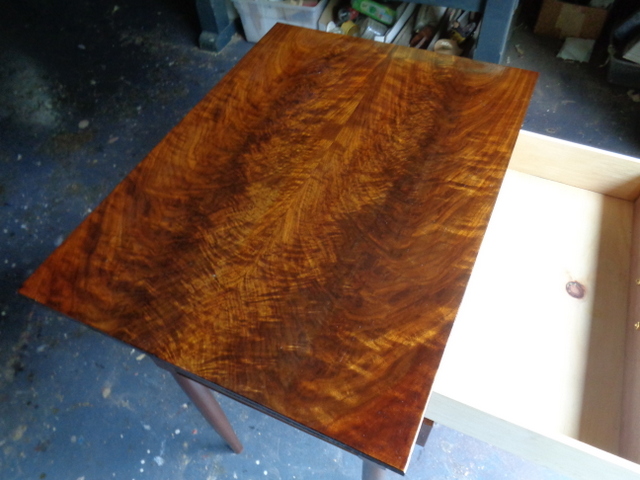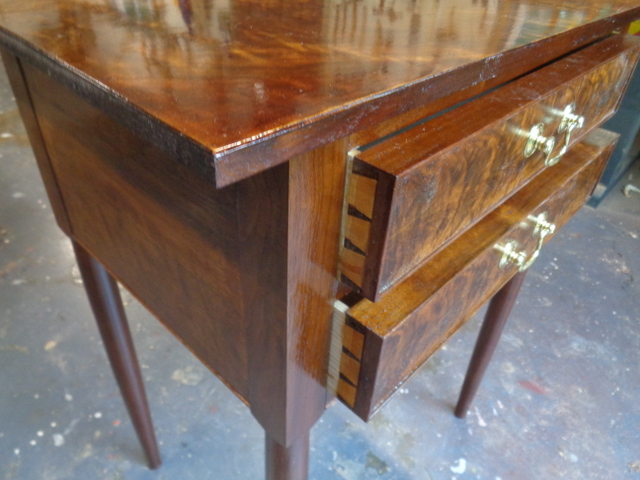 Now to finish a couple chairs and finish up on a rifle that's been sitting.
later
Note the build is further explained in the Resources section. Mike Davis gave me a spot and I am trying fill in any steps I missed here.
Dan's Table Build
Last edited: