Board of Directors, Events Director
Neal
Staff member
Corporate Member
Kudos to Phil and Charlie for their exceptional work on revamping the lathe stands for the new Rikon lathes. I picked it up at Phil's Tuesday night and brought back to Winston until it is needed elsewhere.
For anyone who has worked out of the trailer before, be prepared for shock.
Much of the unused and underused material was auctioned off or tossed out (junk). I did not roll out the lathes today for these photos.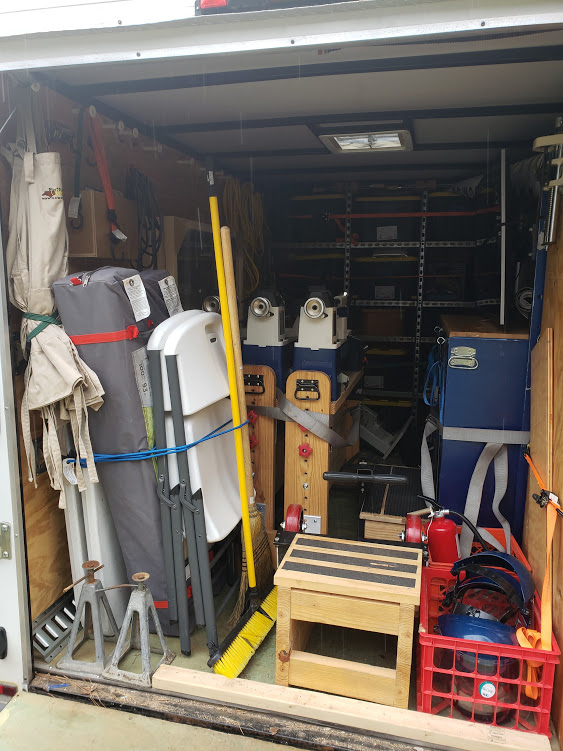 The lathes are slightly staggered on the left side of the trailer. There is a spacer block between each of the lathes to protect the electronics control box when the lathes are latched down for transport.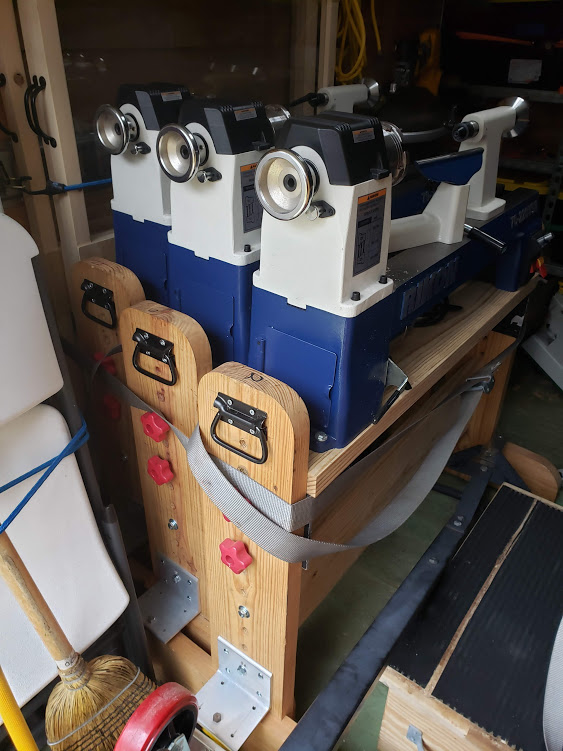 At the bottom of the lathe stand, there is a bracket with a bolt fastened through it. This is used for the dolly to latch and pull the lathe to the desired spot under the tent.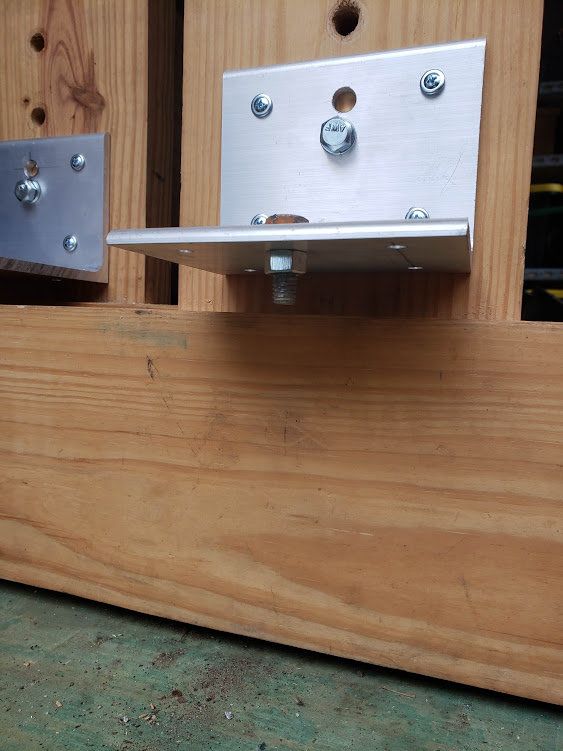 The dolly slightly lifts the stand off of the ground and the user can pull it forward. It still takes 2 people to maneuver the lathe out of the staggered storage positions and get out of the trailer.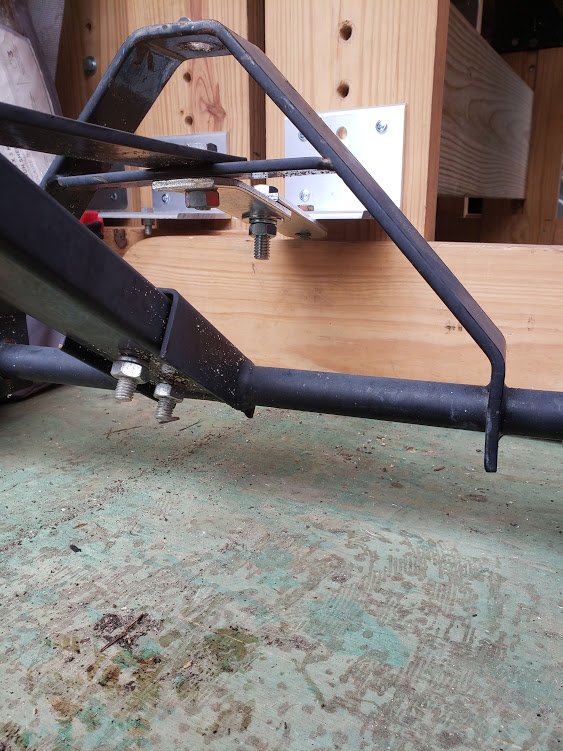 Ready to move out of storage position.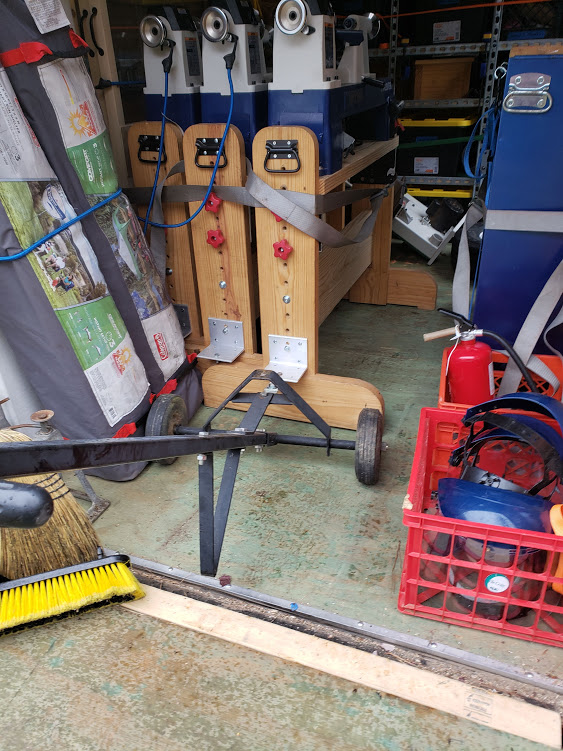 There is a 2x3 to fill the slot between the floor and ramp door. Once you have the lathe on the ramp, you can position the rear wheels into position on the back of the lathe stand (not pictured).
The front of the trailer now houses shelves and plastic storage boxes that are the same size to hold various project components.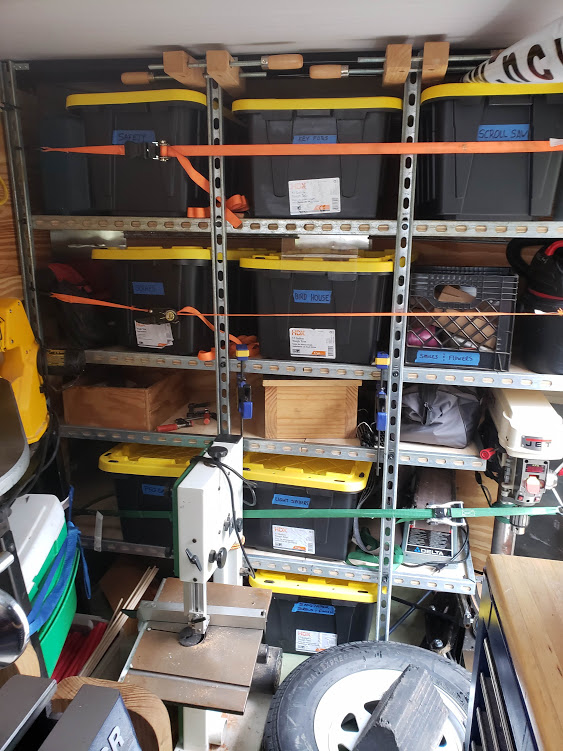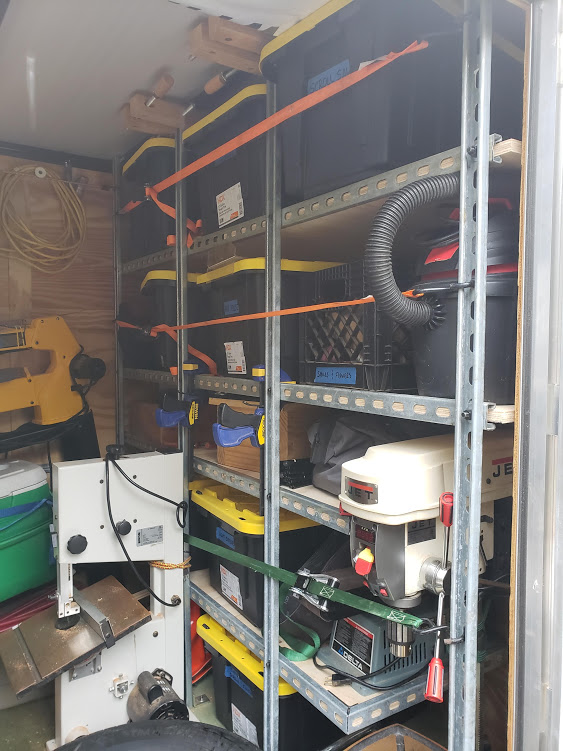 We do need to find a better way to secure the small bandsaw, it was laying on it's side after the trip from Raleigh.