I have now stripped back all of walls to studs and it is clear the windows in the shop need to be replaced (they are single pane, really cheap and have been leaking). Since I plan to replace the siding on the shop, now is the time to replace the windows.
I am trying to decide which size windows to install. The shop currently has 4 windows which are up high and do not appear to be a standard size (rectangular 21" by 43" with the large size horizontal) and their top edge at about 7 feet from the floor. There are two of these windows on the East wall and two more on the West wall.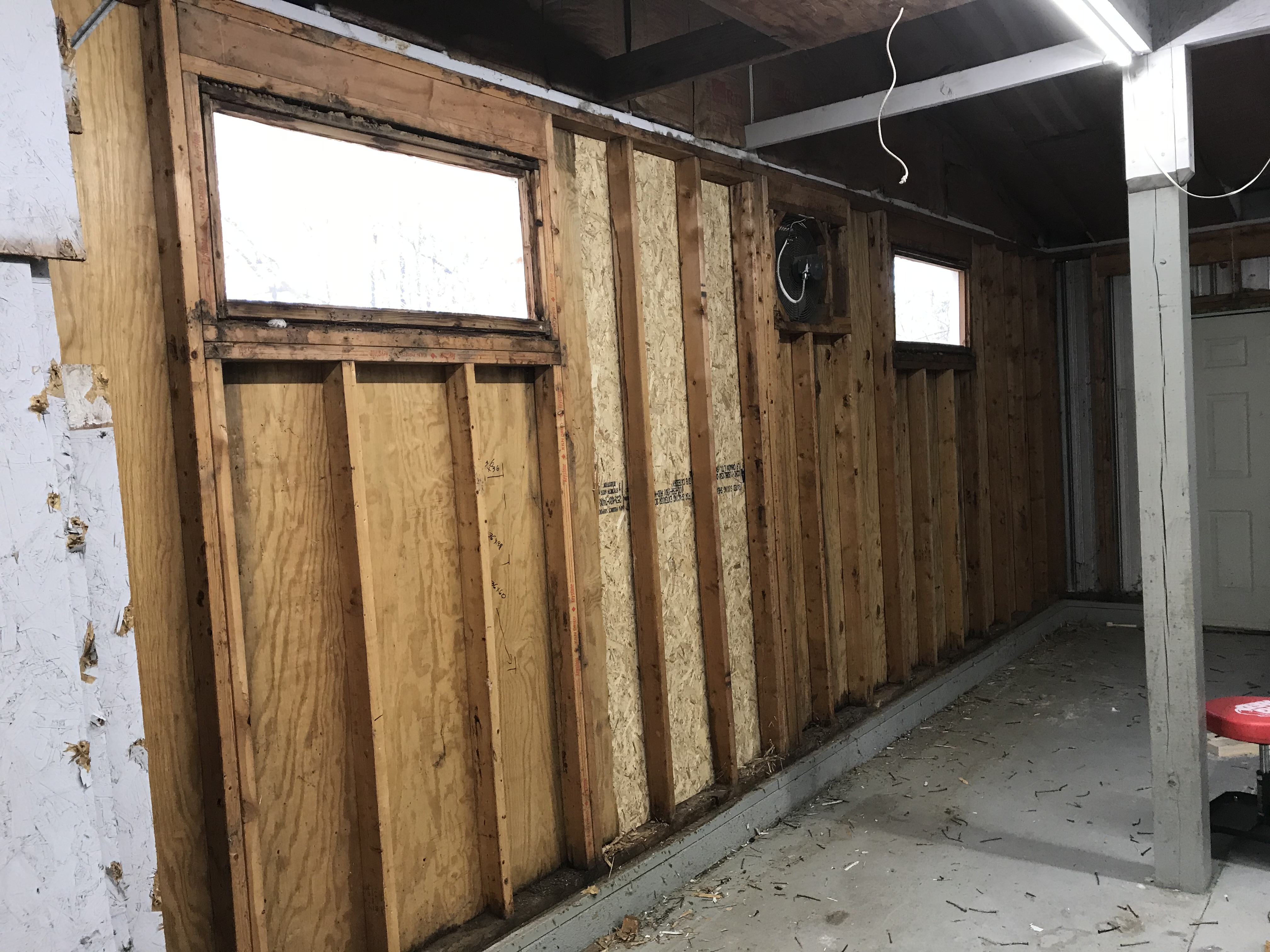 I am currently planning to reframe the opening and install basic vinyl single hung windows. But I am not sure what size to go with. Larger windows will let in more light, but will cut into wall space. I made some marks on the wall assuming the top left corner would be kept the same and where different size windows would end. I am currently leaning towards 36x48 size, which will put the window sill just above workbench height. What would you do?