I have just finished my third Covid-19 project. I hope this is my last virus related and that we are approaching the end of this nightmare. My first was an armoire for my sister's 37th wedding anniversery, posted here on 09/06/2020, my second was a walnut Maloof style sculpted rocking chair, posted here on 01/10/2021 and finally this, a MESDA inspired corner cupboard.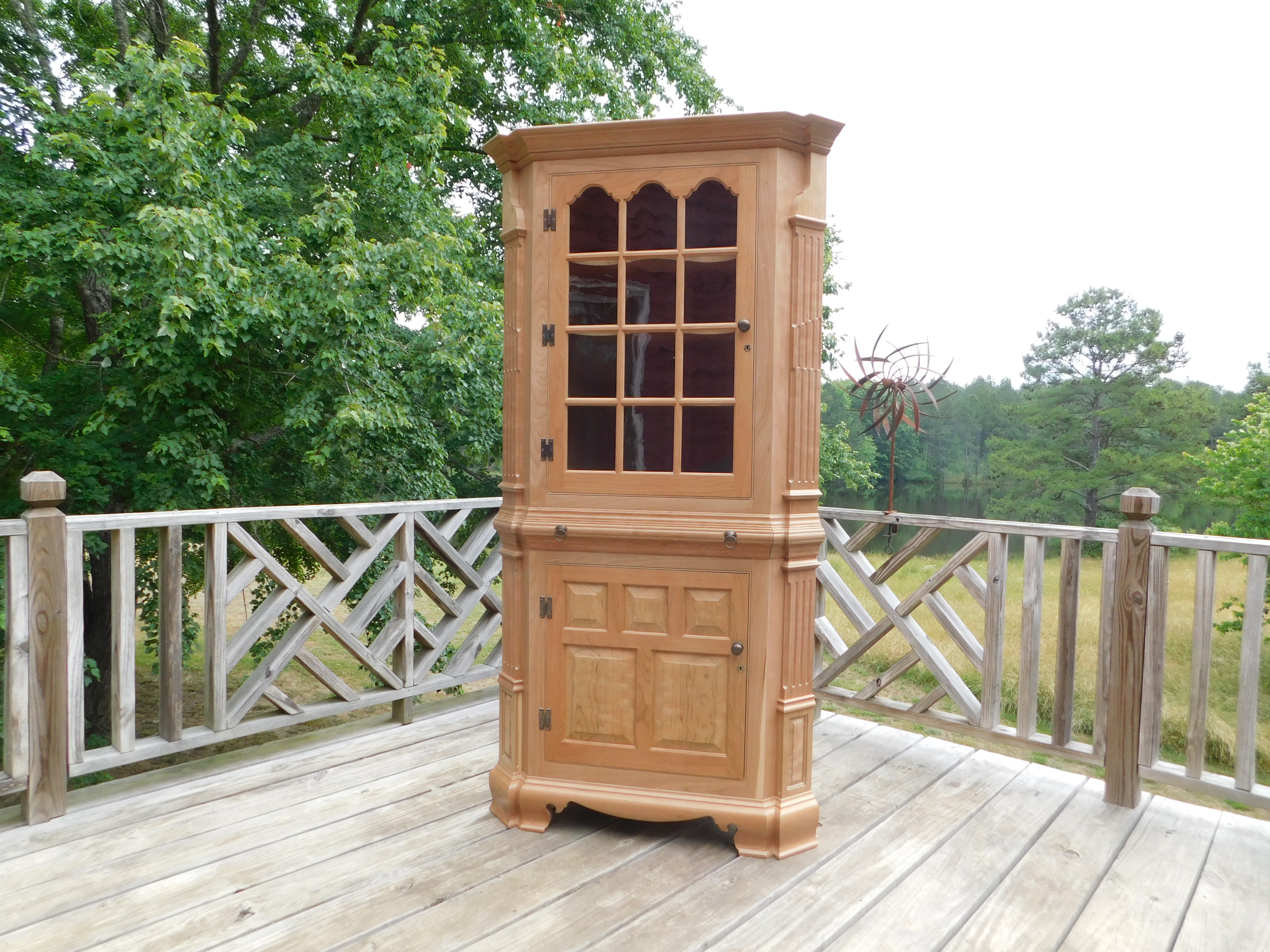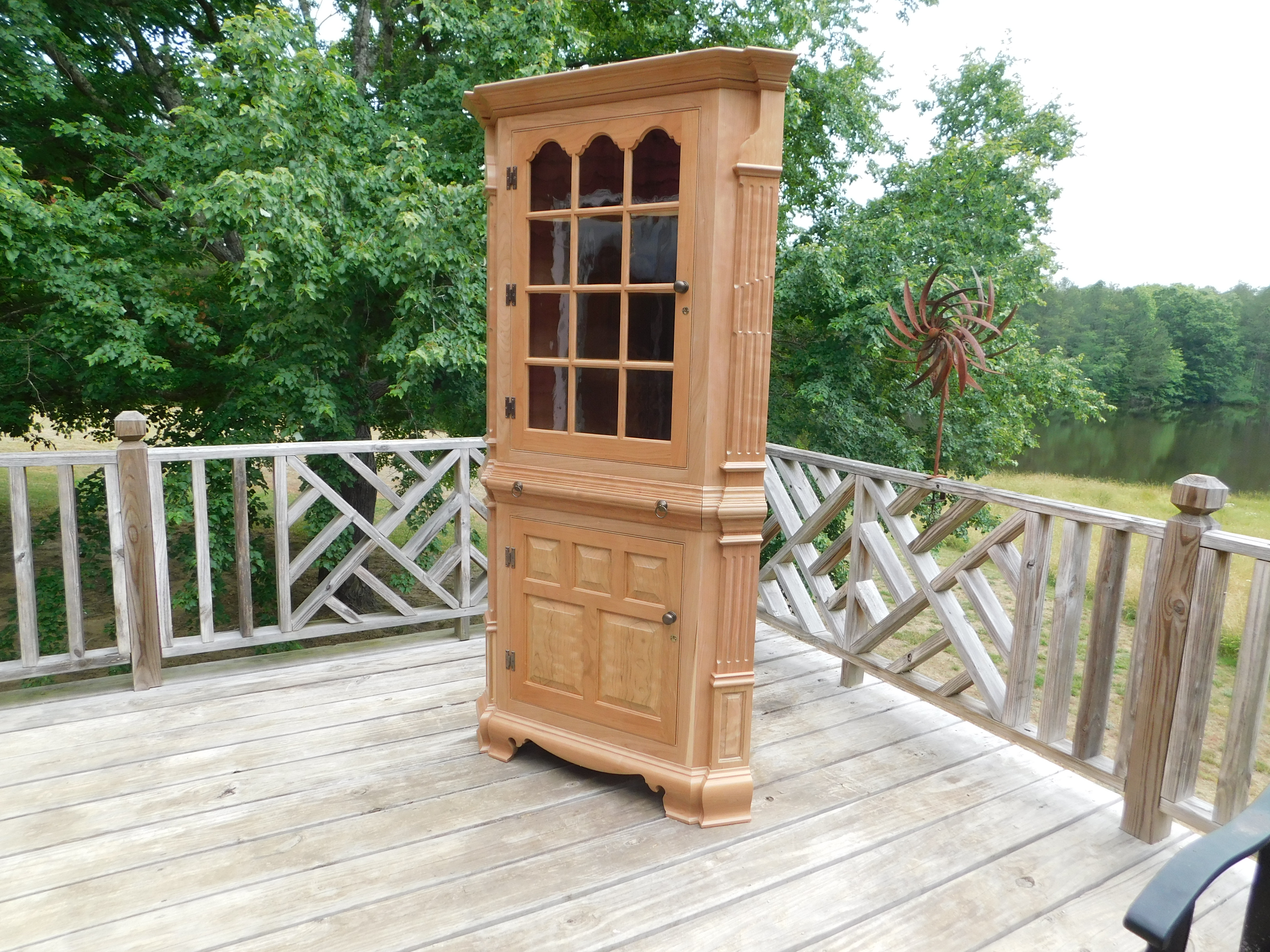 My piece is modeled after the original at the Museum of Early Southern Decorative Arts in Winston Salem and I used a detailed measured drawing done by Carlyle Lynch that I acquired about 35 years ago and have held onto until I could finally get around to and complete. I say modeled after as mine is not an exact duplicate of the original and I'll go into that more shortly.
Details;
Primary Wood; Cherry
Secondary Wood; Ash
Hardware; Antiqued Brass from Whitechapel, Ltd. and Horton Brasses
Finish; General Finishes satin Enduro Var II, six coats sprayed and wiped down between each coat with progressively finer Scotch-Brite Abrasive Pads
Gass; Full Restoration from Bendheim Restoration Glass
Dimensions; 77.5" tall, 40.25" wide, and 23" deep
I said I "modeled" this after the original in that I made the following changes;
1. Used a beaded face frame because I like beaded face frames
2. Made a drawer with the waist moulding. The original just had the waist moulding and even Carlyle Lynch recommended making a drawer with this, what would be, wasted space
3. There are nine or ten different moulding profiles on the original especially on the pilasters. I could have spent $1,000+ on custom router bits but chose to use what I have on hand to come close in size and profile as well as purchase a couple of bits that matched the larger profiles very closely
4. The original had a flat scalloped base. I chose to do an ogee base and used the original scallop design.
5. I enhanced the crown moulding to more balance with the ogee base
This was a really fun build and there were some nice challenges involved. I particularly liked the scalloped shelves;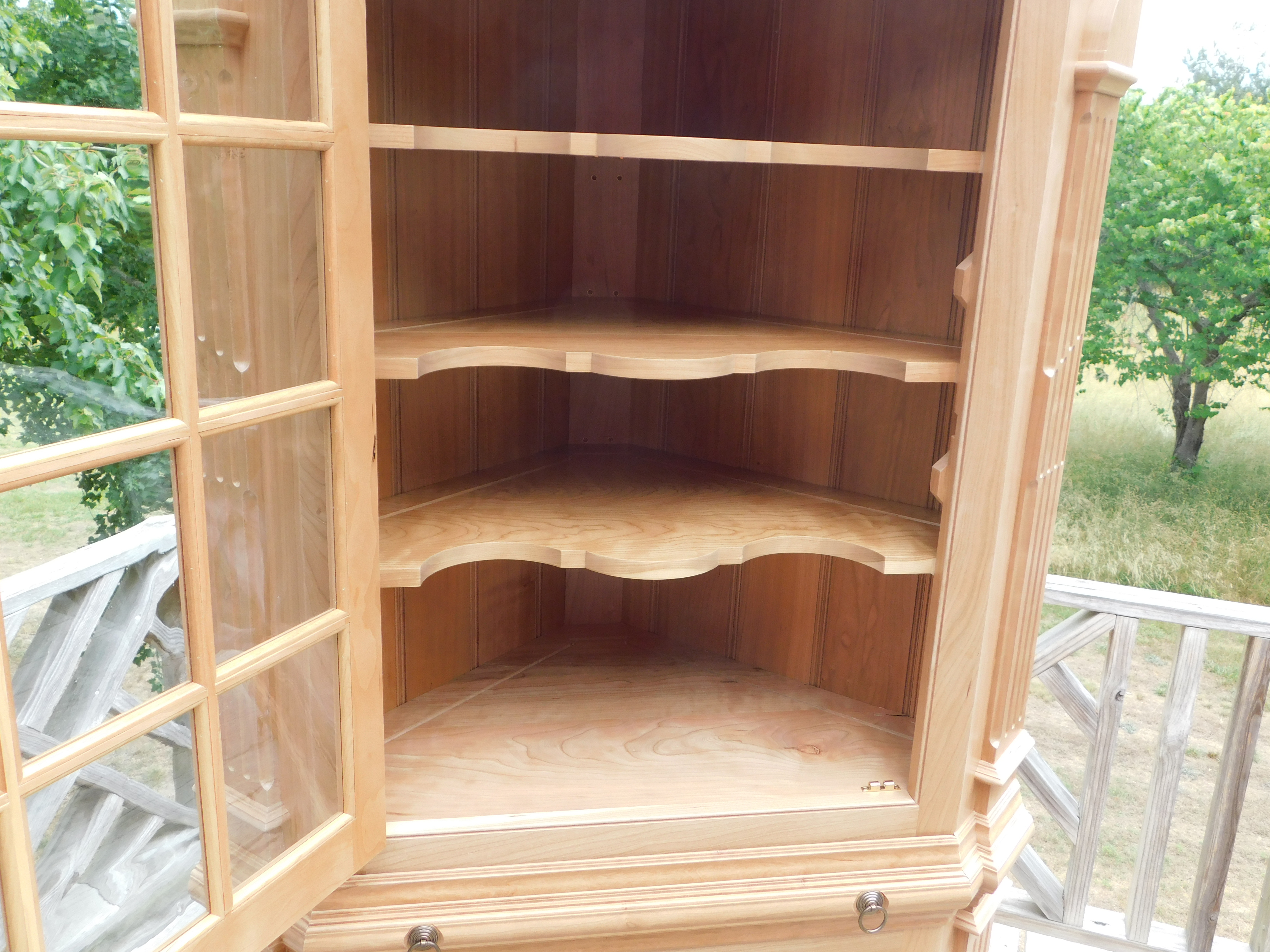 and the dovetailed drawer using a 60 degree sloped side instead of 90 degrees...a real challange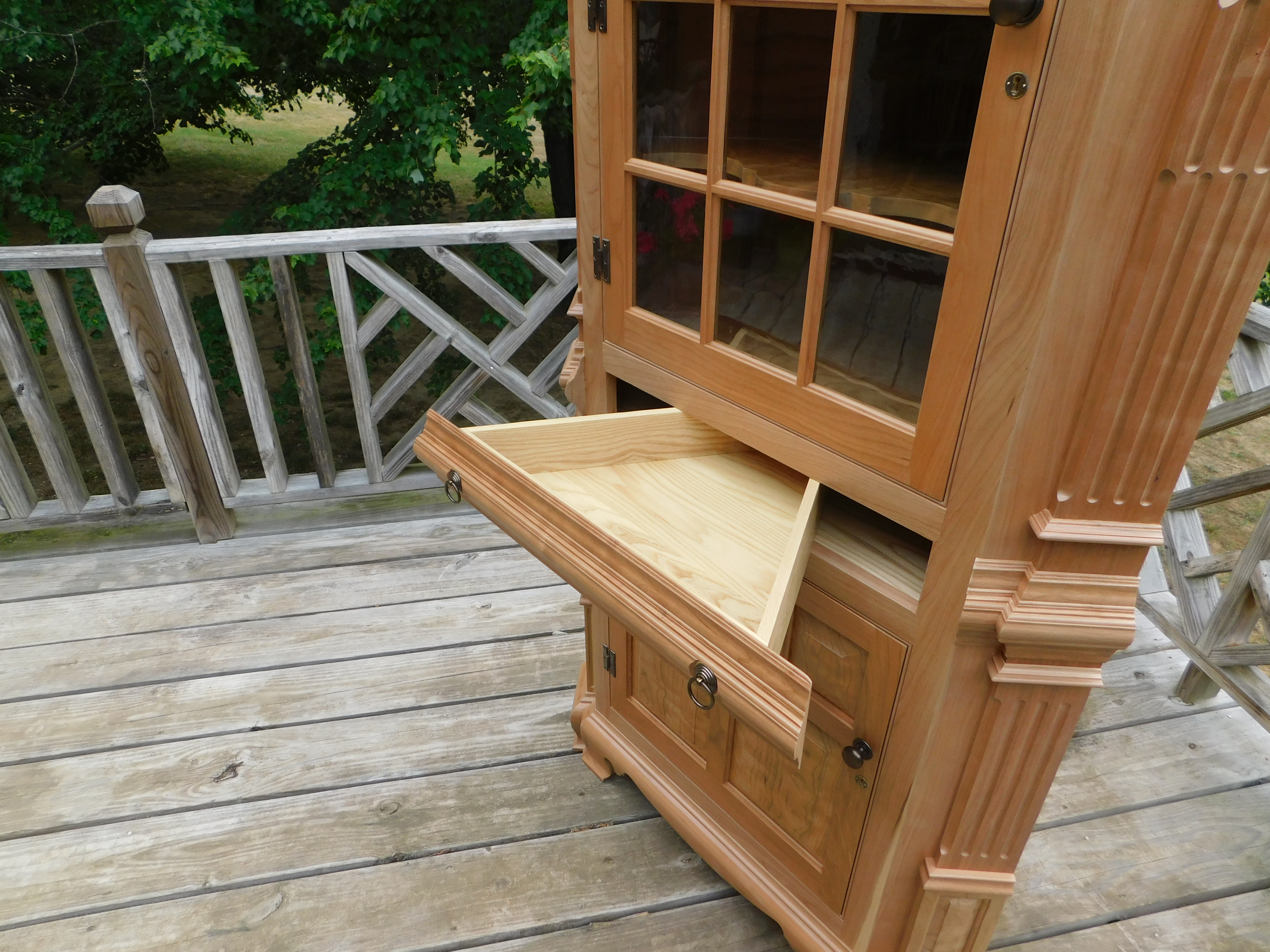 In any event, thanks for looking!
Rob Liles