Man with many vises
User
This thread is a continuation from
Leg vise retrofit (2)
and describes installing the X-cross in an existing leg vise.
The first choice is how to anchor the pins for the cross arm upper ends.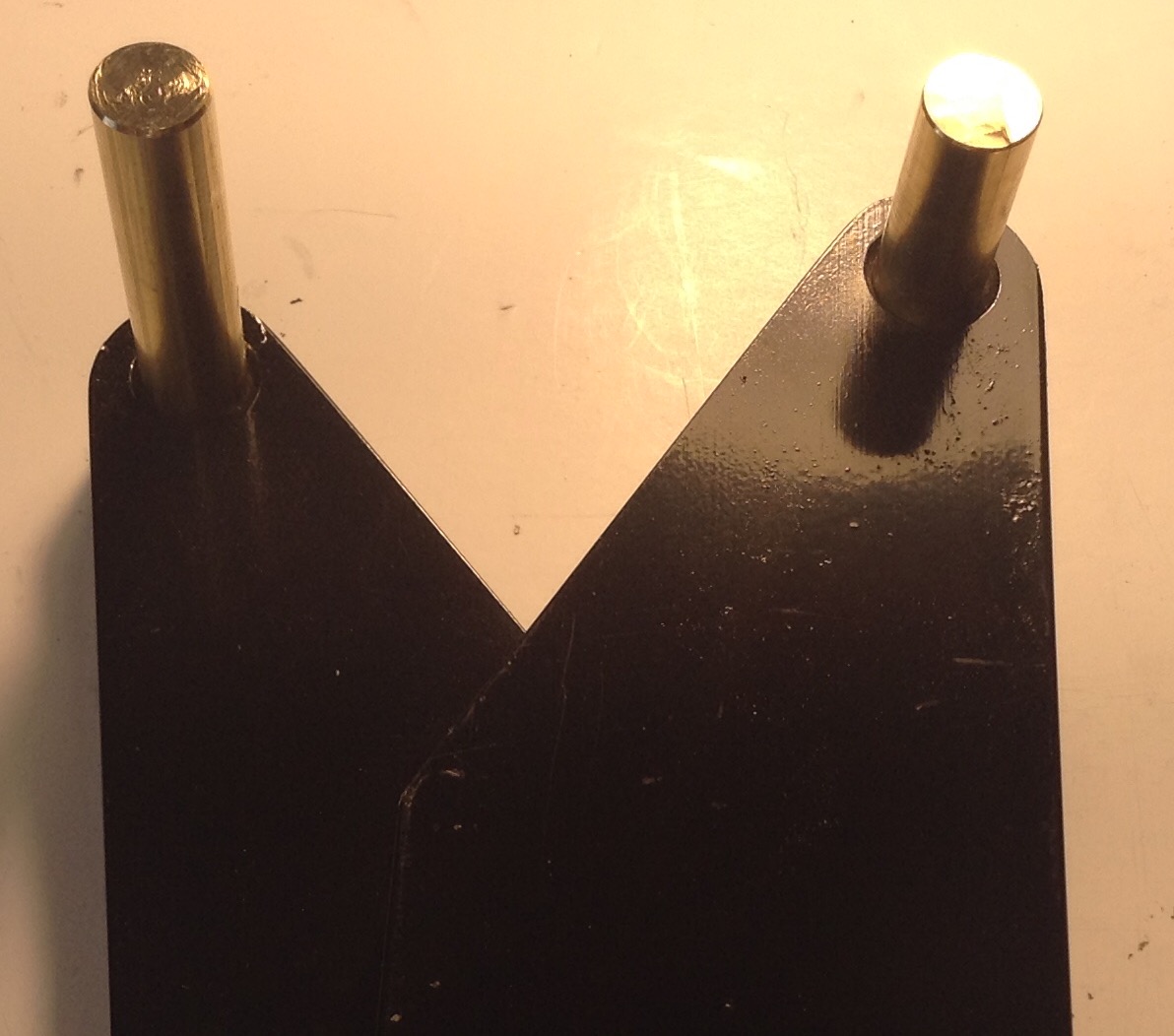 There are basically two options; 1) drill holes through the leg and chop for the brass pins, or 2) use mounting brackets mortised into the chop and leg. With a new bench, option 1) is usually preferable since the leg can be drilled on a drill press before assembly. Since I am doing a retrofit, I opted for a hybrid by drilling the chop and using a bracket in the leg.
The bracket uses these pieces of 3/8" x 1-1/2" x 1-1/2" 6061-T6 aluminum angle:

Here is the cartoon that I drafted:
First, I drilled and countersunk the mounting holes.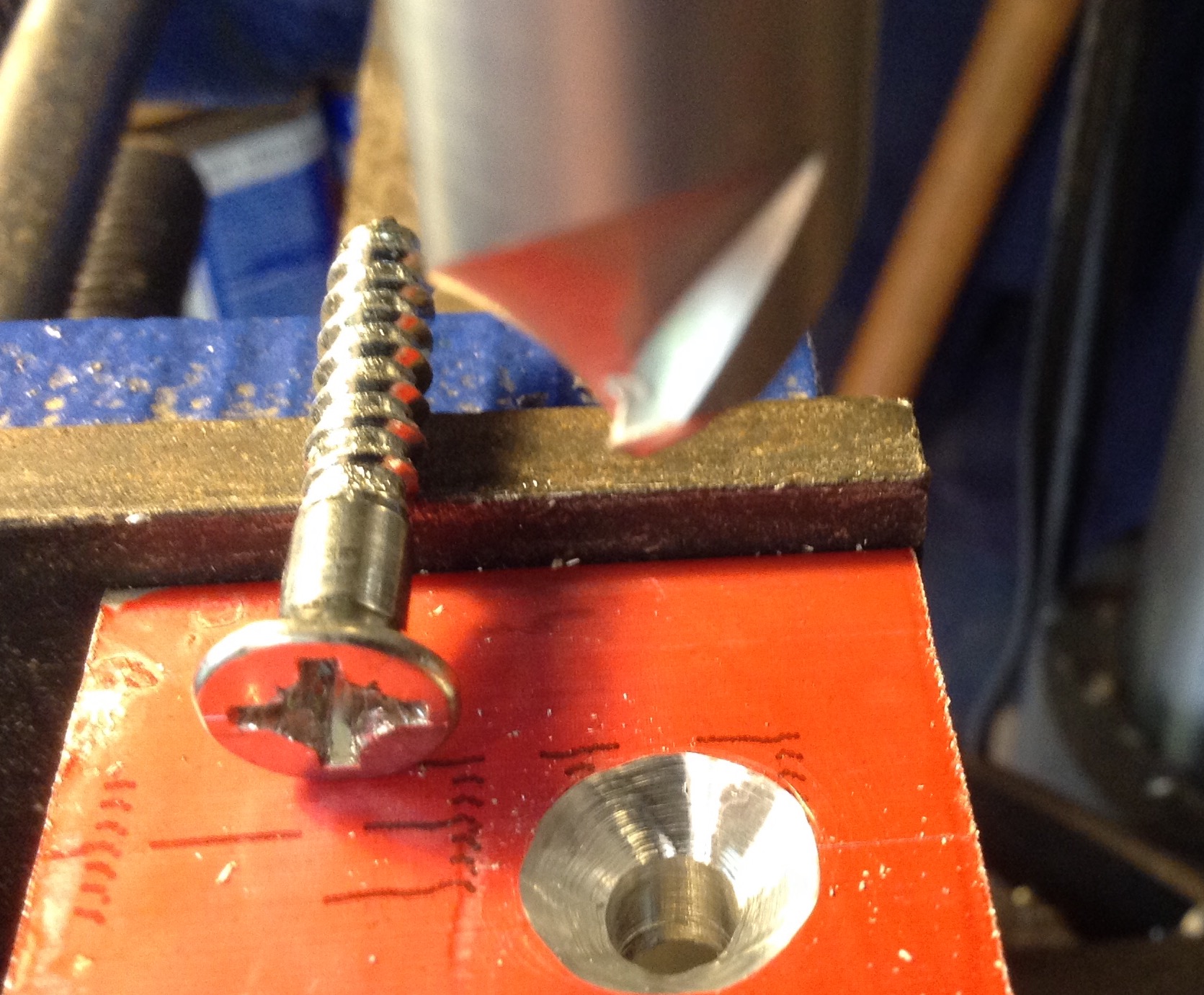 Next, clamp the spacer in position under the bracket and drill three #29 tap holes through each side bracket into the spacer angle deep enough for the #8 screws. This method ensures alignment.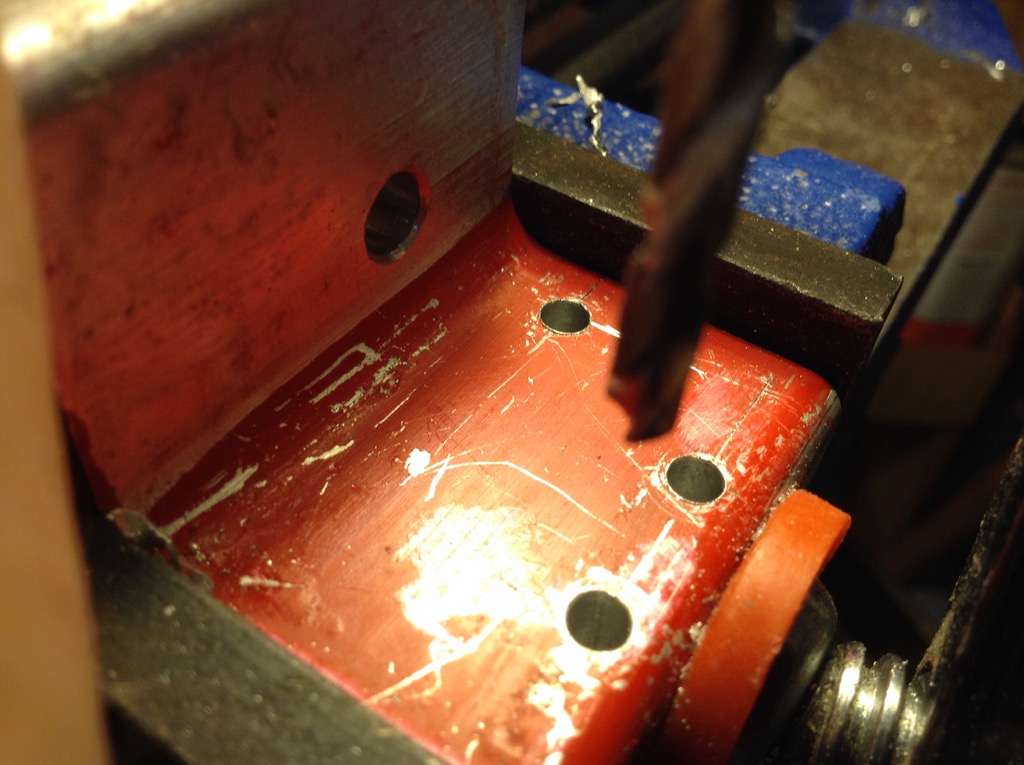 Next, remove the spacer, enlarge the three bracket holes to 5/32", and countersink for a #8 screw.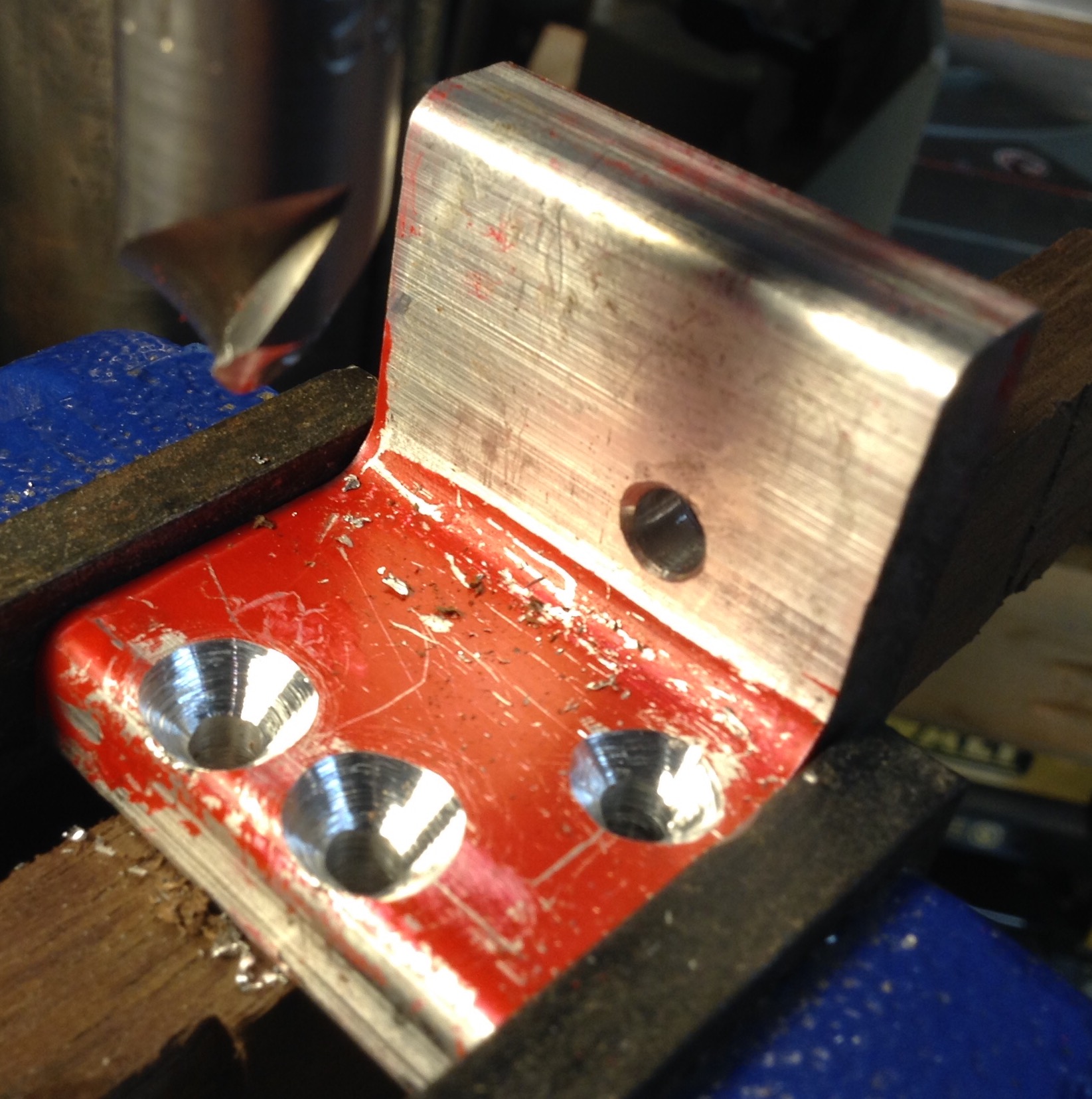 Tap six holes in the spacer 8-32.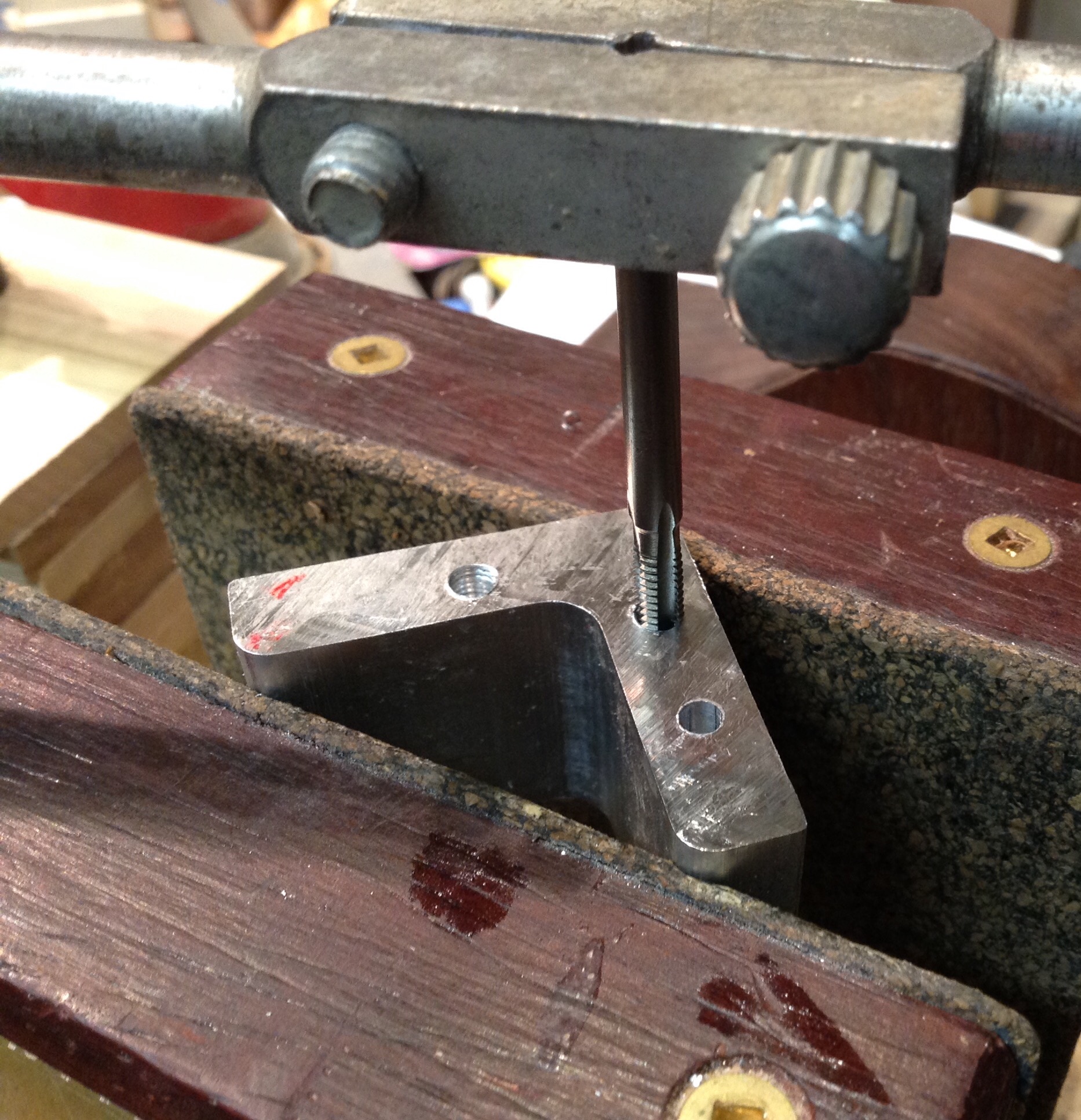 Assemble bracket.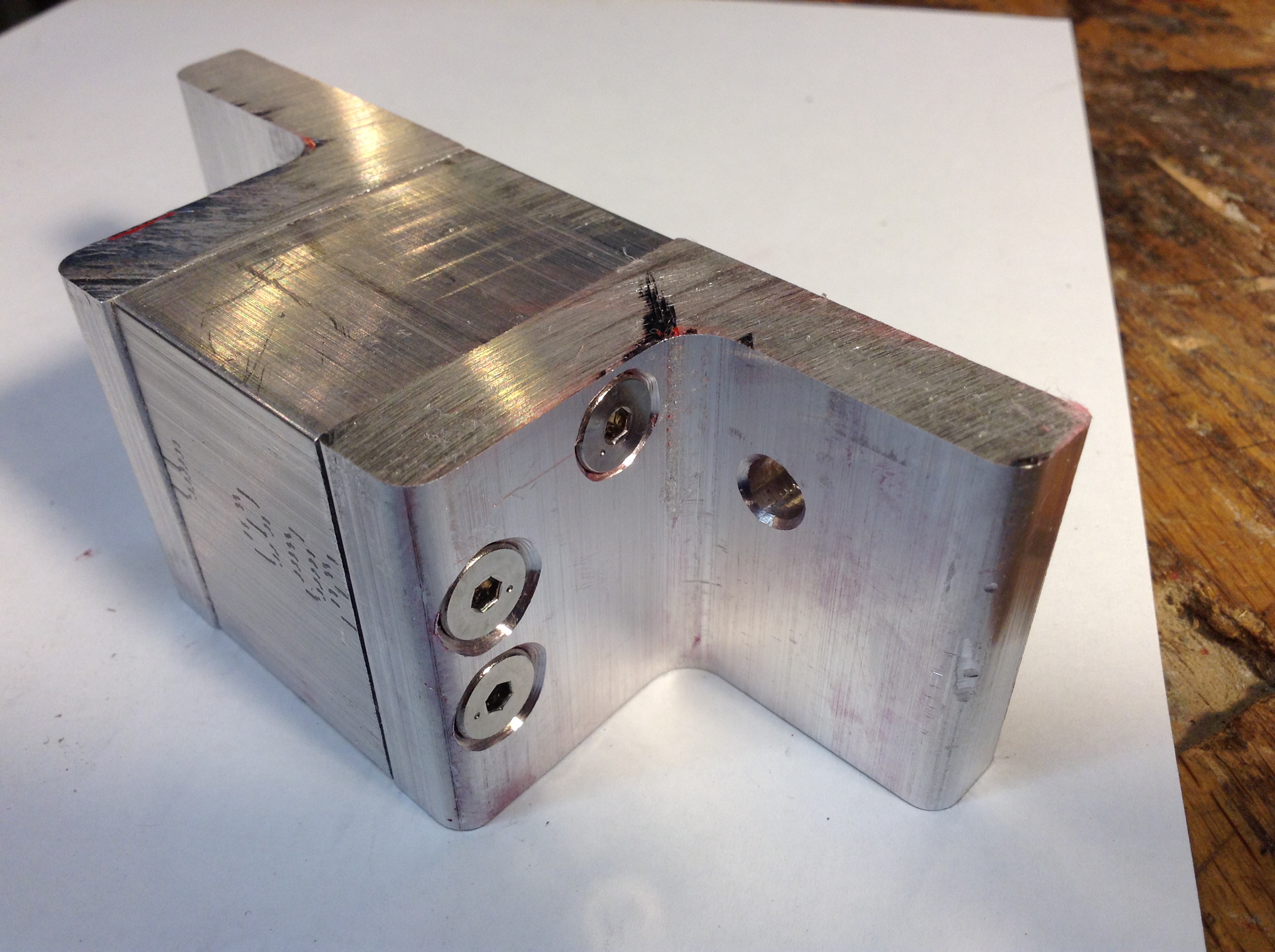 Drill 3/8" through hole for brass pivot pin.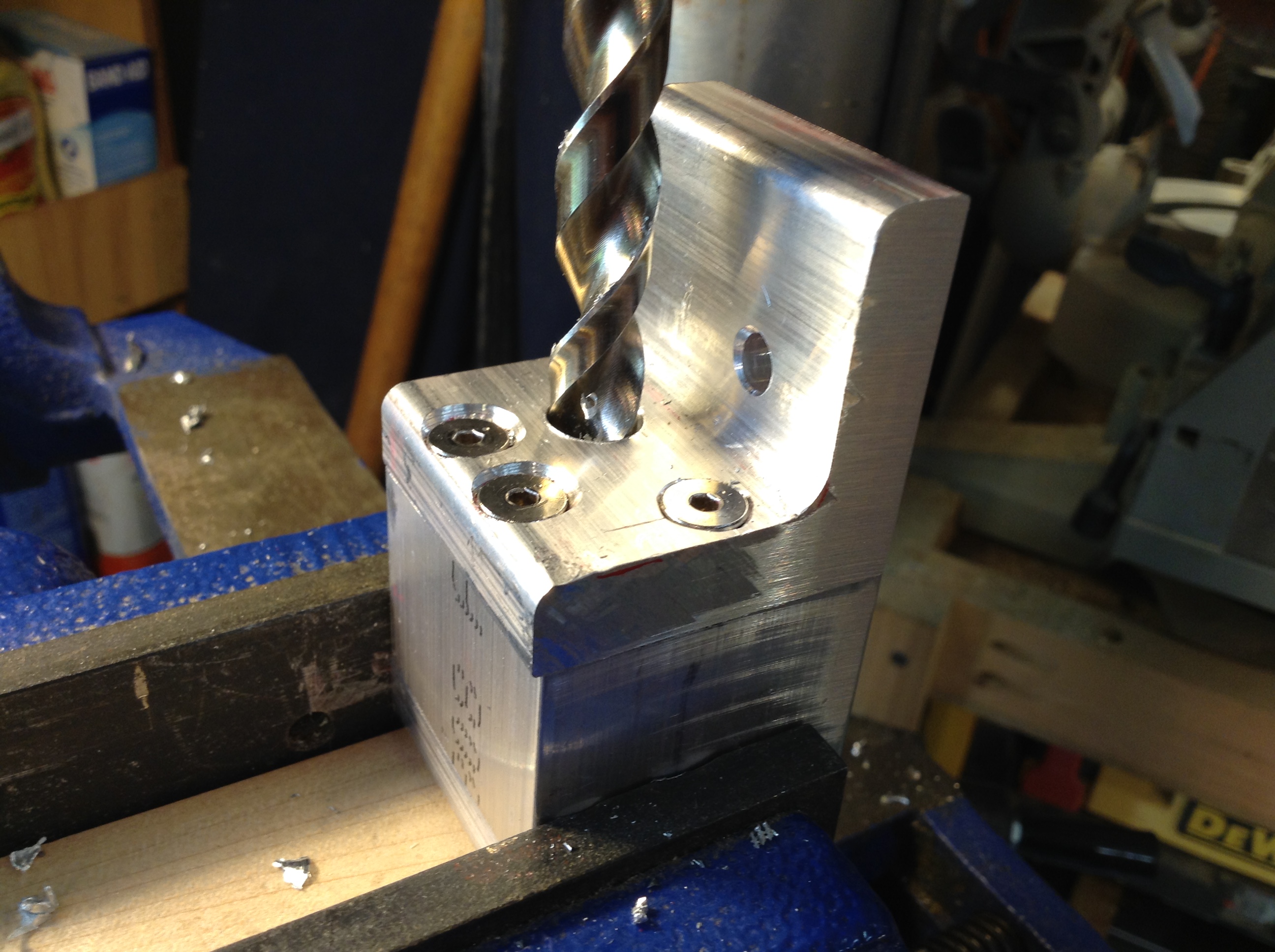 Next step is mortising the chop. I used a trim router with 5/8" mortising bits and added an R4 bearing and a spacer to simulate a trim bit.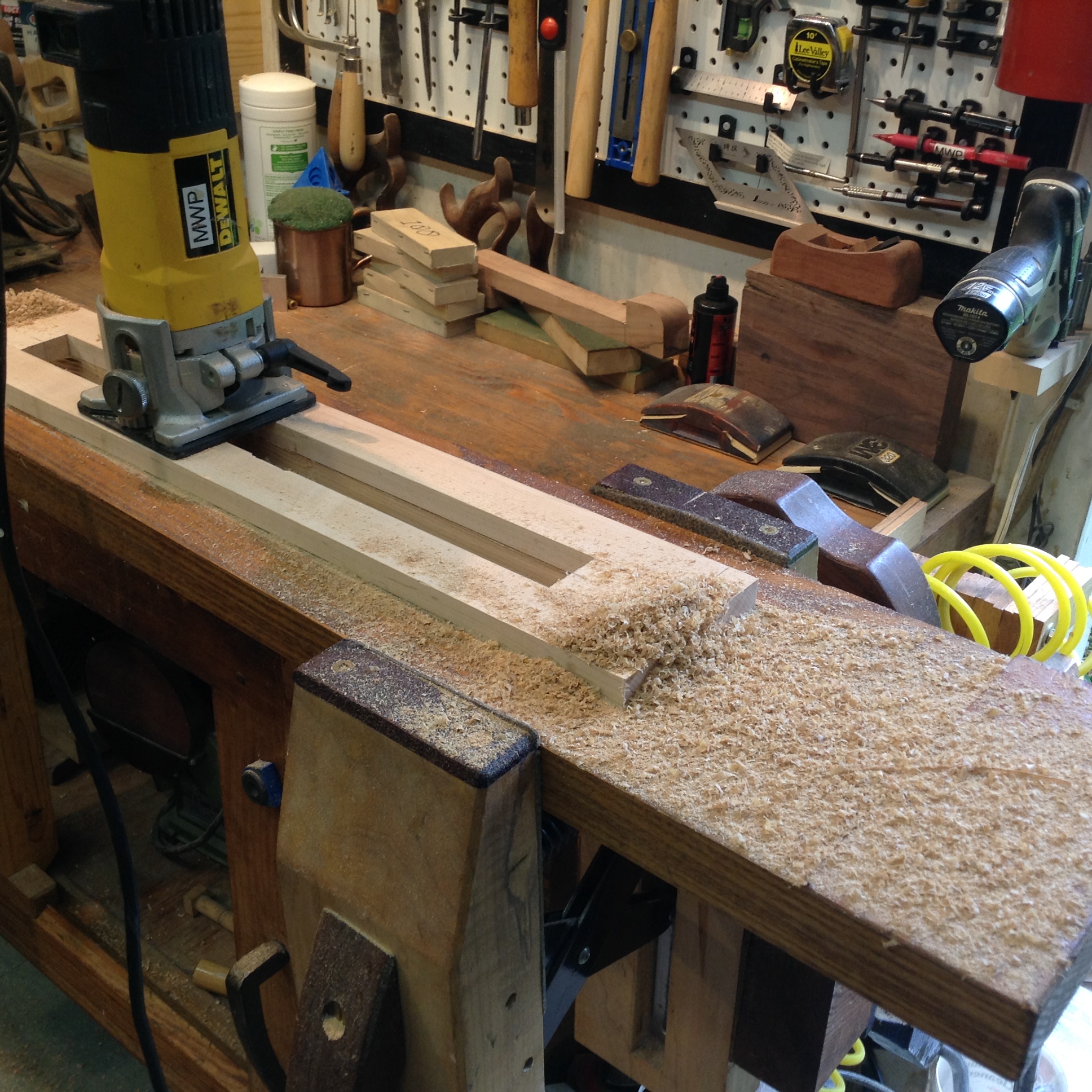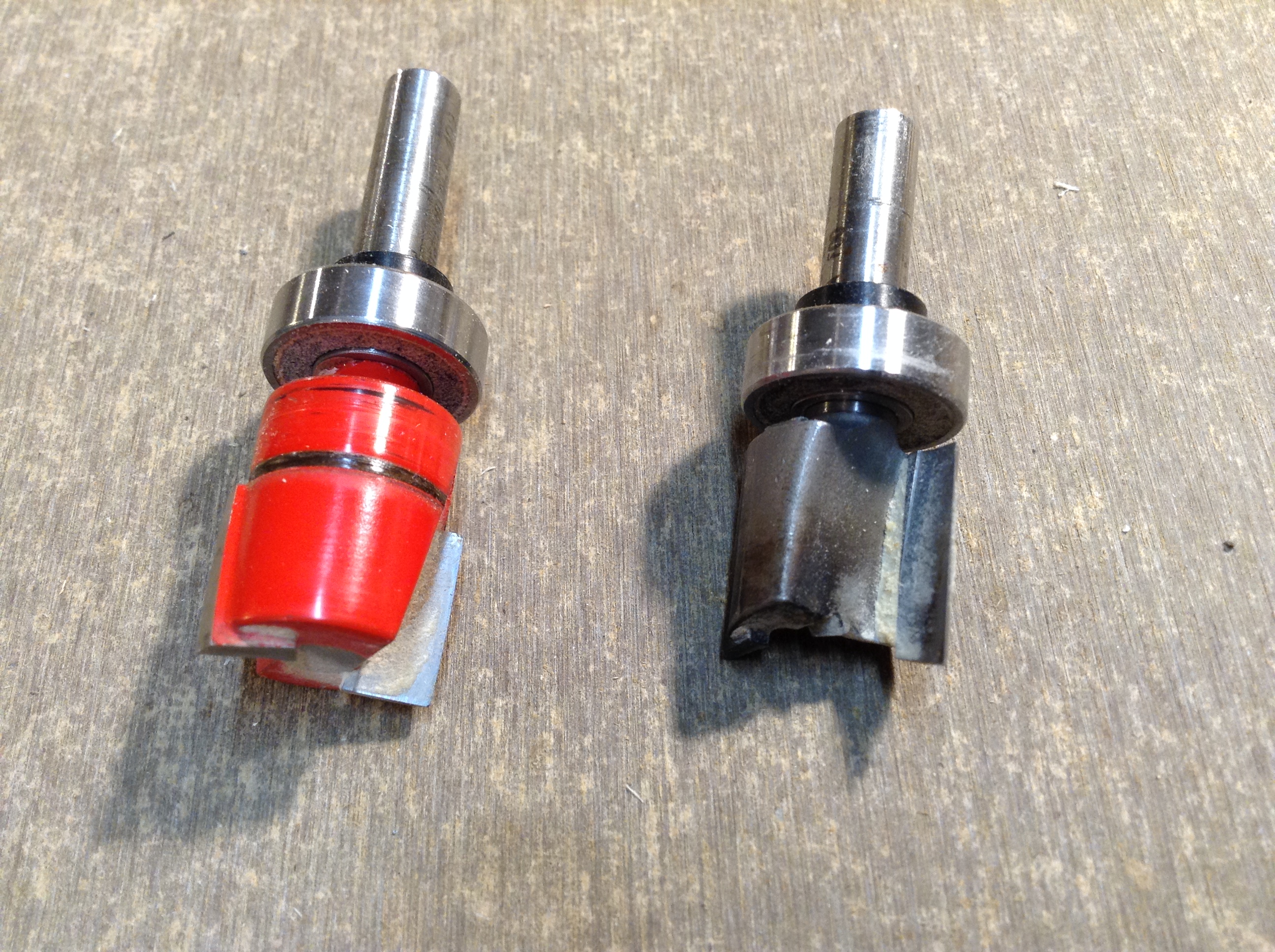 Bearing plate mounted into mortise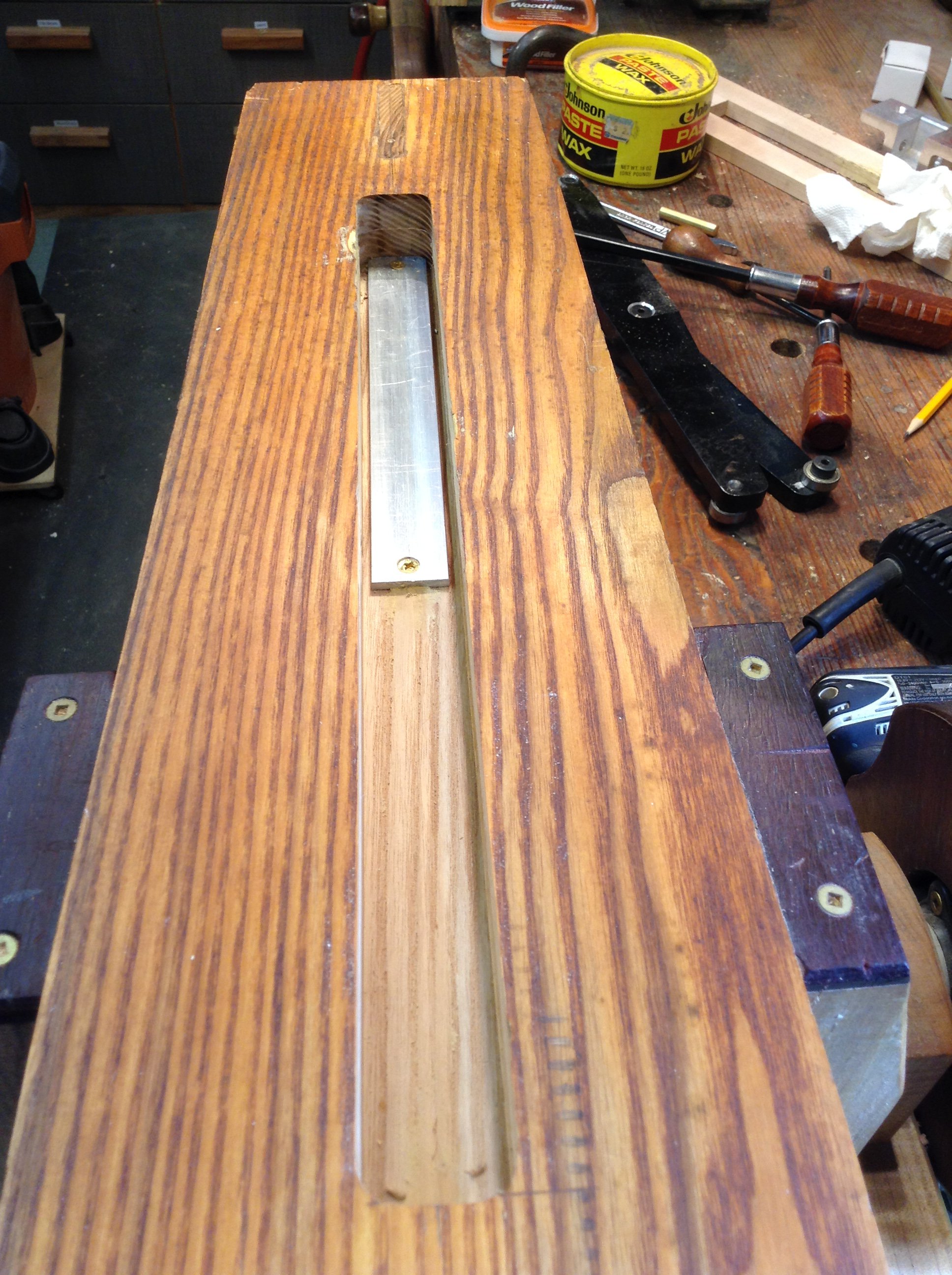 Here is the chop assembly after drilling the pivot pin hole on the drill press.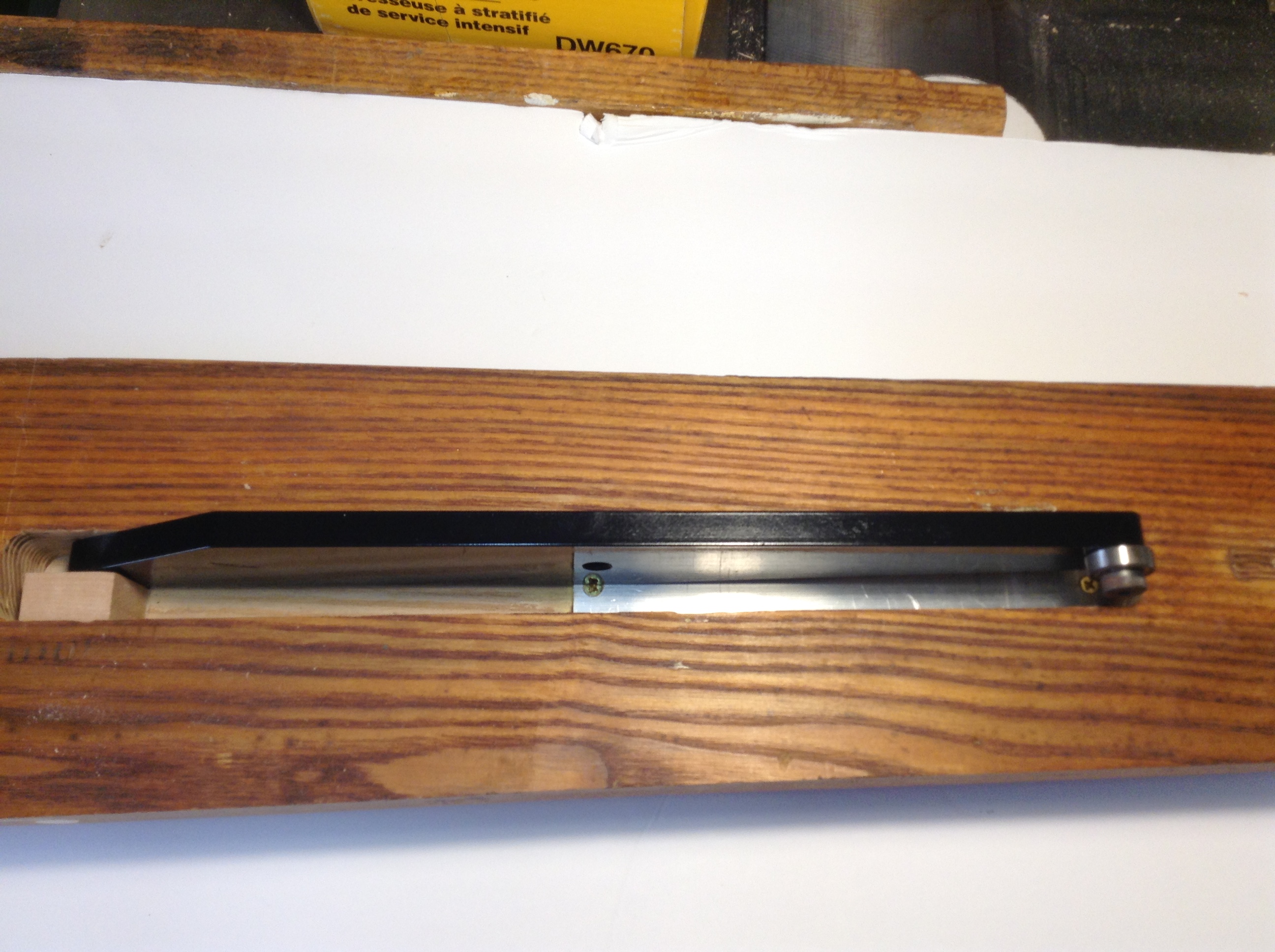 The next step is the leg mortise. Here is the leg mortise partially cut and the completed mortise and the bearing plate.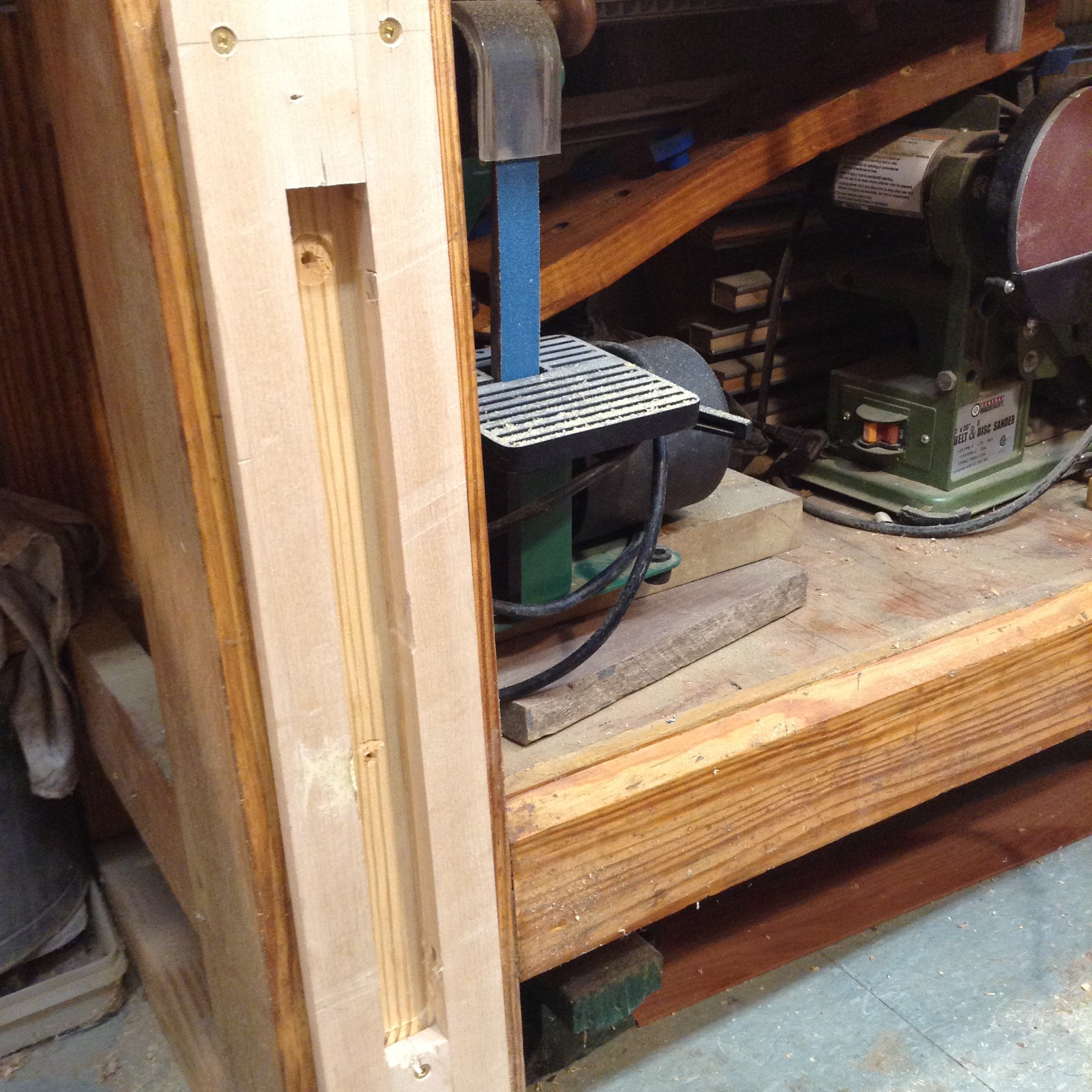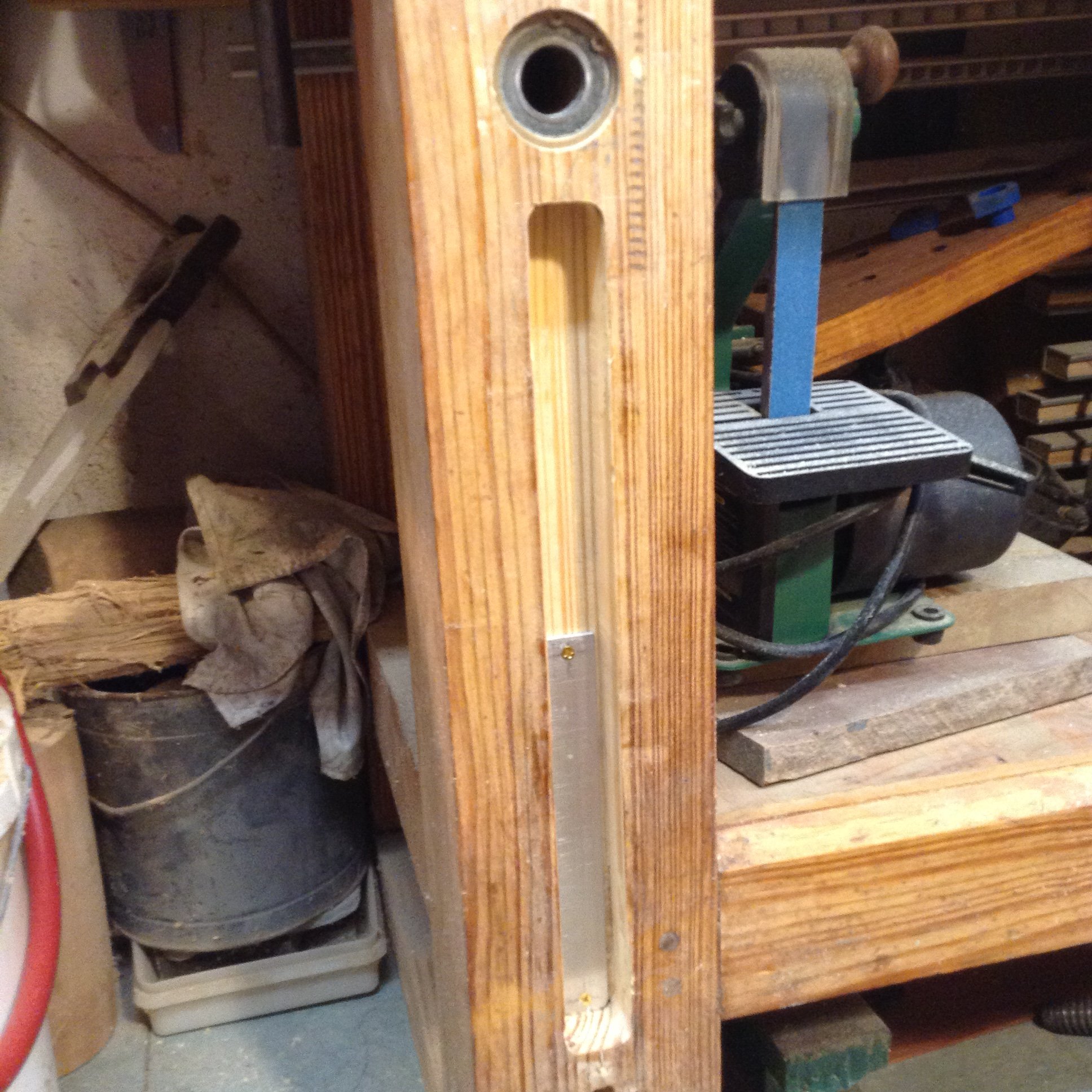 Next is the 3/8" deep mortise for the cross arm pivot bracket. The mortise for the back of the bracket was chopped with a chisel.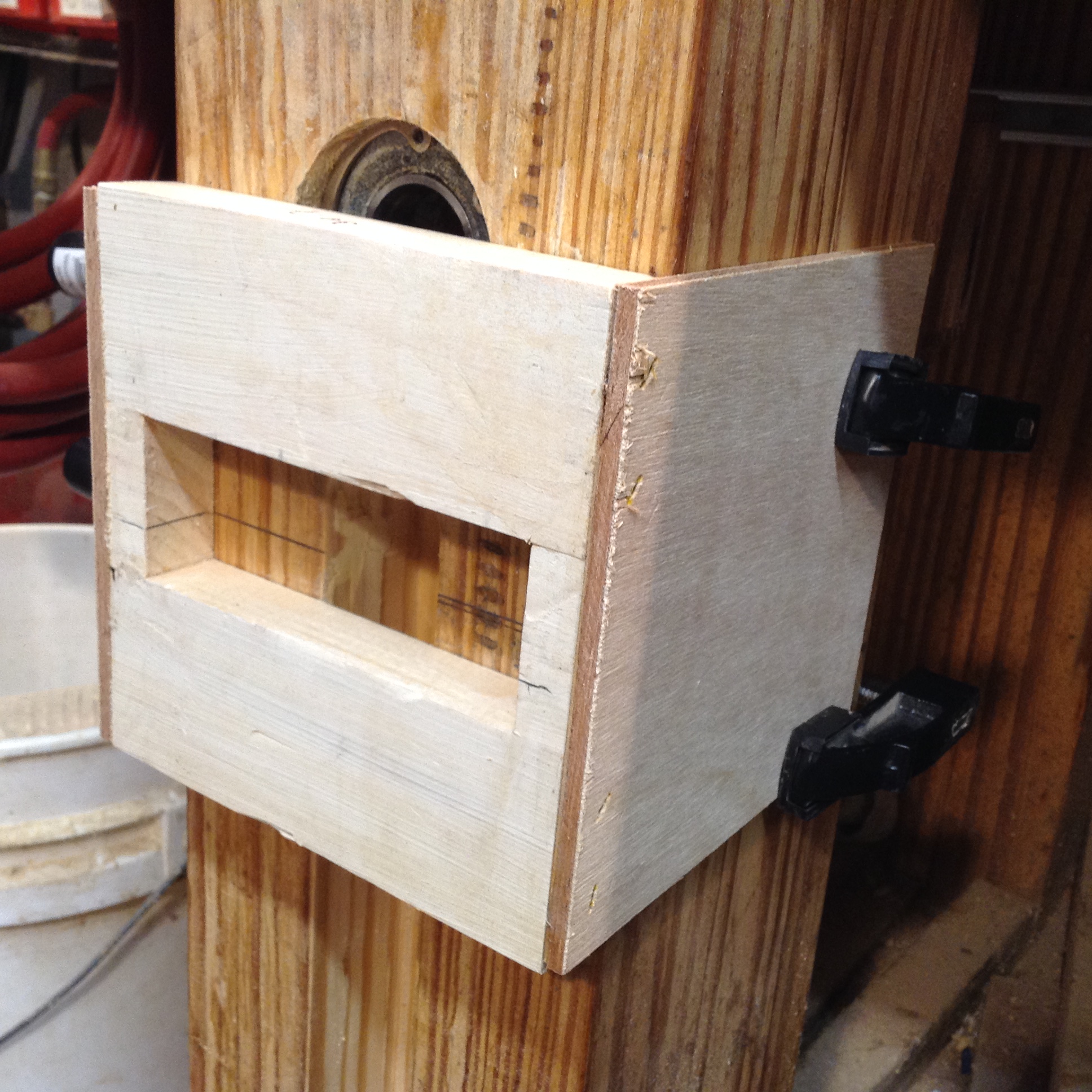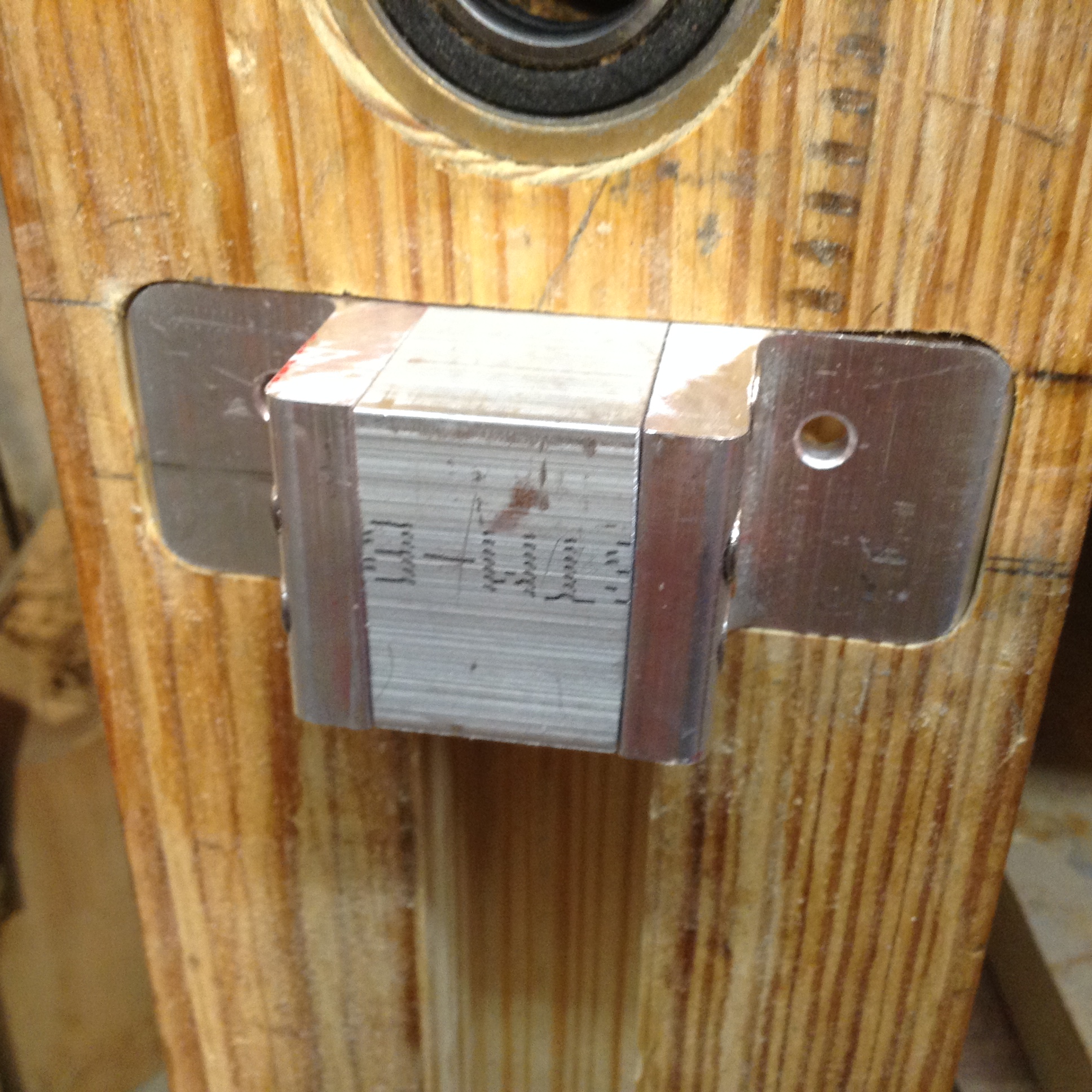 And the cross arm installed in the leg: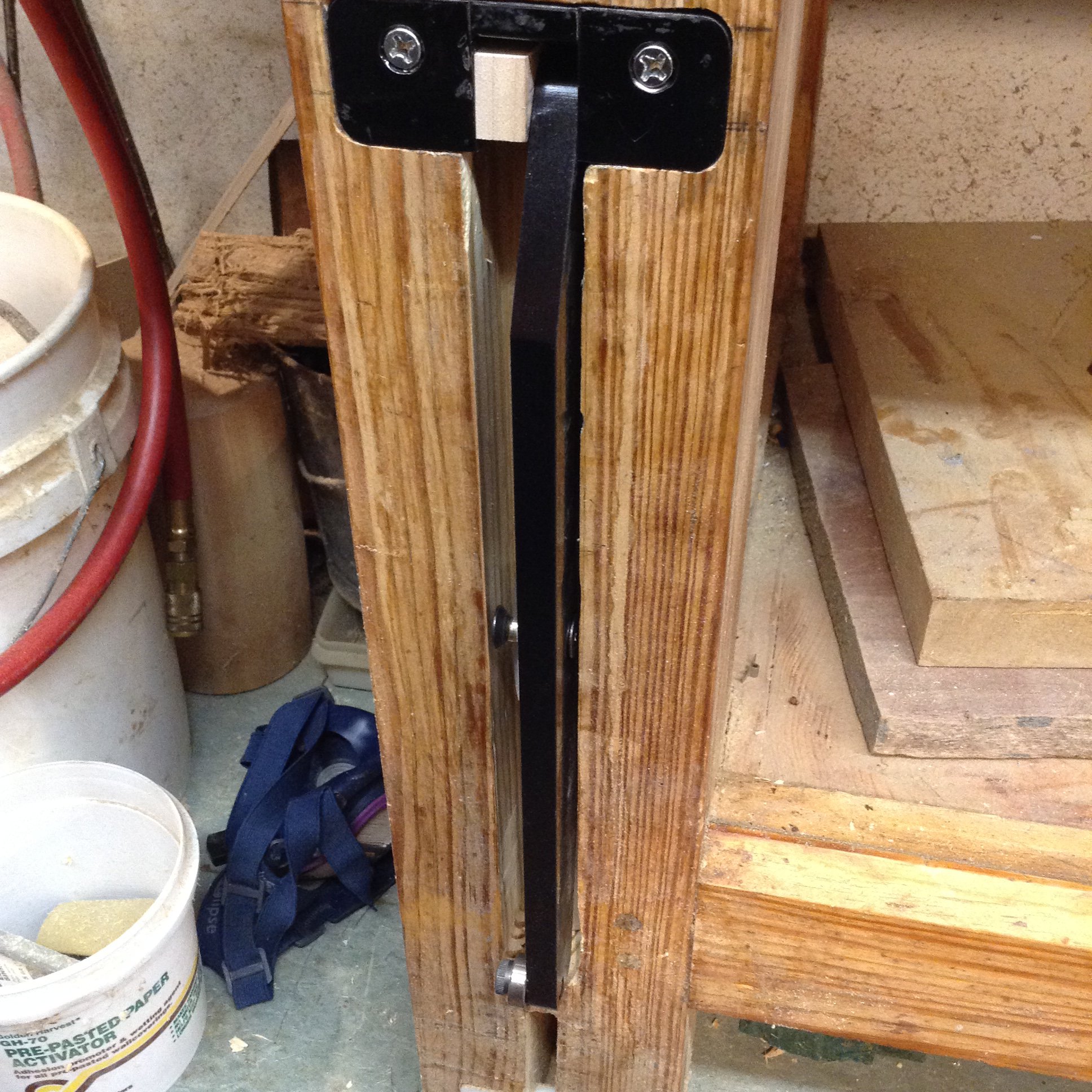 Here is my leg vise now retrofitted from a parallel guide to an X-cross mechanism. Also replaced the old leather pads with "crubber". No more bending over to insert a pin into the parallel guide.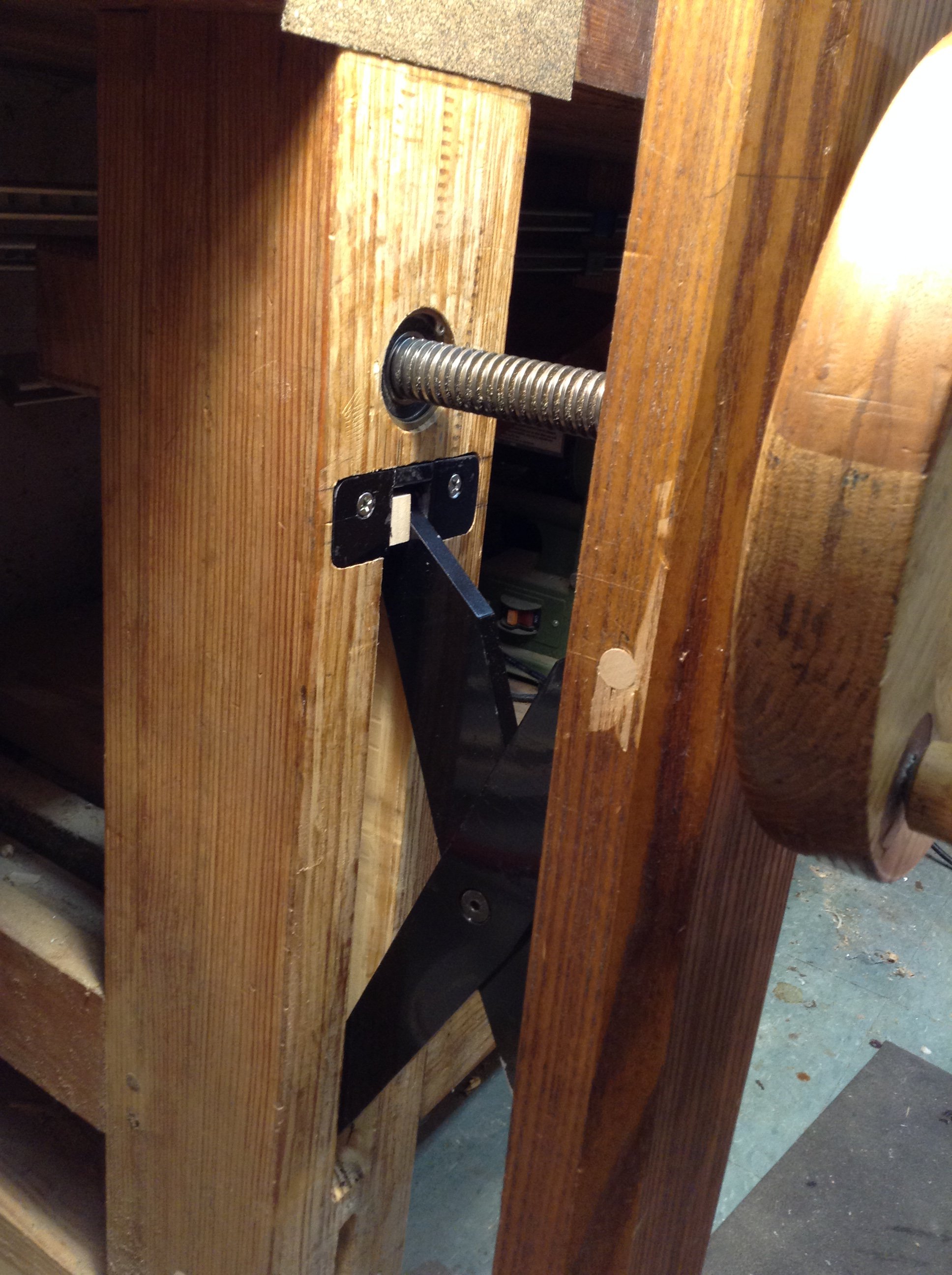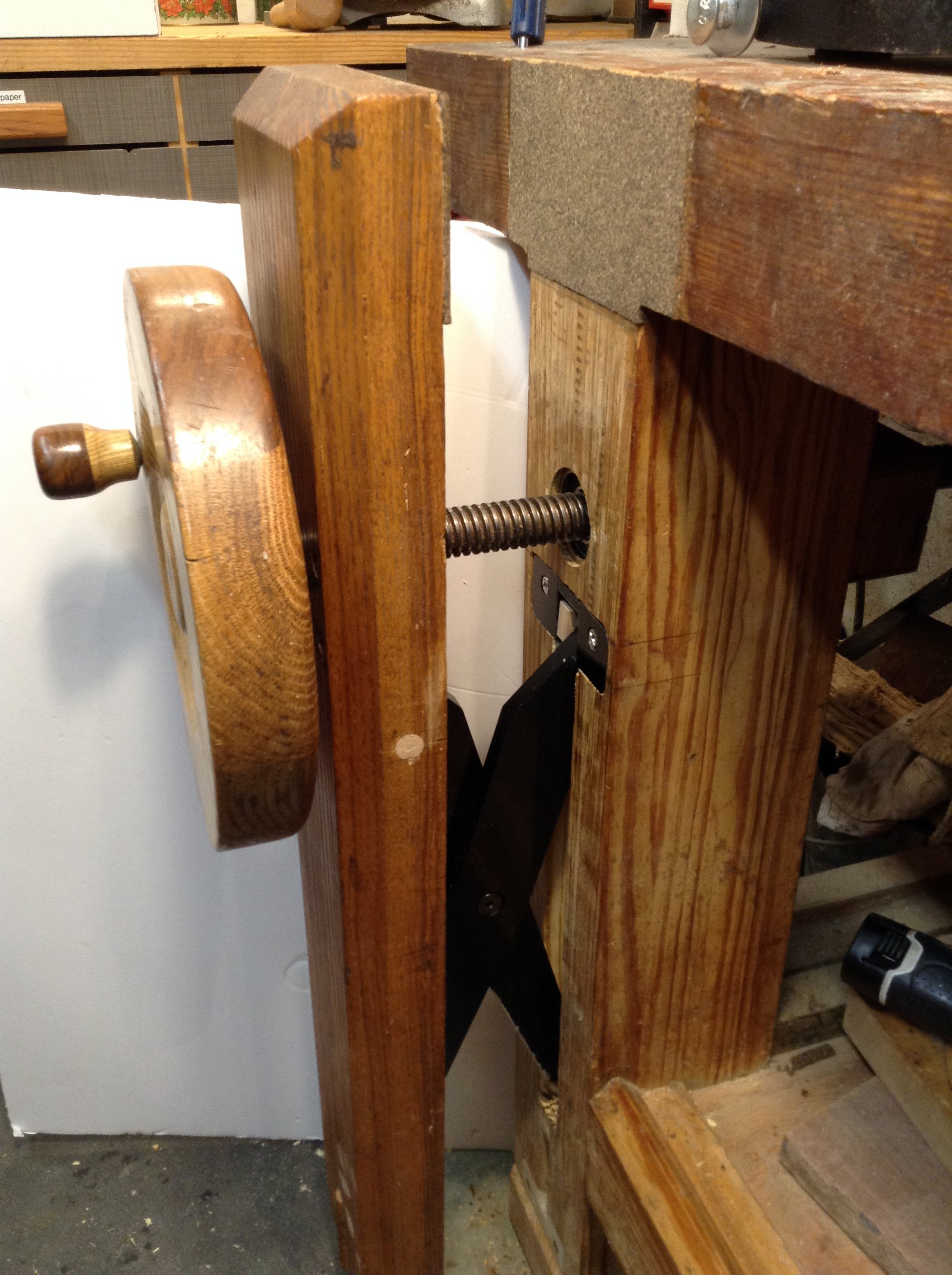 Last edited: