Man with many vises
User
This is a continuation from
Leg vise retrofit (1)
and describes how I made the X-cross linkage.
My goal was to make a deflection-resistant linkage that is still fairly compact. Here are the raw materials for this X-cross linkage. The two arms are made from 1/2" x 2" 6061 aluminum bar stock.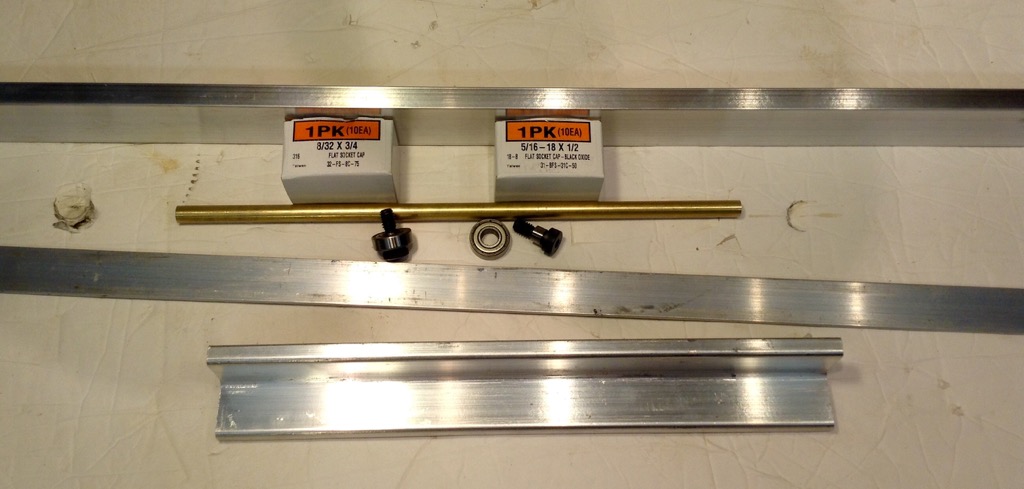 The arm pattern was sized to print on a single sheet of legal (8-1/2" X 14") paper.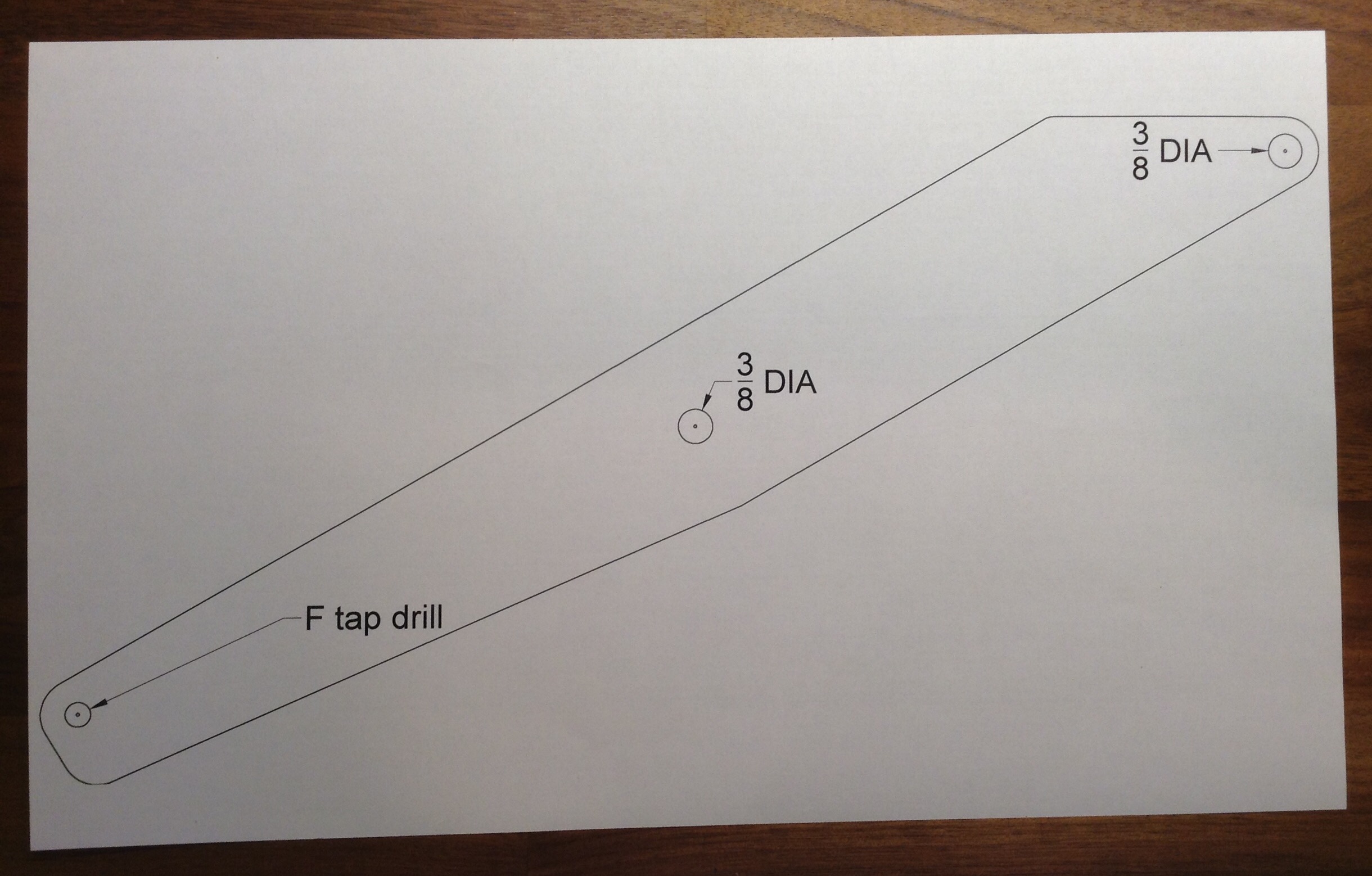 After cutting the arm blanks to rough length and stacking with double-sided tape, glue on the arm pattern. Center punch the three holes. I like to use a centering pin to position the stock. Drill the 3/8" center hole through both arms.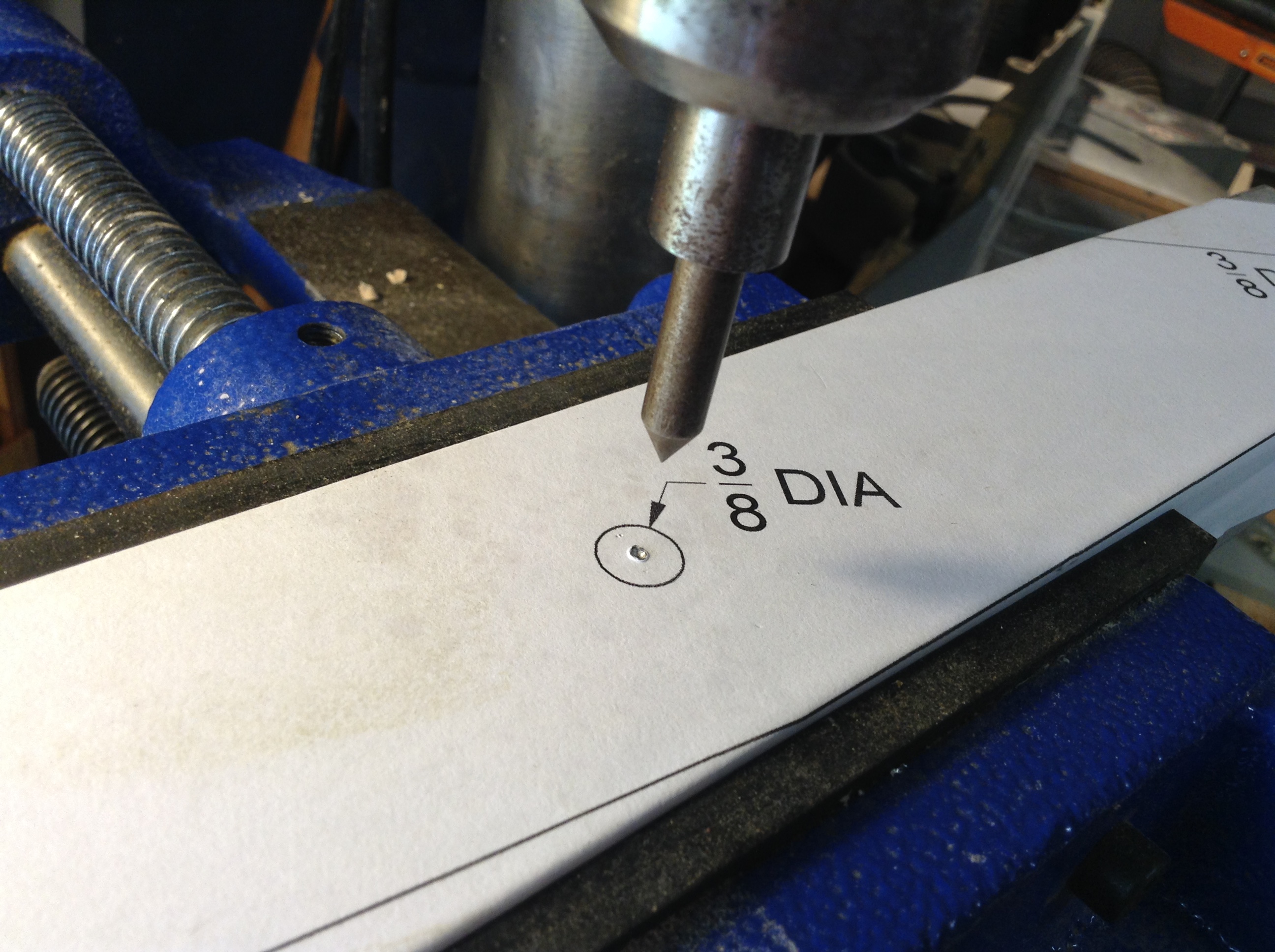 Countersink center hole for 5/16" flat head screw. Note that the other arm's countersink must wait until the arms are separated.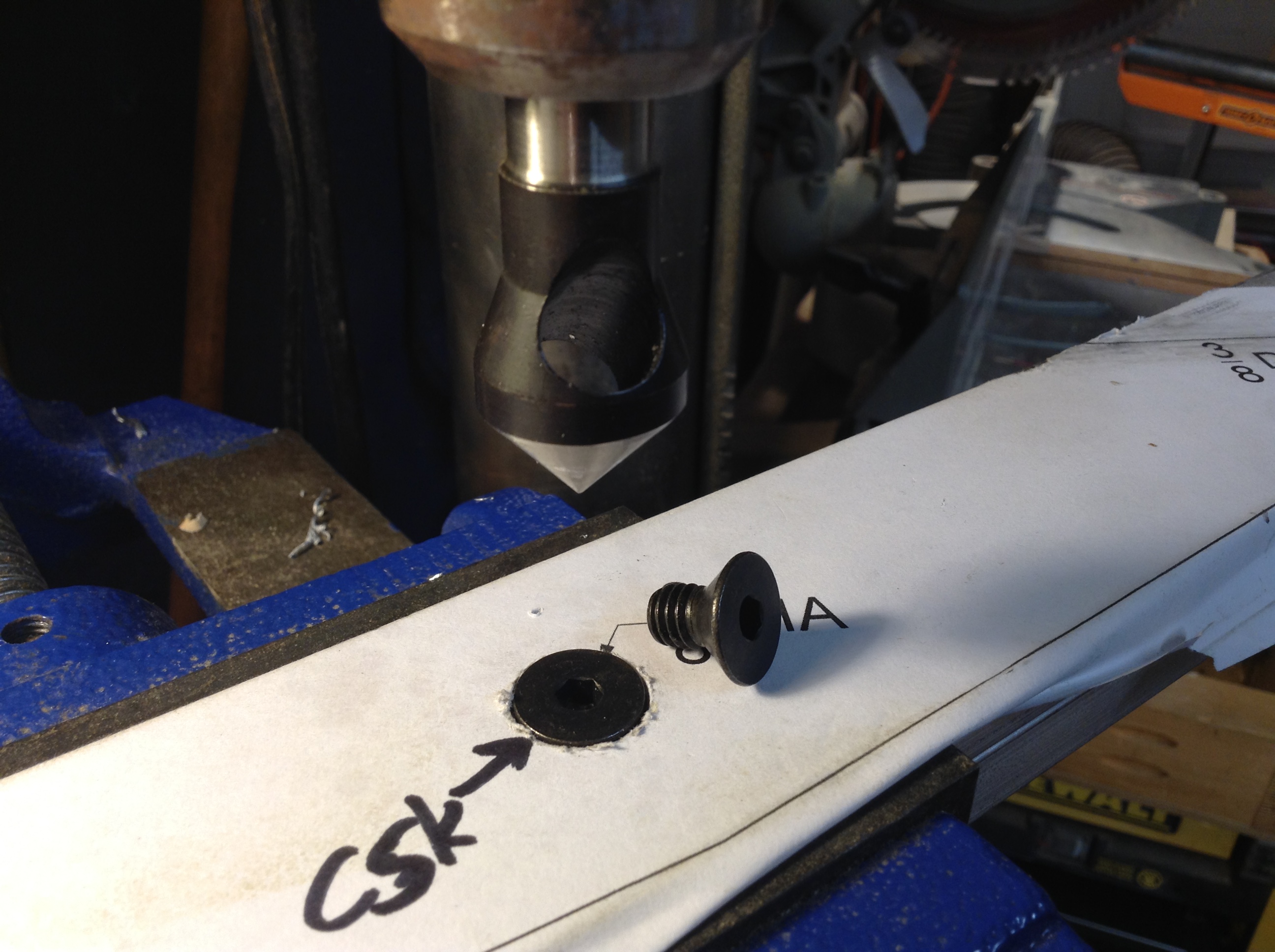 .
Drill the 3/8" hole at the upper end and the F (or 17/64") tap hole at the lower end. Start the 5/16-18 tap by hand using the drill press to get it started straight.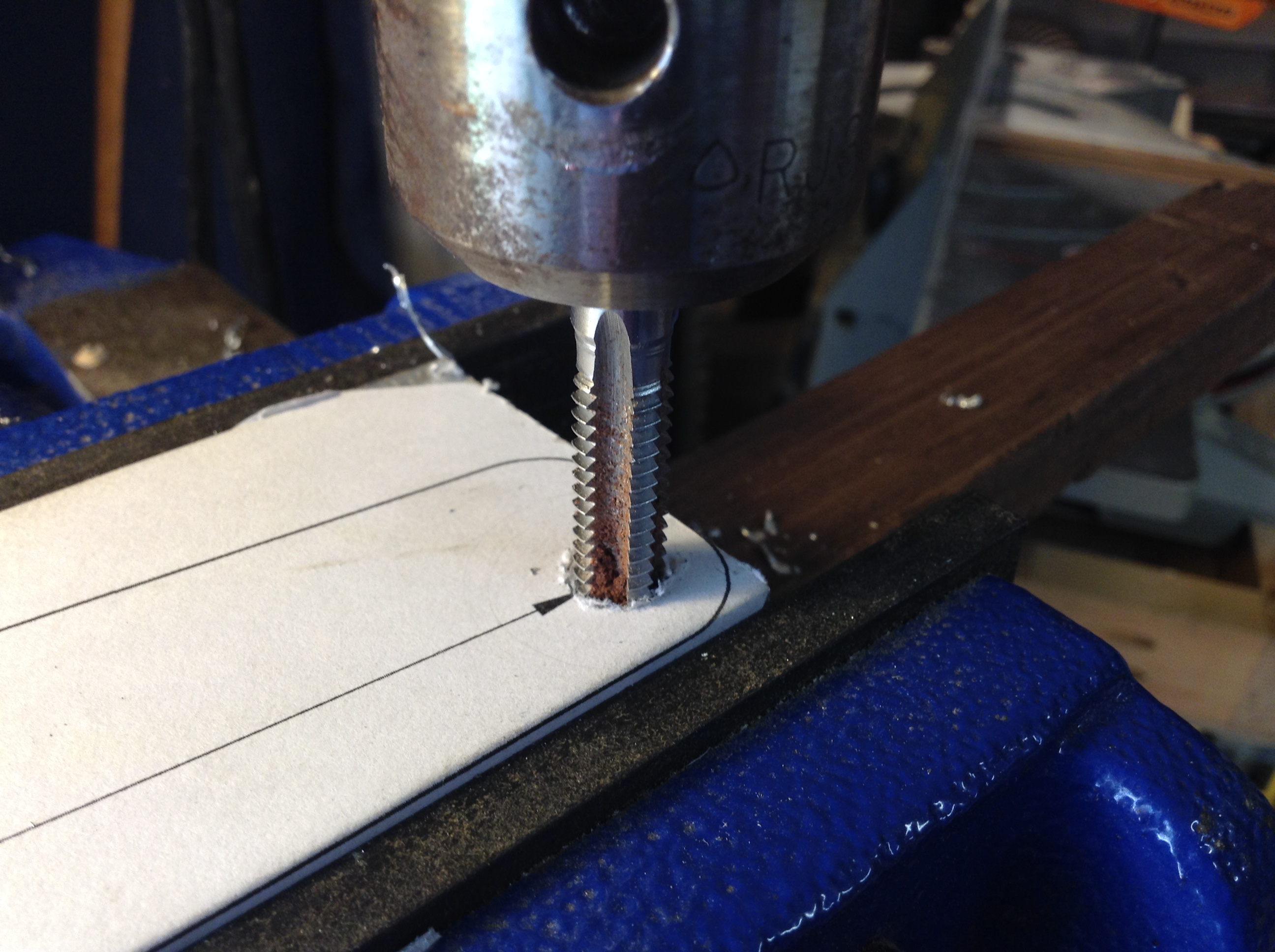 Unchuck the tap and finish with a tap wrench.
Next, the two angled waste areas must be cut off. Here is what I did and you should use whatever method that you are comfortable with and can do safely. I used my tablesaw with a thin-kerf carbide rip blade and a tapering sled which held the arms securely. Paraffin rubbed along the cut line helps lube the teeth.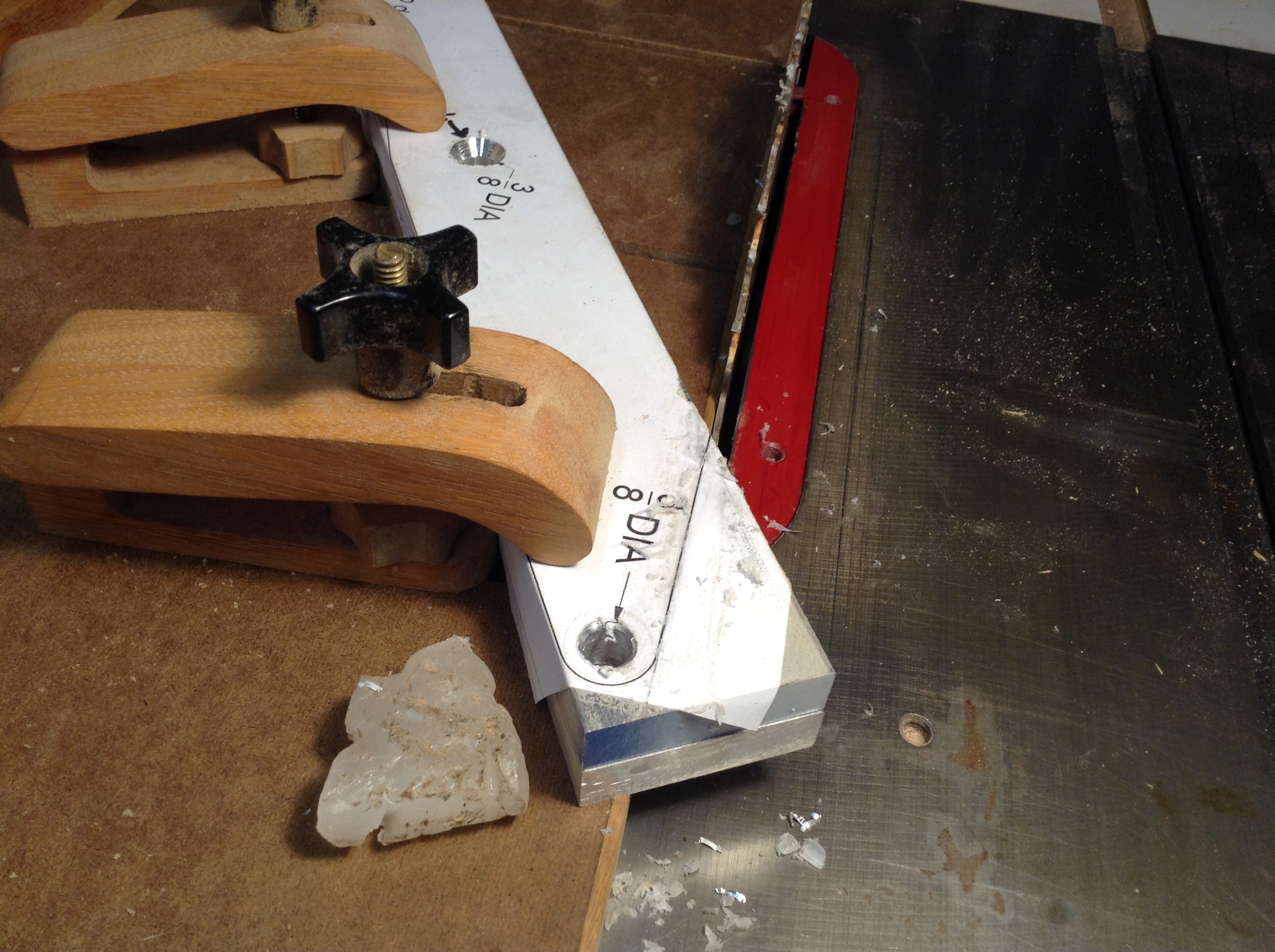 Here is the long cut also with paraffin rubbed on the cut line.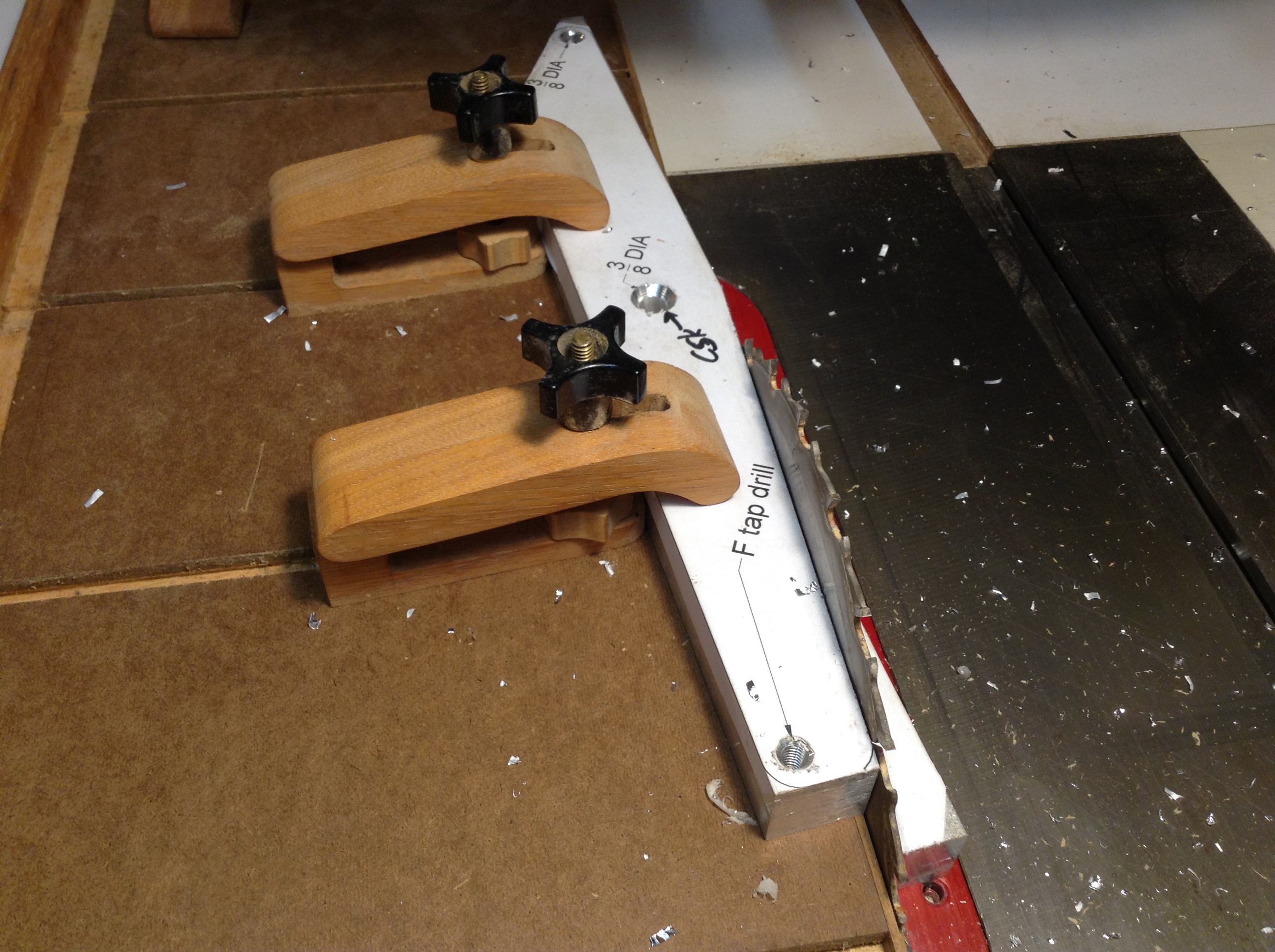 Use a belt or disk sander for the various roundovers per the pattern.

A trial assembly to make sure the linkage will close.
One more countersink on the outside of the other arm. I also deburred the rest of the holes with the countersink bit.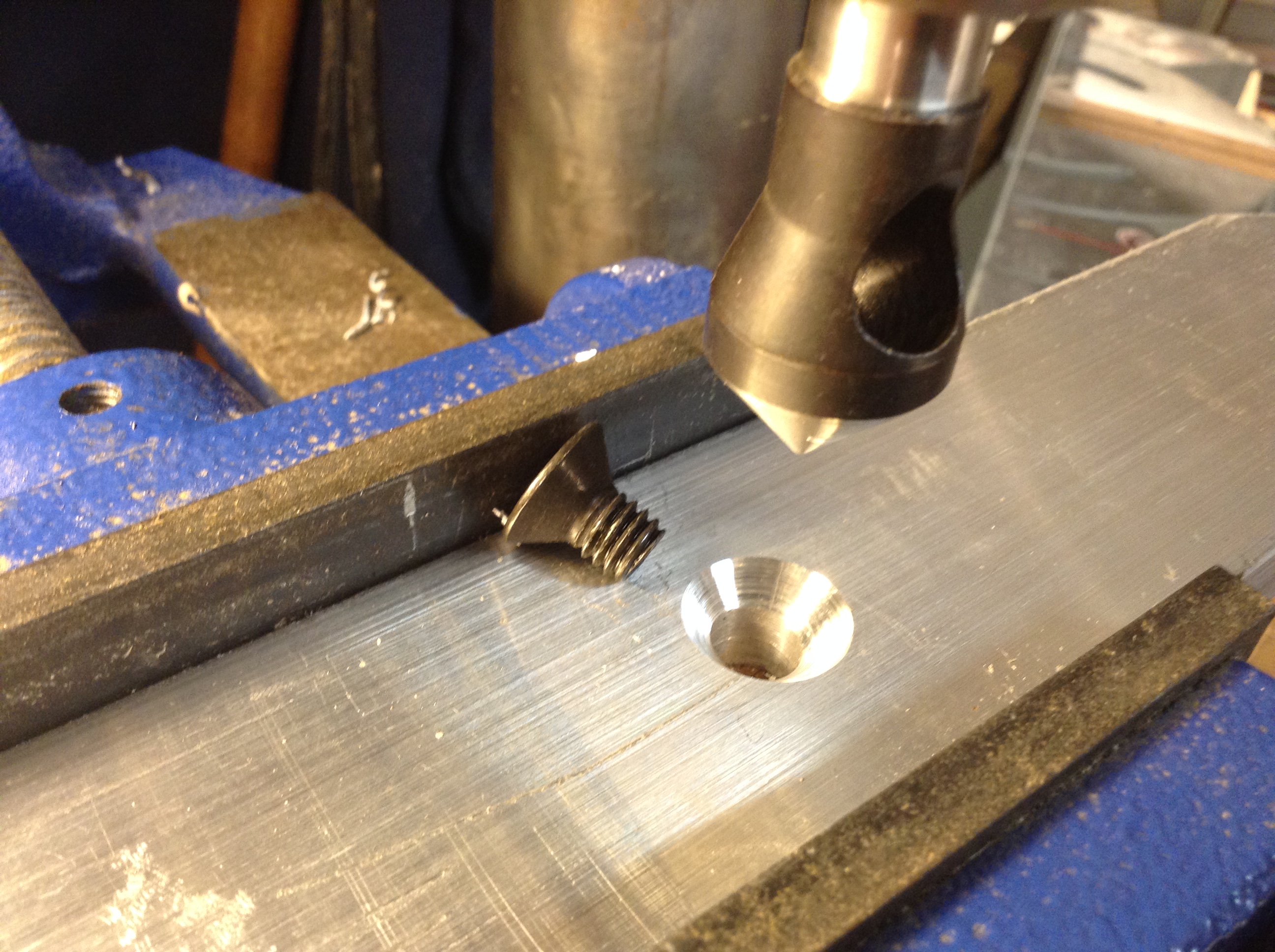 Last is making a sex-bolt-like pivot axle. Tap drill and tap a 3/8" brass rod 5/16-18 about 1" deep (again, start by hand and finish with tap wrench as before) Then, countersink the entry.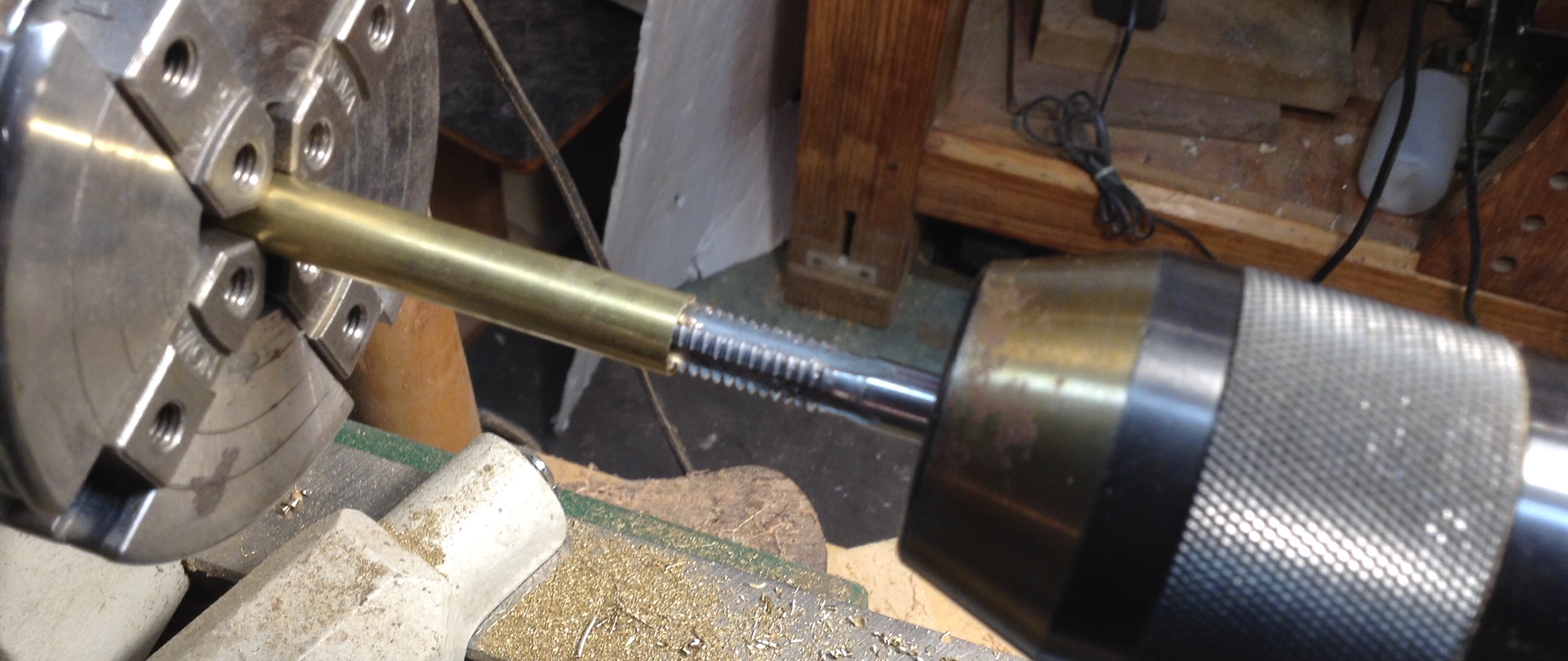 The length of the brass depends on the depth of your countersinks. Start at about 13/16" and countersink the cut end also.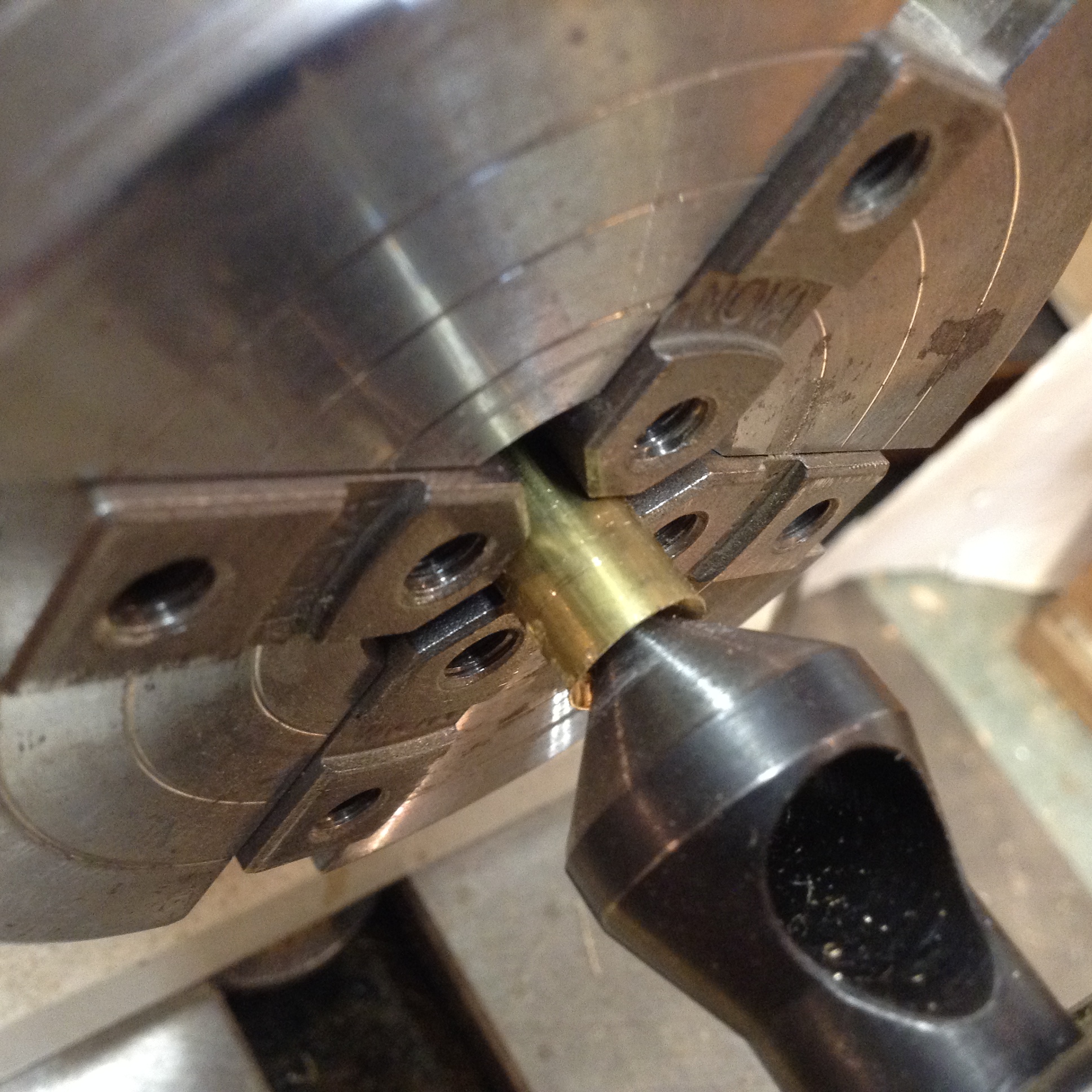 Here is the end result ready for a trial fit and length tweaking. The screws need to seat on the brass and the arms should rotate easily.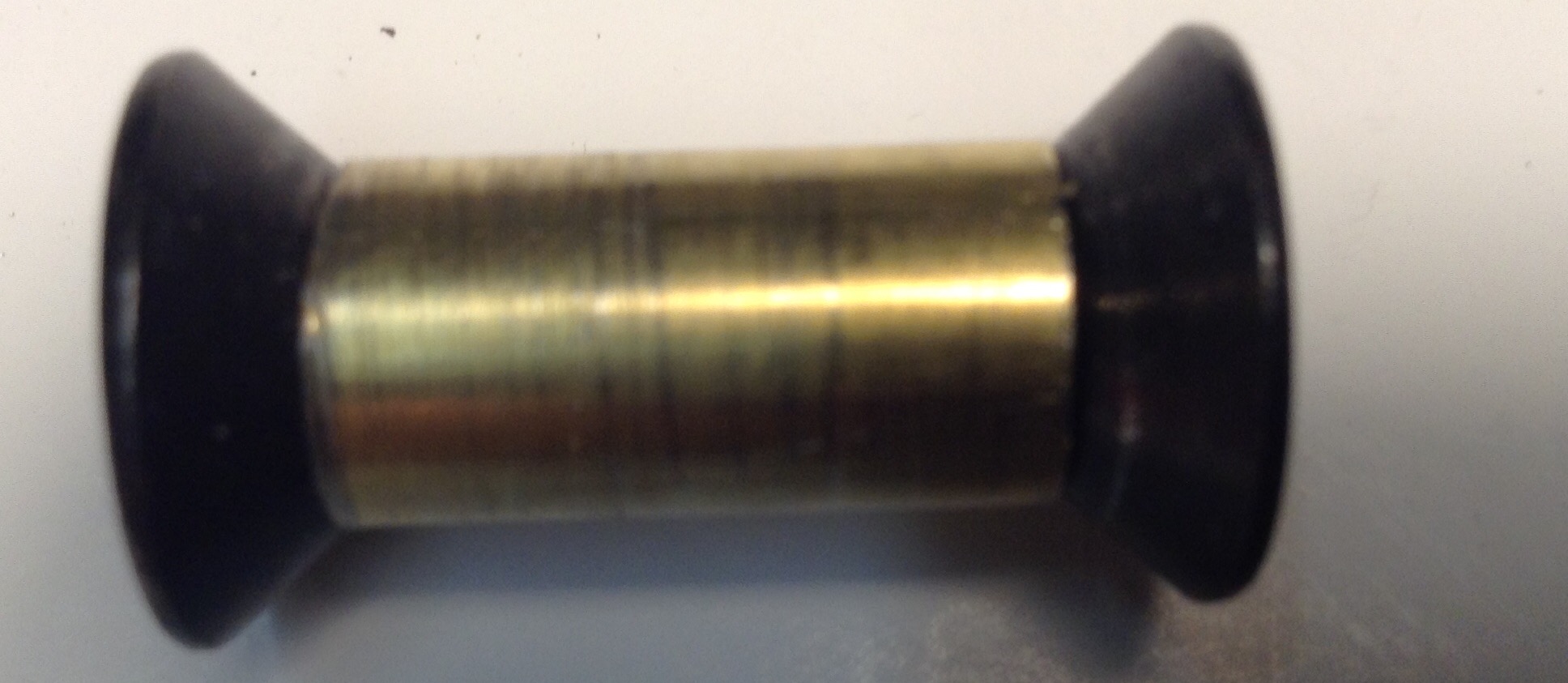 Finally, after painting, is the completed X-cross linkage. I did add a thin plastic (like from a milk jug) washer between the arms to separate them slightly.


Leg vise retrofit(3) will describe installation of this X-cross.
Last edited: