HI all,
Thought I would post some pictures of harpsichords I've built in 2019.
The first is an instrument of my own design. It is meant for people who have no need for an instrument with all the bells and whistles. It is only 5' long and has 49 notes with a single string per note, along with a buff stop (a device that makes the instrument sound more like a guitar or lute). It's the first instrument I've made with screw-on legs and is much more stable than I thought it would be. It has a simple, two color paint scheme done with oil based paint from
Old Village Paint Co.
This is, by far, the best paint I have ever used. Although a bit pricier that some others, it goes on smooth and covers beautifully with a single coat over primed wood. It dries relatively quickly and sands to a powder beautifully. I have no relationship to this company other than being a very satisfied customer. Unfortunately, I don't have any sound files for it...yet!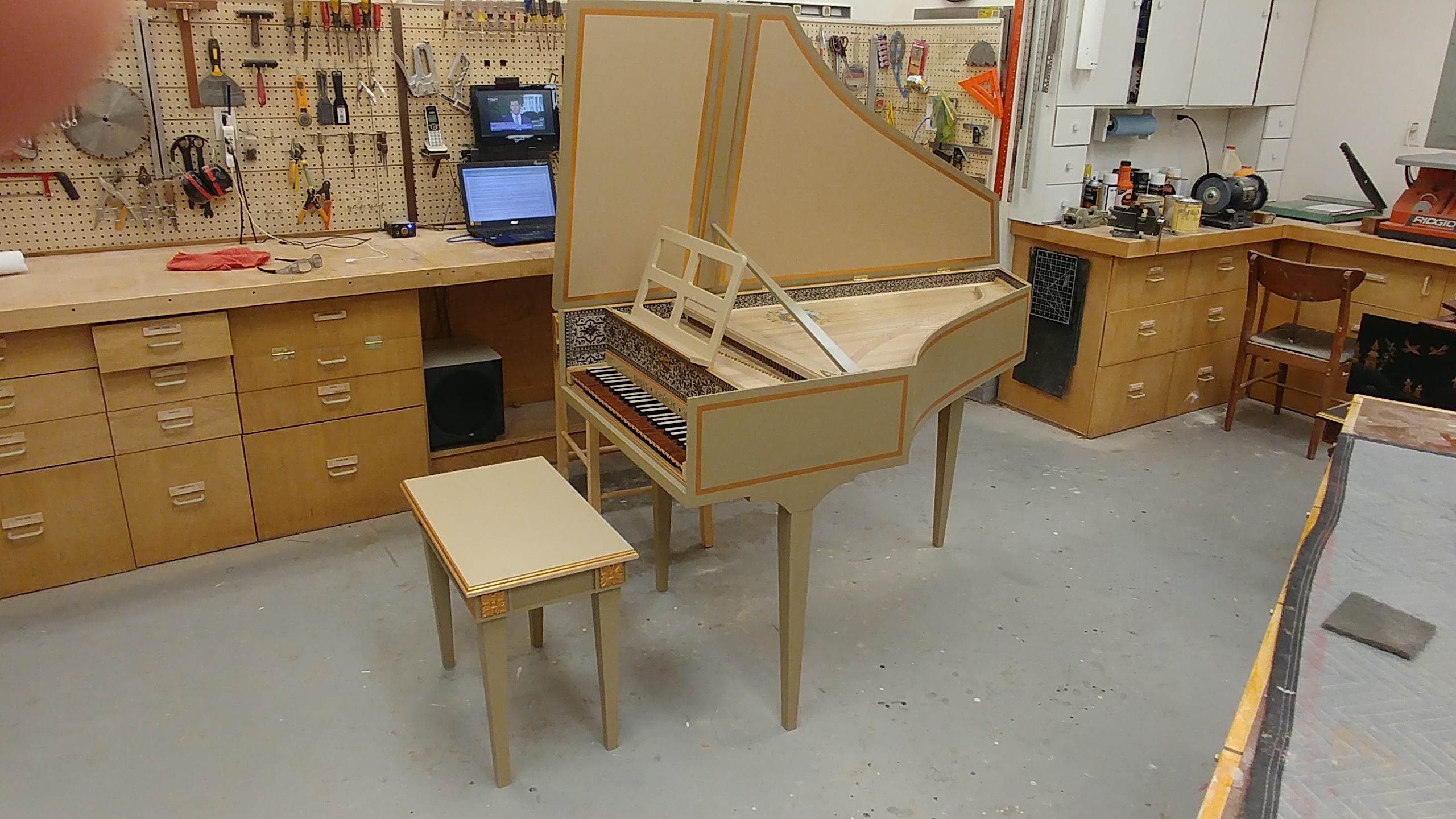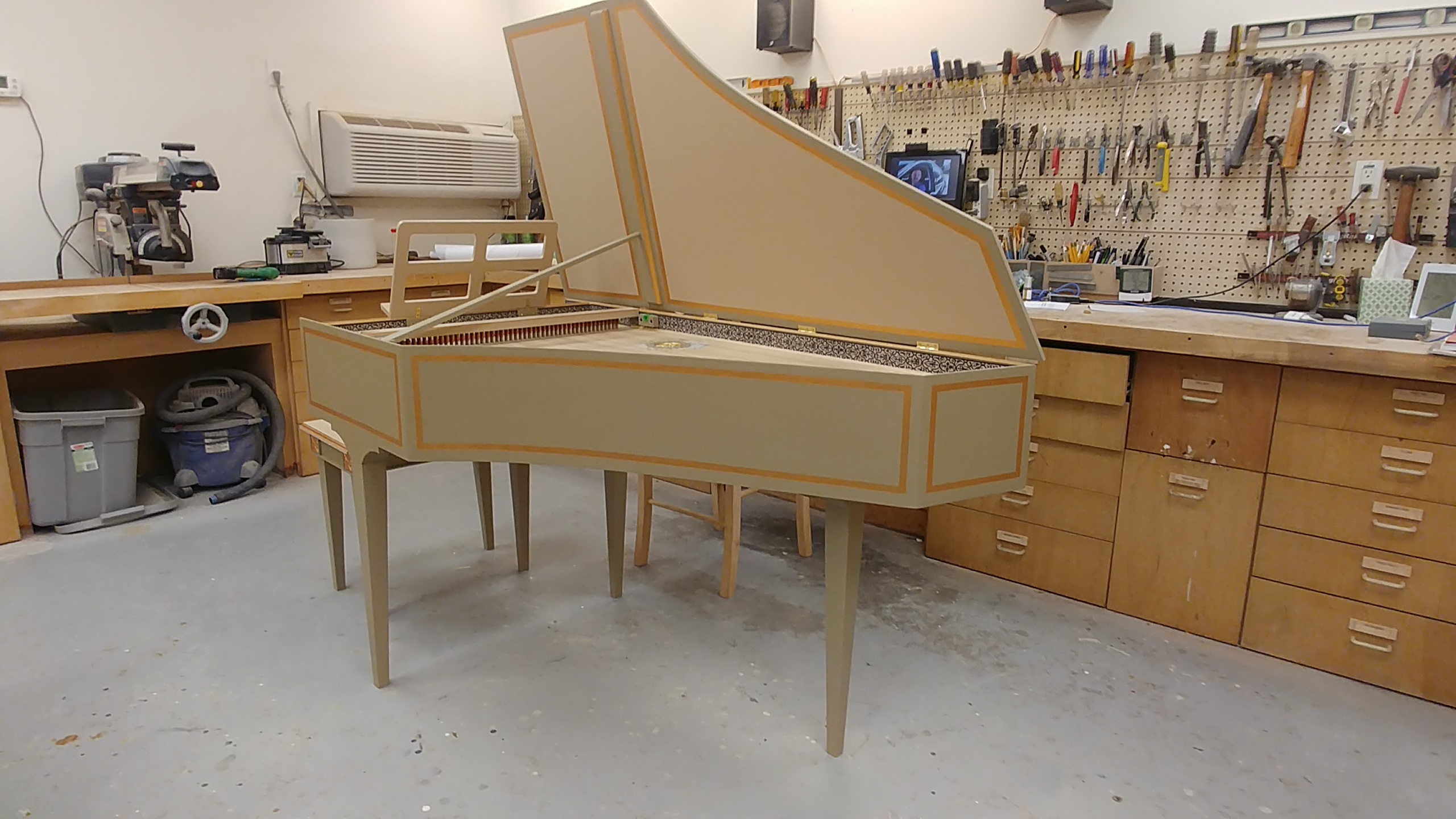 ​
The second instrument is a Flemish single manual based on the 1640 harpsichord by Andreas Ruckers. It is 6' long and has 58 notes with two strings per note (one 8' string and
one 4' string), and a buff stop. It sits on a turned 7 leg stand of Sapele. The Oriental design, painted by my wife Sandy, has proven to be quite popular in the past several years.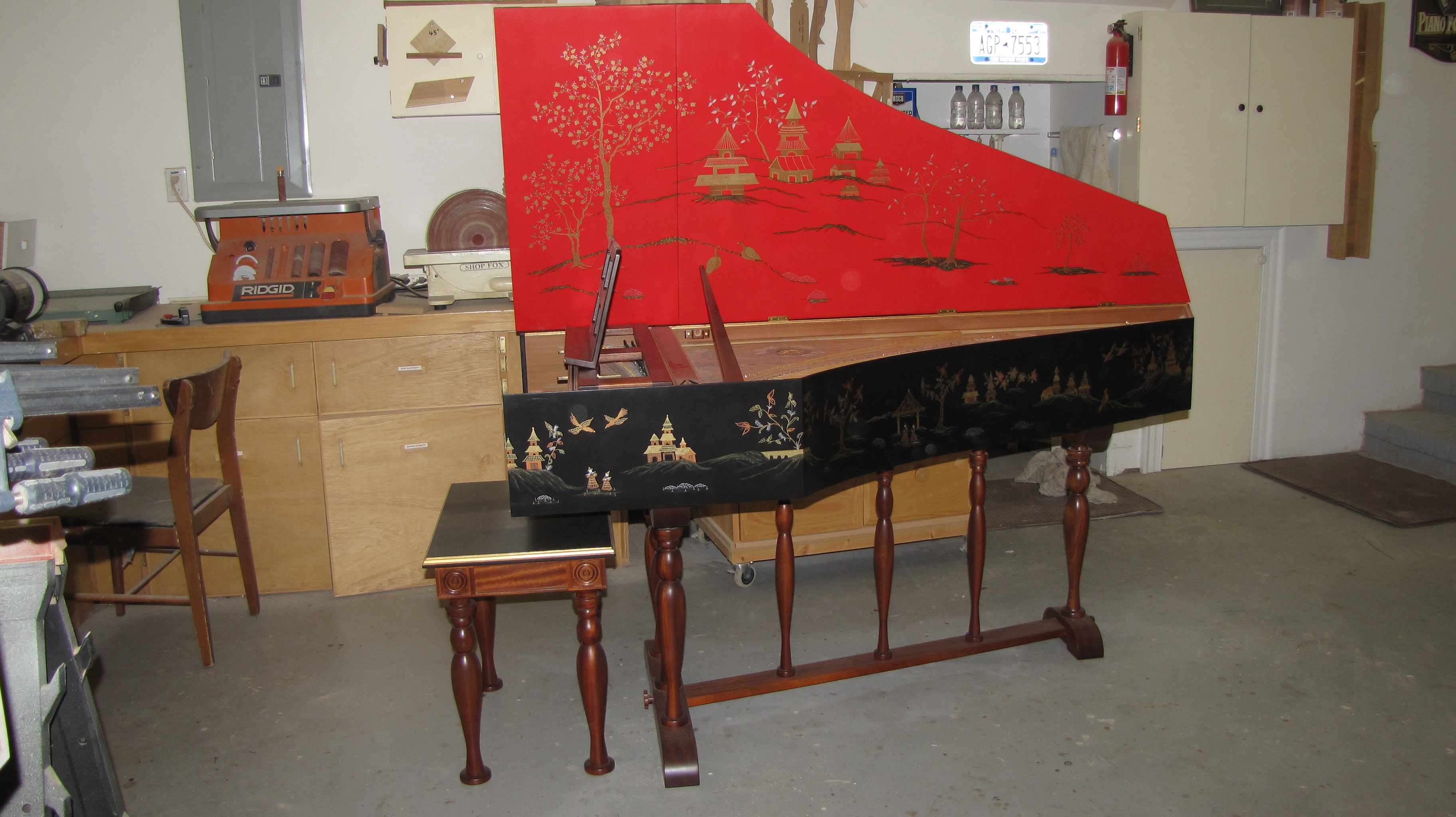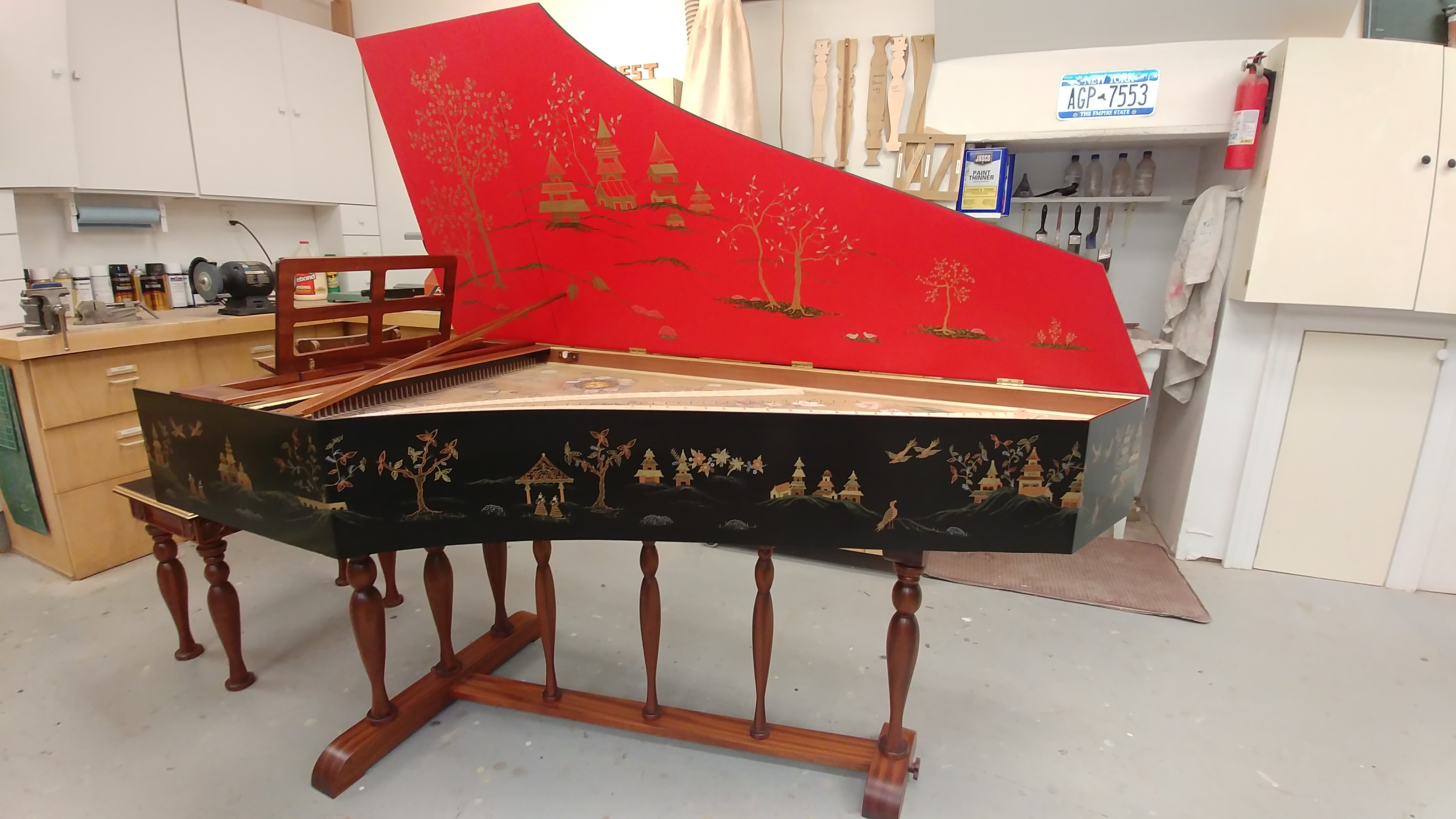 ​
Fortunately, the kind folks at the Harpsichord Clearing House decided to make a video (with sound) for their website. If you'd like to hear this instrument,
here's a link
to that YouTube video .
Thanks for looking.
Ernie