first pic is just showing off the miter and top that is rabbetted in.
the box sides were resawn 4/4 down to 5/16 and you can see the bookmatch wrap grain.
i've done a few of these and i used to miter the top of the sides and all four sides of the top. i didnt worry too much about movement on a small box. but all those miters were tough to work with. so you see below i did a rabbet instead.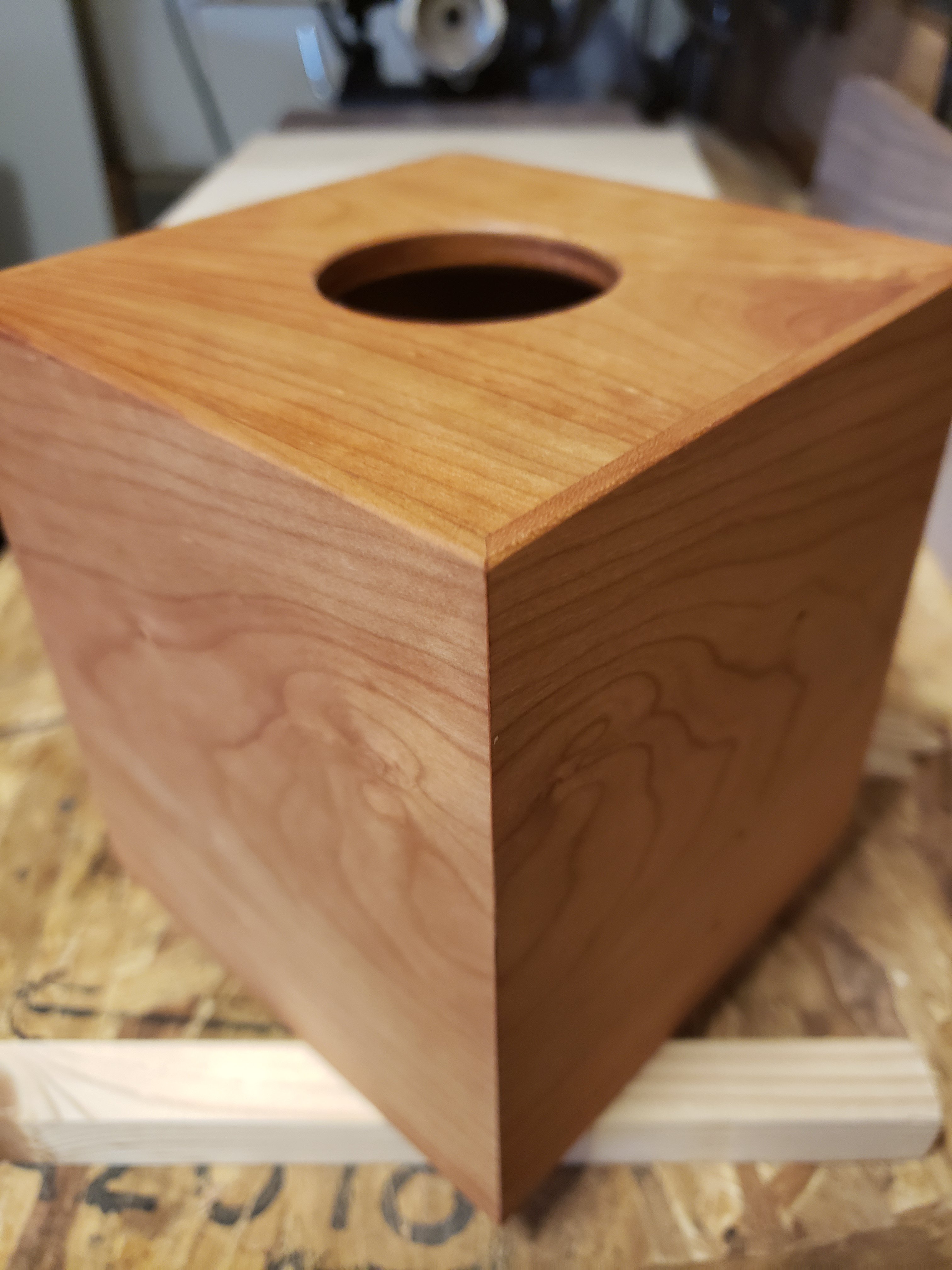 wider view of the one above is on the left. one on the right is curly cherry veneered on 1/4 MDF.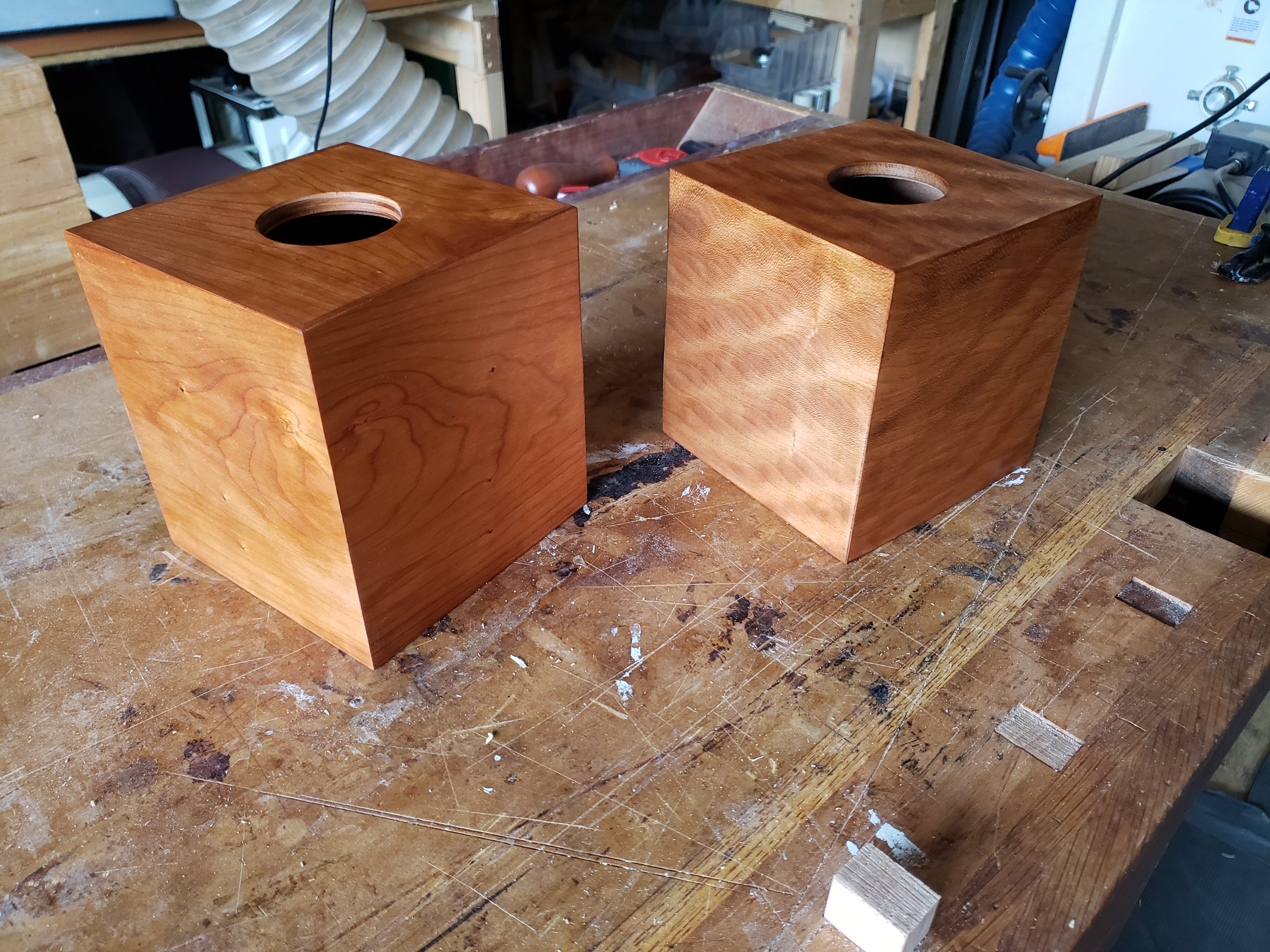 i didnt want to worry about movement at all so i made homemade cherry core with some offcuts from the sides. 7 layers at about 1/16 apiece.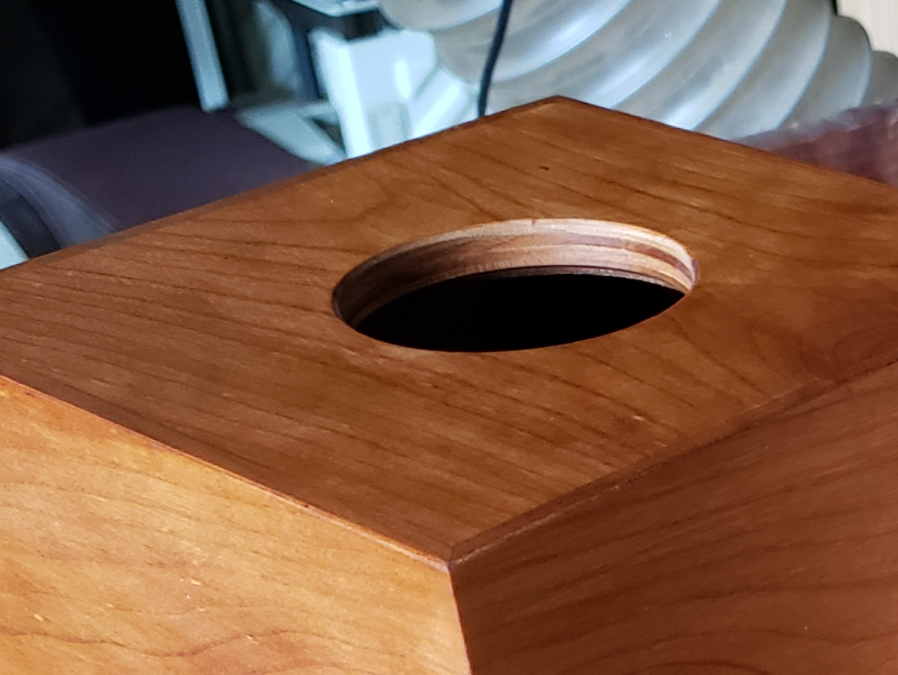 that got me thinking....what else would be cool for homemade ply. so i made these valentines bracelets for my wife and daughter. shop sawn walnut with a little walnut burl on the outside. i had tiny pieces of burl left so this was a cool way to use them. this thing is less than 1/4 inch thick but super strong. ended up buying a 3 inch forstner to make the hole in the middle but 2&3/4 might be the right size.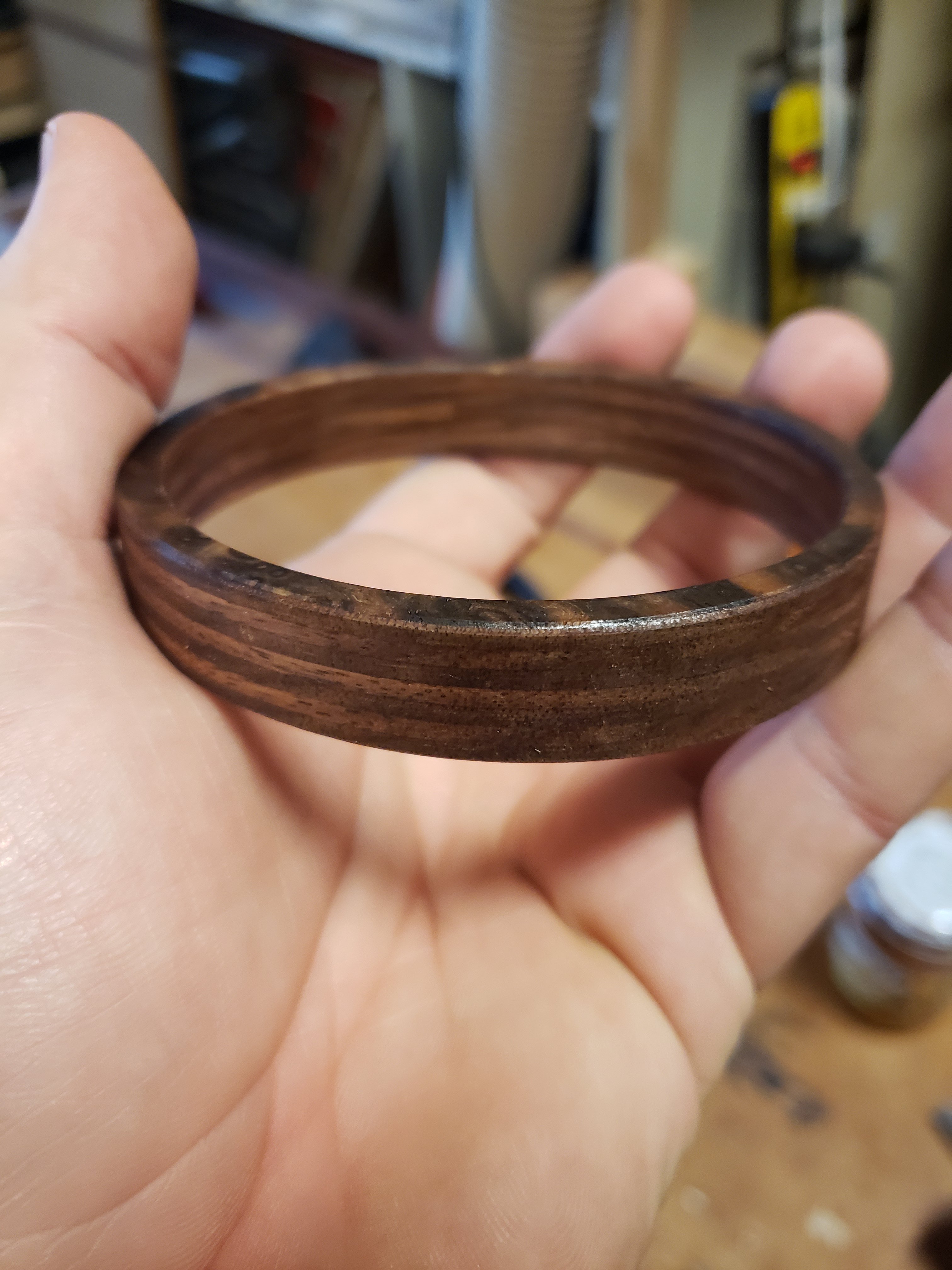 sepelle with doug fir alternating. i didnt pay attention to the end grain orientation on this....hindsight. but it came out cool.