I was cutting some 9" long 1/2" thick alder on the bandsaw, using a 3/8" blade. Almost through the second piece, when I smelled hot rubber. Shutdown the bandsaw and saw this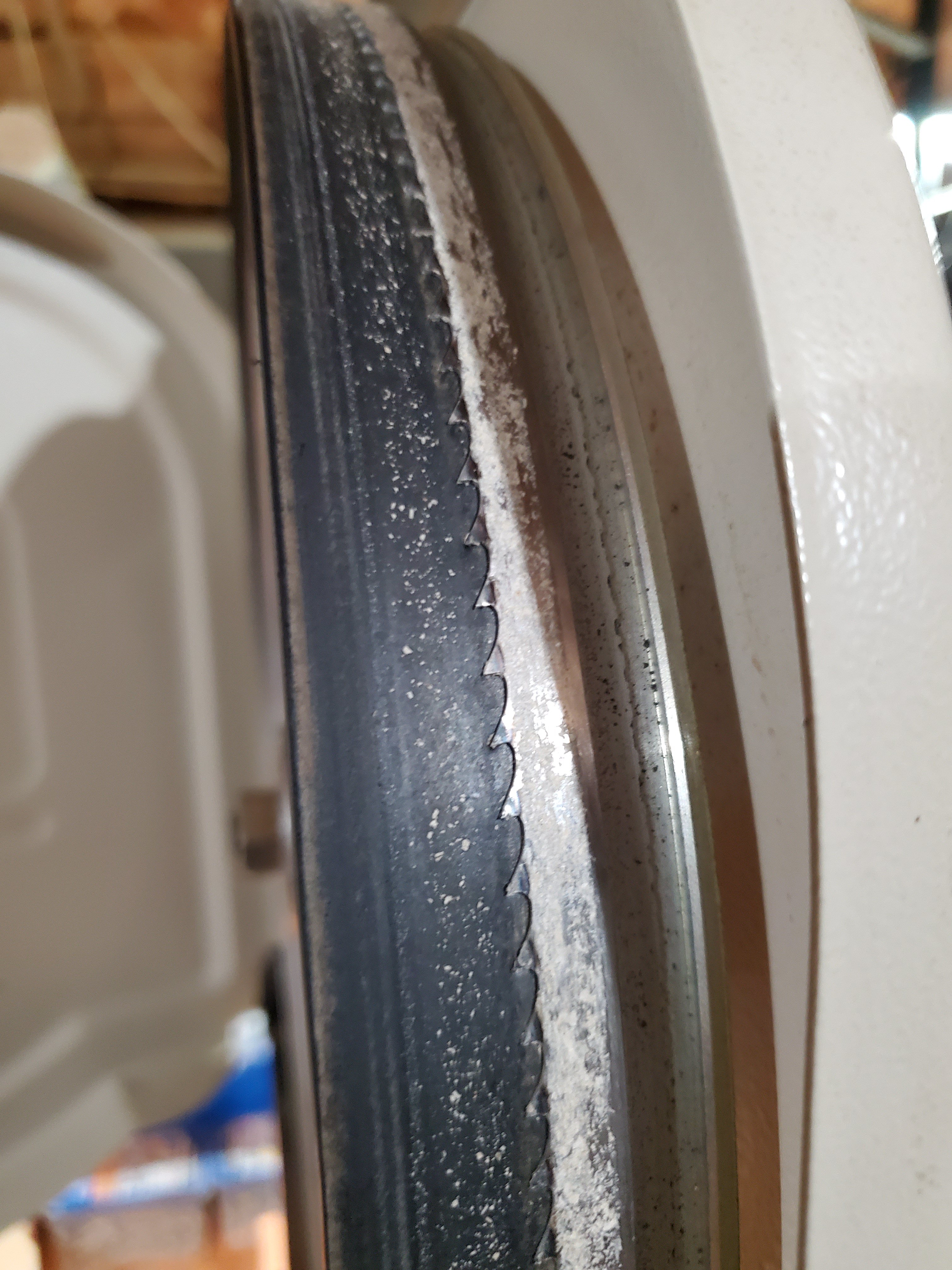 The funky color on the blade is "blade lube".
I slipped the tire back on, readjusted the upper wheel so the blade tracks in the center of the tire.
I had no further issues, but should I go ahead and replace the tire?