Good Day,
Some friends had a custom table made out of gum wood a bit over a year ago. I have never worked with gum.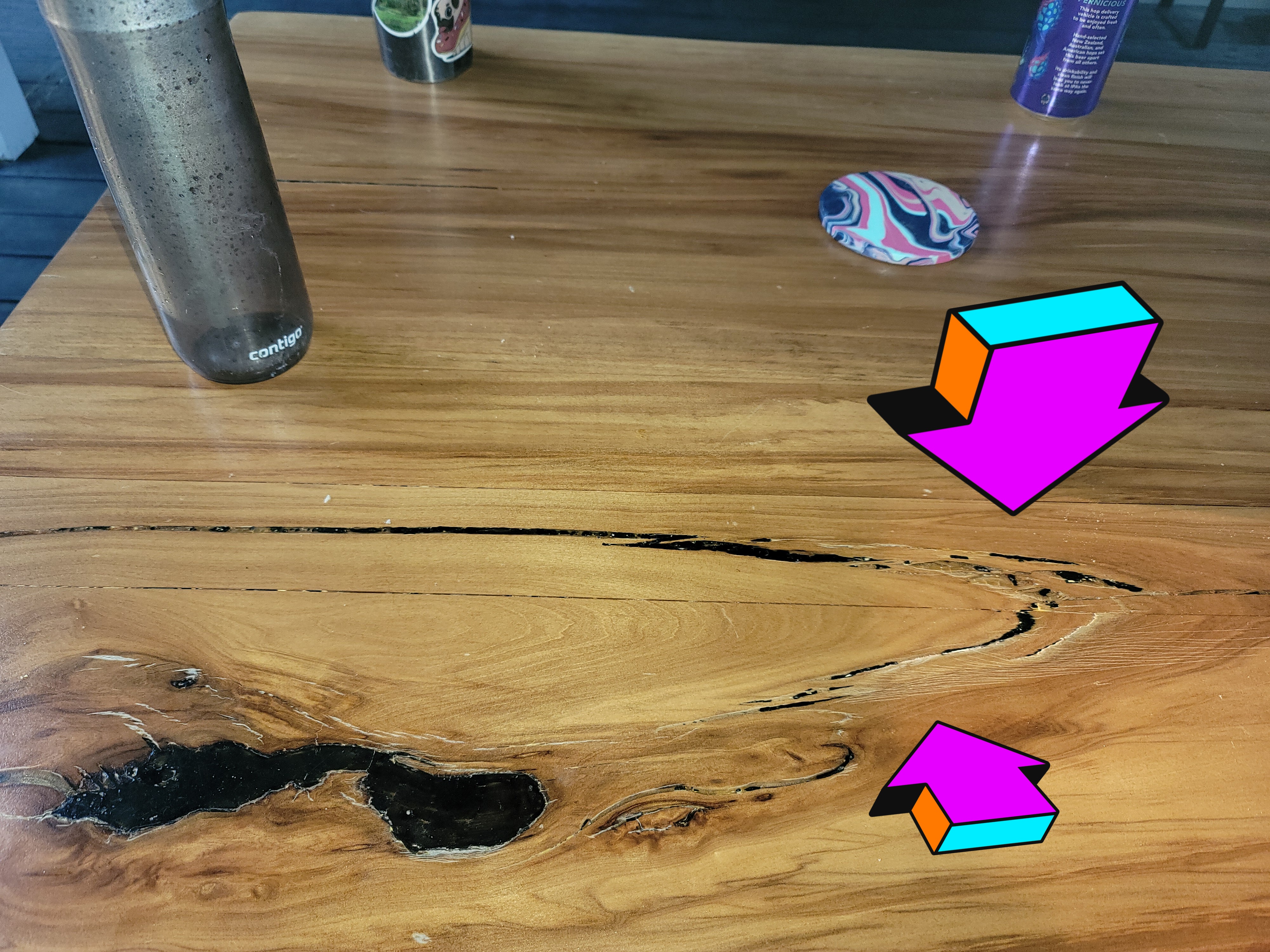 The surface has moved and there are now raised ridged where the arrows are.
My guess is that the moisture content in the wood was too high when the table was made.
I was surprised that it has not had other issues because the stretchers (2x4s) are screwed from the bottom directly into the tabletop without figure 8 fasteners or anything else to allow for movement.
The "craftsman" that made the table has not replied to any of their phone calls.
Is there something else that could have caused this and what is the fix?
My inital thought is to allow it enough time to reduce the moisture content, sand it down, refill the epoxy and refinish the top.
What are your thoughts?
Thanks