Just finished a gut and remodel of our basement and stairs. The last part was the top of the stem wall at the stair turn. The idea surfaced in the family for a live edge slab so I went to see Glenn at GPS Hardwood (great guy, beautiful wood both slabs and s2s). Found our perfect slab for the space.
Here it is the potential space before slab. (Funny insulation foam pattern is 2 component spray closed cell foam the canned closed cell to fix some voids.)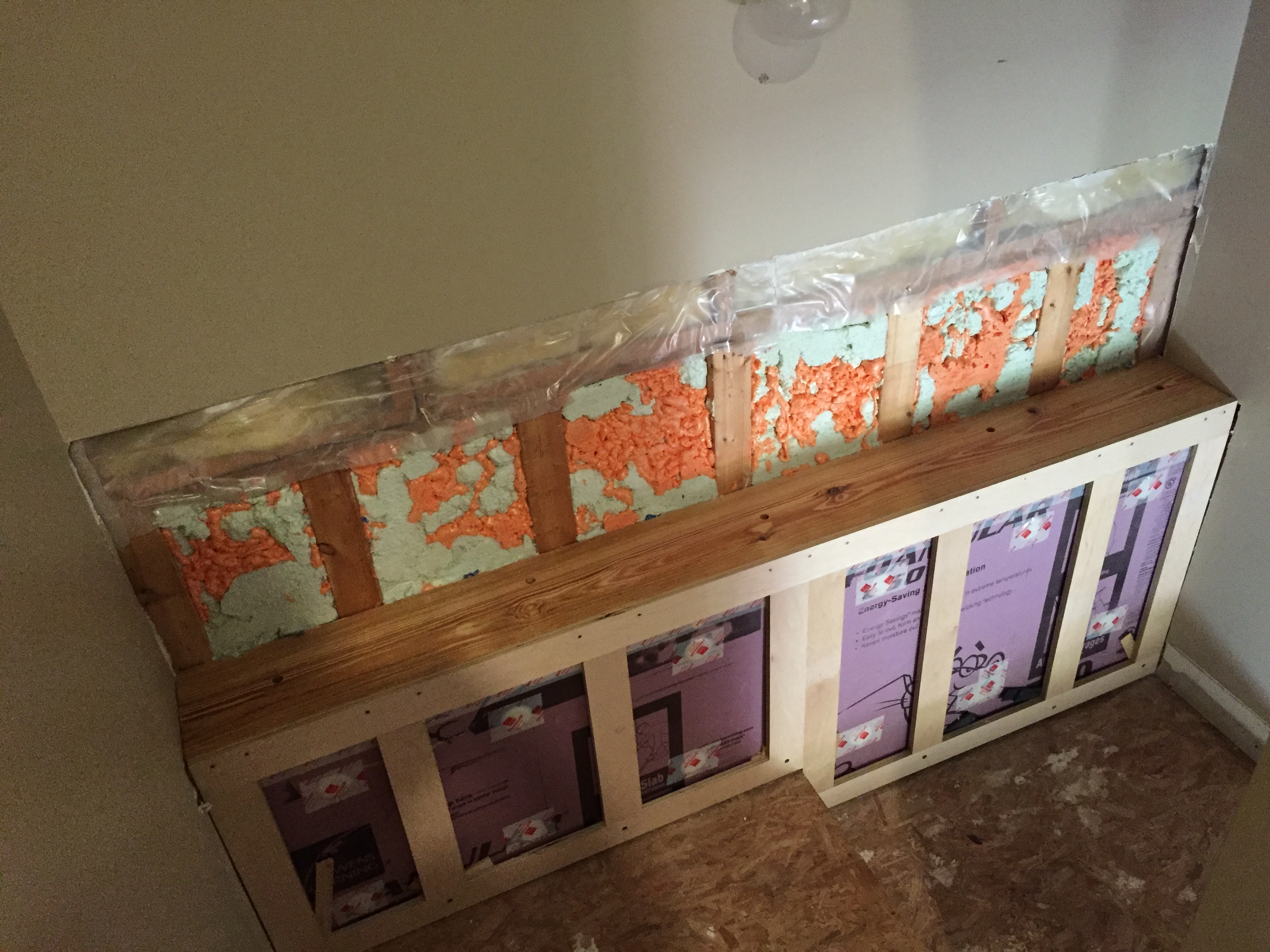 Here is the "rough" slab from Glenn at GPS. It was similar in moisture content to my dry shop wood but I let it sit in the space for a couple months.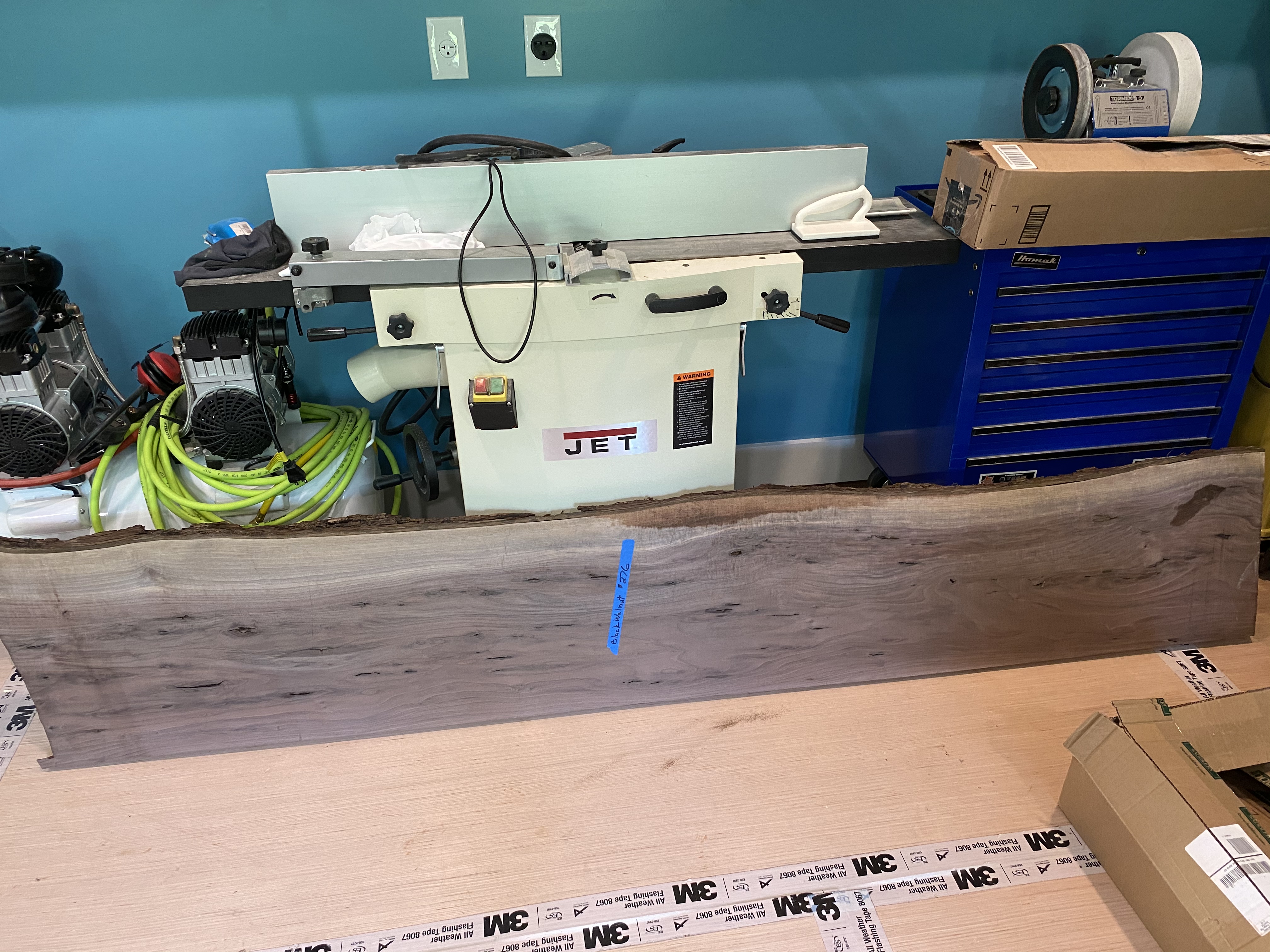 more next...