I have a Bartley Collection Newport Chest on Chest Mahogany complete new old stock kit I would like to sell. The kit was originally going to be the highboy for our bedroom set, but my interest in kit building diminished after moving into our first house, I built a Connecticut style highboy instead.
Bartley Collection was a high end kit manufacturer of traditional furniture, based in Maryland. The kit has solid Mahogany construction, with Red Oak secondary (for the drawer sides and back). The brasses are big beautiful Chippendale style sand cast brasses, most likely from Ball and Ball.
The kit is complete in 5 original boxes as shipped from Bartley, I would guess that total weight of the kit is between 200-250 lbs, I would estimate the dimensions on the piece would be 40"w x 24"d x 84"h. It truly is a beautiful piece of furniture. I would like to get $900 for the kit. Please PM me if interested..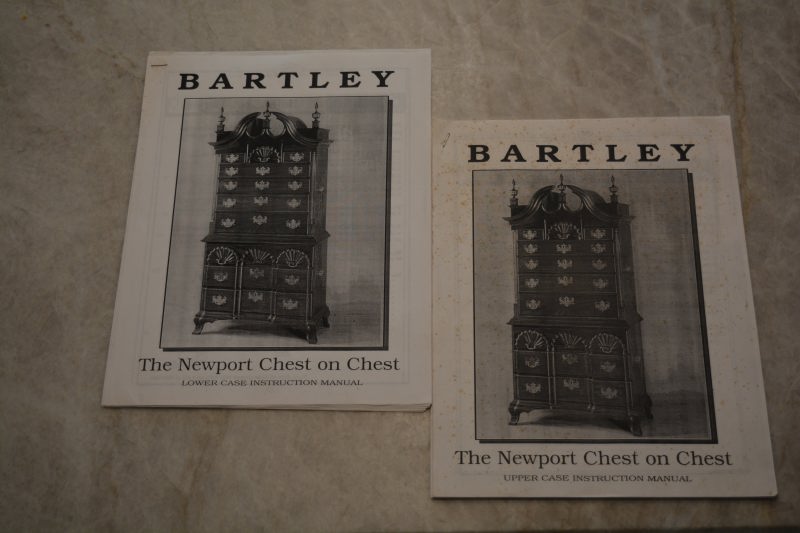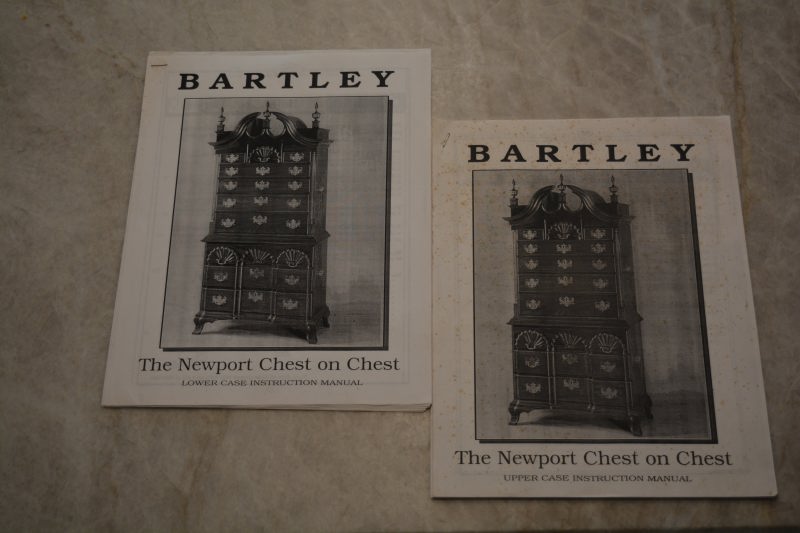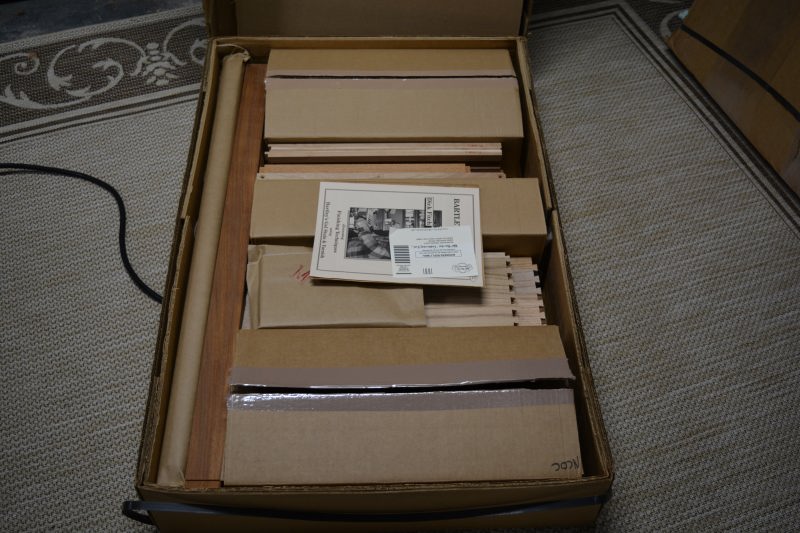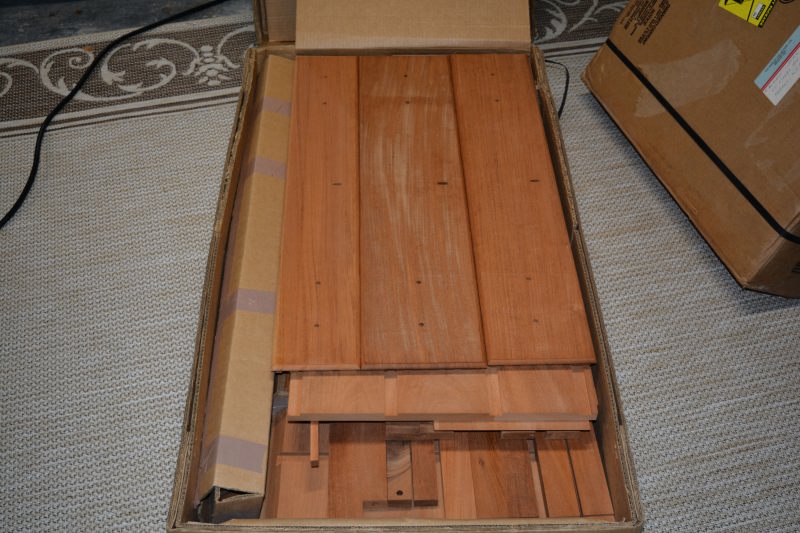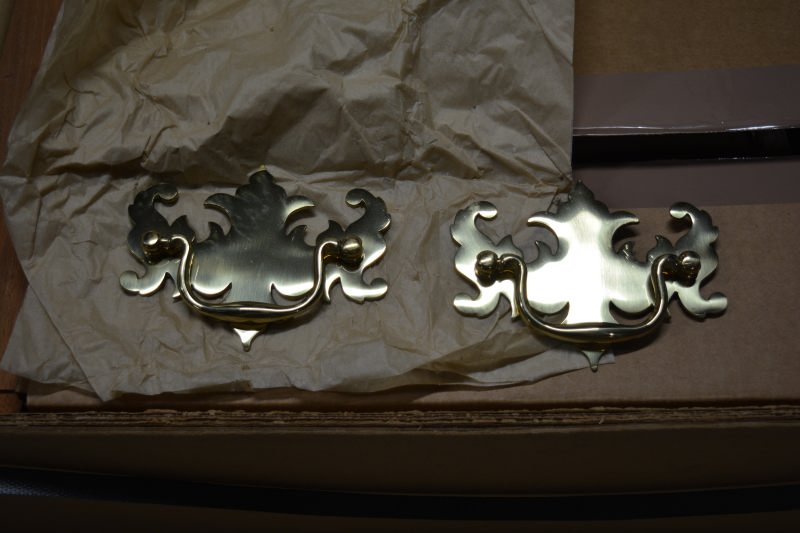 Last edited: