Today I have just poured pewter on the rifle end. This is a blackpowder rifle-- a half-stock built for a left handed shooter. I am right handed so its always a challenge as I go thru the steps of building the rifle for the other side.
The curly stock was a mistake another builder made and gave up after his "fateful error" happened. The nose cap was done incorrectly and he just gave it to me and wished me the best. If there is interest, I will show the stock further but for now I am going to show the muzzle cap/entry point with poured pewter.
This is the biggest cavity I have ever tried to do but again, its a mistaken stock being used. In the end I might have to sell it for the price of parts to some lefty.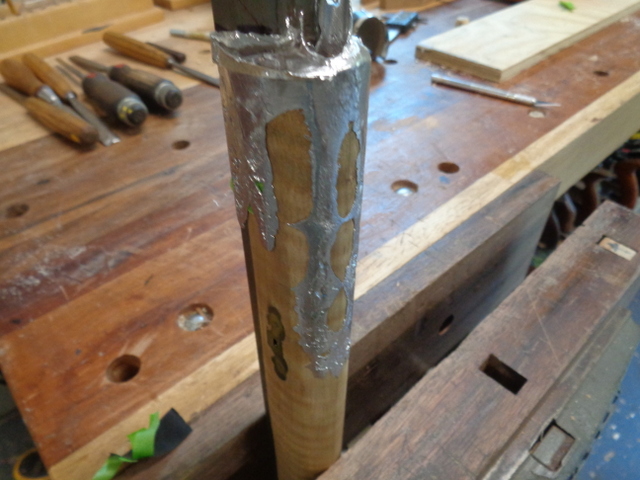 How it looks minutes after the pour is cooled. Lots of file work to be done.
The end of the rifle stock is covered with cardboard to make a rough mold for the pewter to pour from top to bottom but not leak in to the ramrod hole or down thru any openings. Mind you its very hot when you pour.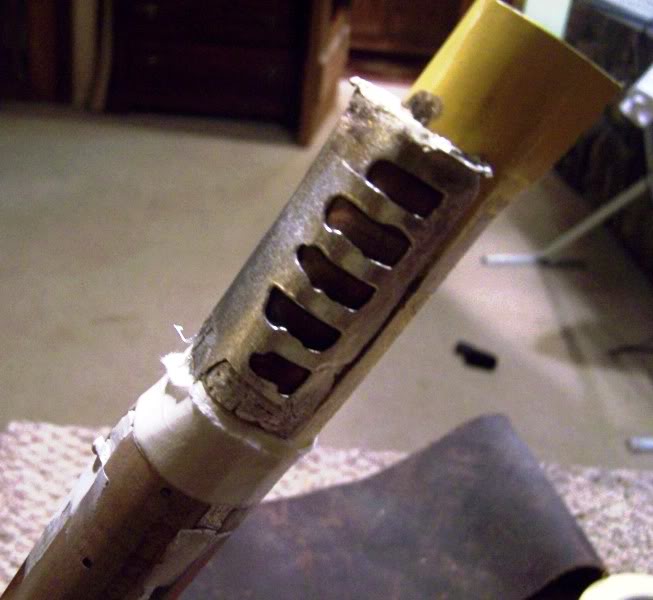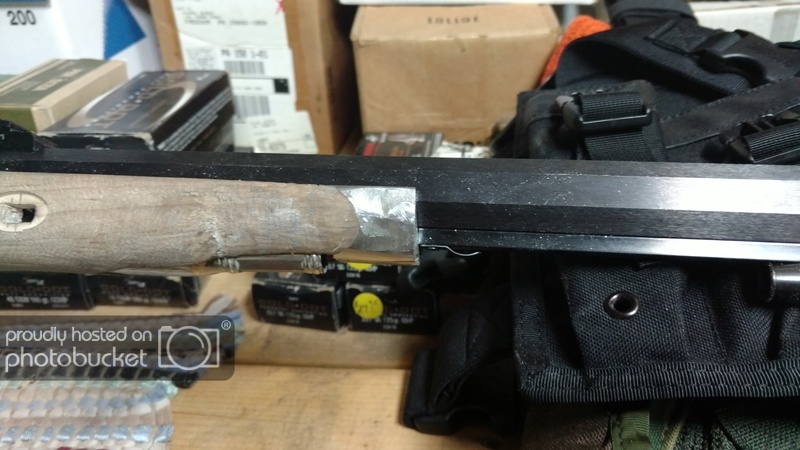 The shaping work is done with files. Pewter will really shine when polished and I tend to like a more satin sheen so I add some plumber's babbit to the cook to dull it a little. If the person that will own it will use it to hunt, the dull finish is a wise choice. If its a paper buster or wall hanger, the shine works.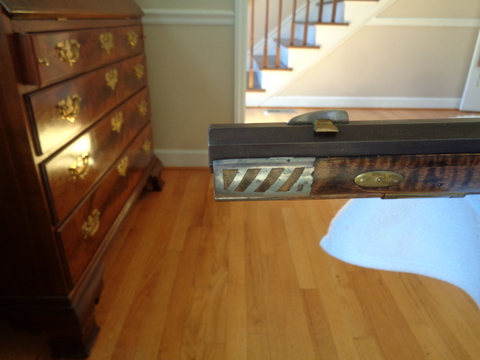 Here is the nose of a longrifle with angled chevrons.
Right side of the muzzle.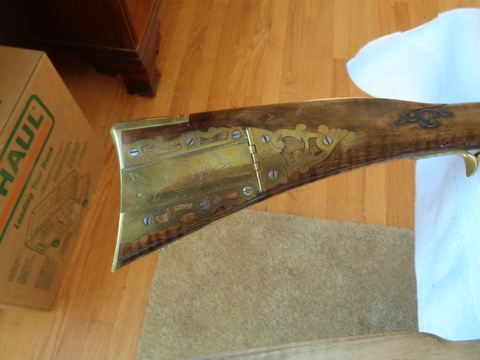 This is a "pierced patchbox" with a domed lid. Lots of time cutting this out of a door kick. Then to the install.
Will post more as time goes on today or tomorrow.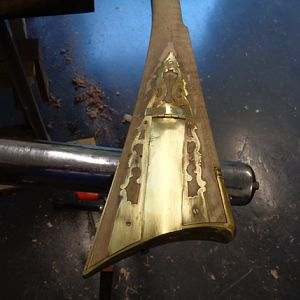 Here is a shot of the patchbox on the left hander. This is such a "hodge podge" of ideas and design I don't know where to stop really. Once the nose cap is done, I'll do some carving on the cheek side.
Well here what was under the pour. I have some bubbles to fix as you can see. Why? One of 2 things can create this surface: pewter too hot or not enough graphite to help the flow. In my case I poured without using the graphite powder and now I have some work to do.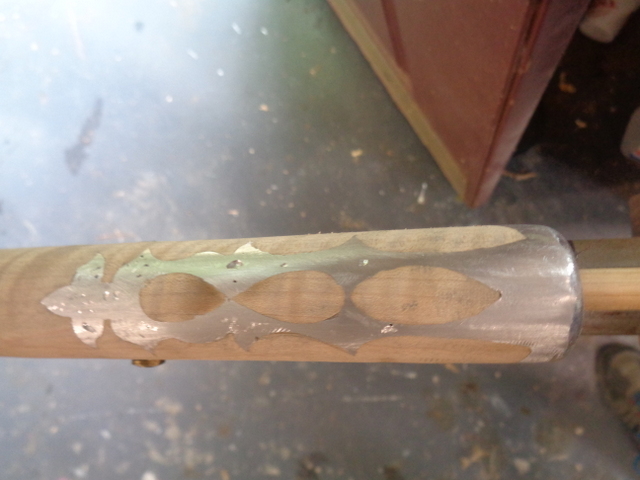 Oh well you can get em' all the time. I'll post some repair shots when I get this right.
Last edited: