From a large tree blown over in a storm on a farmstead in Farmville I, along with others harvested some bowl blanks. Emaliano Achaval from Maui gave me some materials that he brought with him to the 2019 AAW in Raleigh and said make pewas and send him pictures. Thought I'd share the photos with you. Photo 1 is my first attempt to inlay handcut pewas in pecan. Lots of mistakes in that process. Two major ones: 1) don't expect perfections on your first attempt, and 2) don't make your first attempt be inlaying pecan. I spent a lot of time (re)sharpening 2 Cherries bench chisels.
Pretty bad, yes?
Also, mistake #3, if you look closely just above and right of the second from bottom pewa, you'll see a piece of metal. Theres another one about 180 degrees on the other side. The metal does not show on the inside of the bowl and did not show until I got it turned down to this O.D. In fact one of the metal pieces showed itself like some one jammed a chisel into the wood on an angle and it was covered by the peeled up shaving. Strange.
Being disgusted with my first effort, I turned the companion blank (same bark inclusion across the bottom). I may be a bit better with a router than a chisel. No steel was found in bowl 2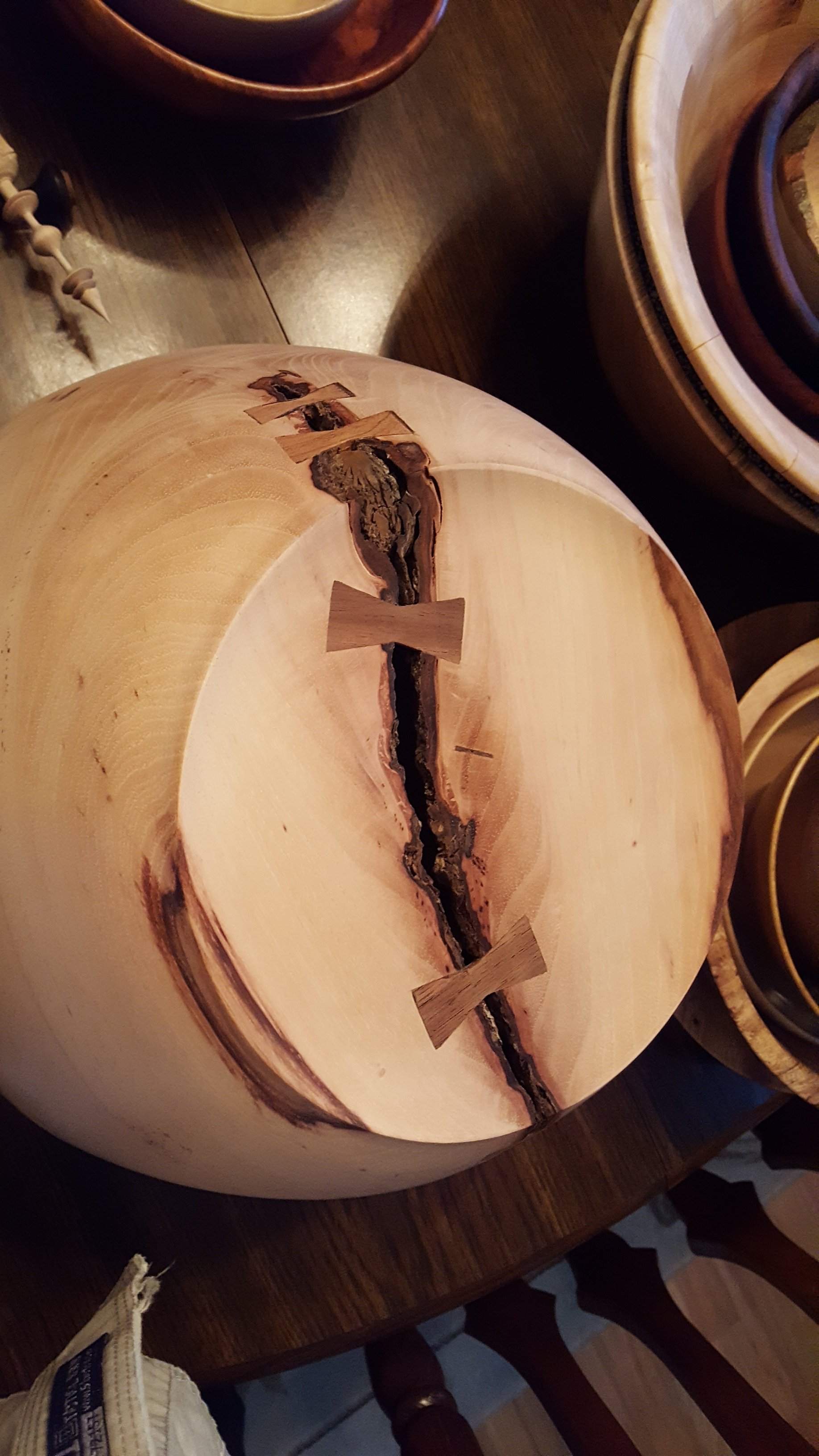 Both need a finish coat of something yet to be decided on.
In the meantime, I need an art sale. If only I were an artist.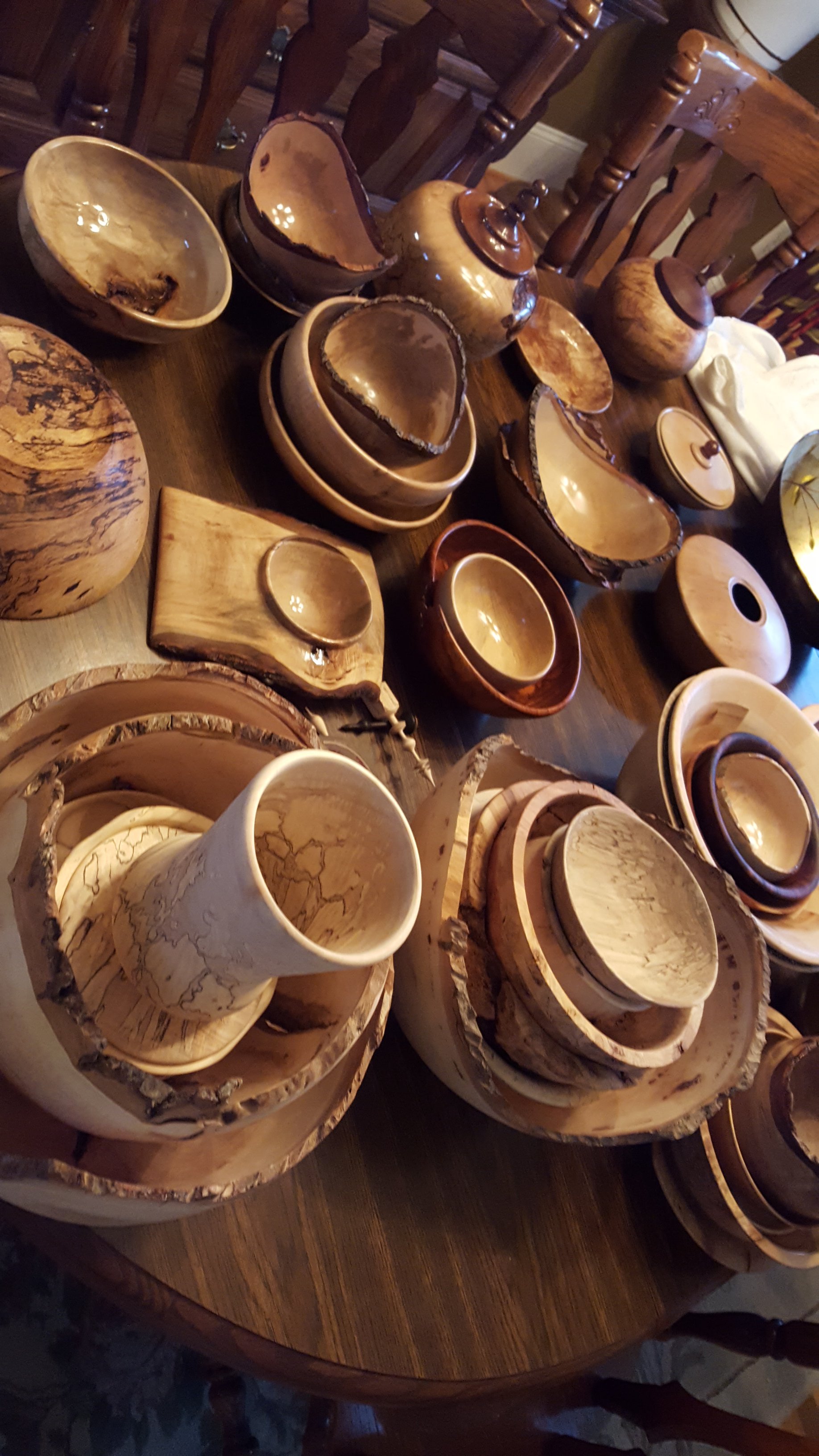 Last edited: