Board of Directors, Events Director
Neal
Staff member
Corporate Member
I've been working as time allows on a new computer desk to use when I work from home. I picked up some 4/4 hard maple from GPS Hardwood in Kernersville a few months ago. I selected the best faces for the table top, about 4' wide & 22" deep, then glued wood up to become the legs. Next came milling the pieces to size.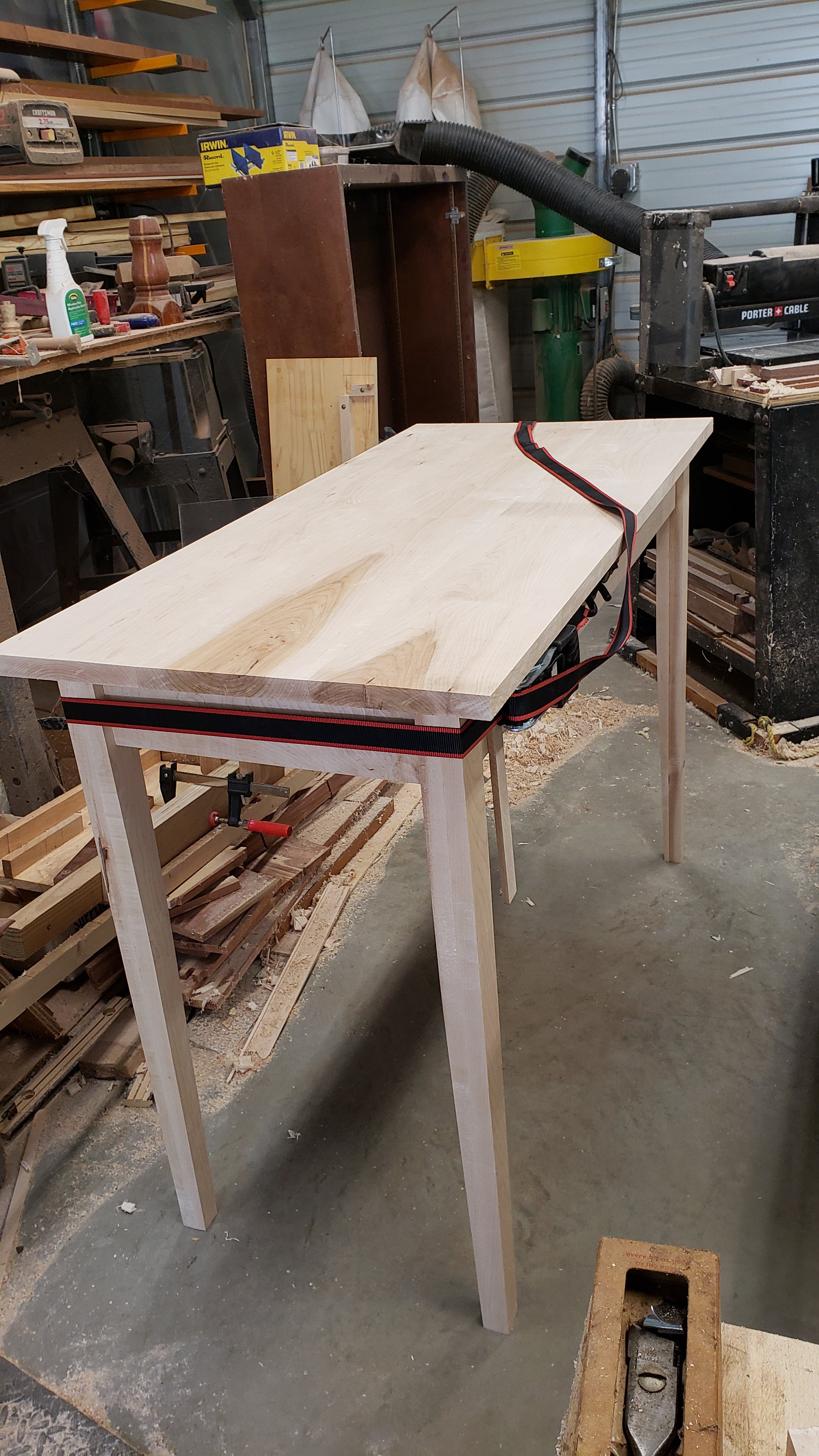 Here the apron & legs are dry fit and held in place with a ratchet strap. I made a jig for cutting the tapers on the insides of the legs.
I found some 8/4 cherry to make a banding strip around the top to give it the appearance if being much thicker than it is. The cherry is glued and secured with dowels.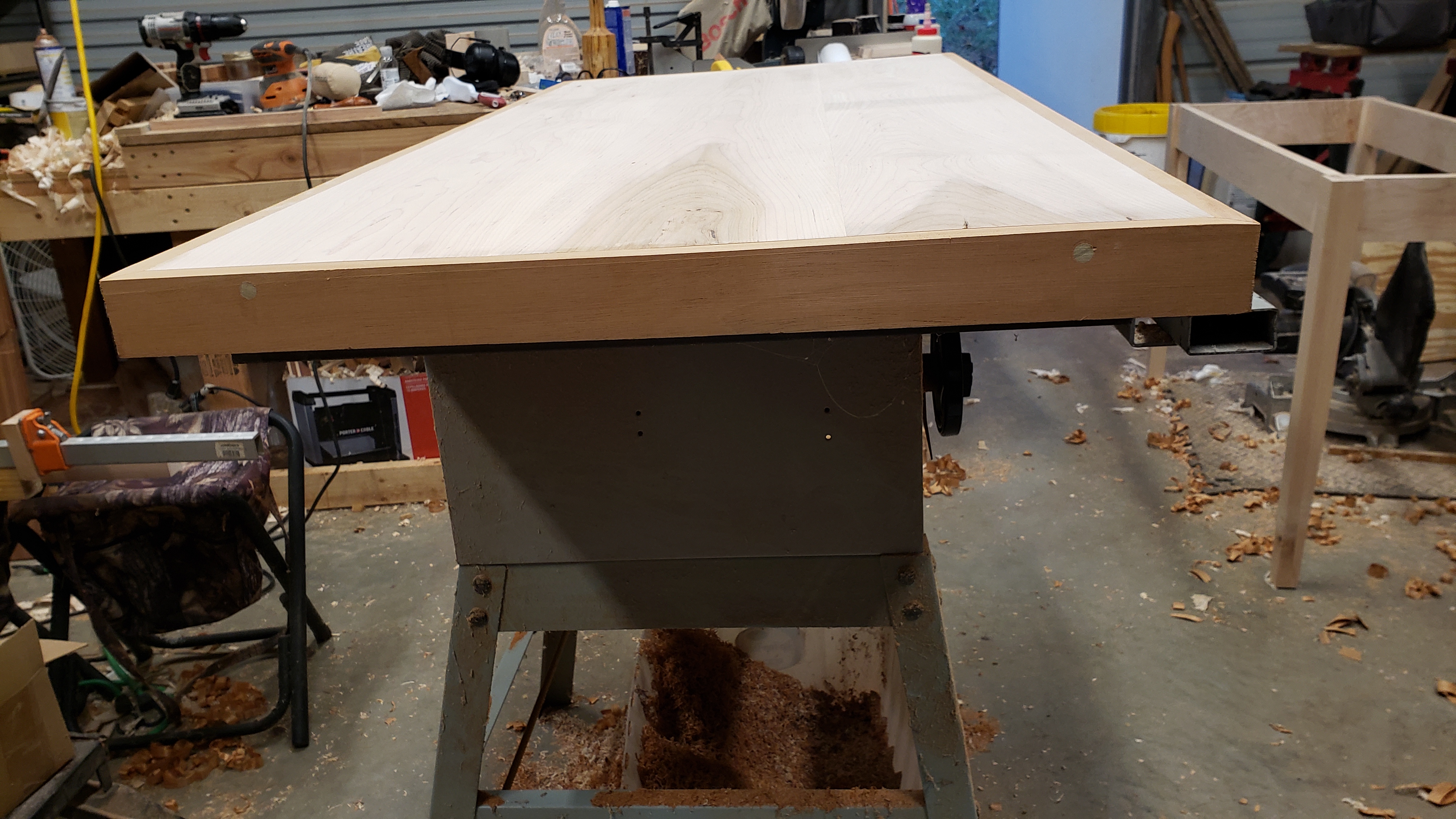 The used mortise/tenon joinery for the legs & aprons.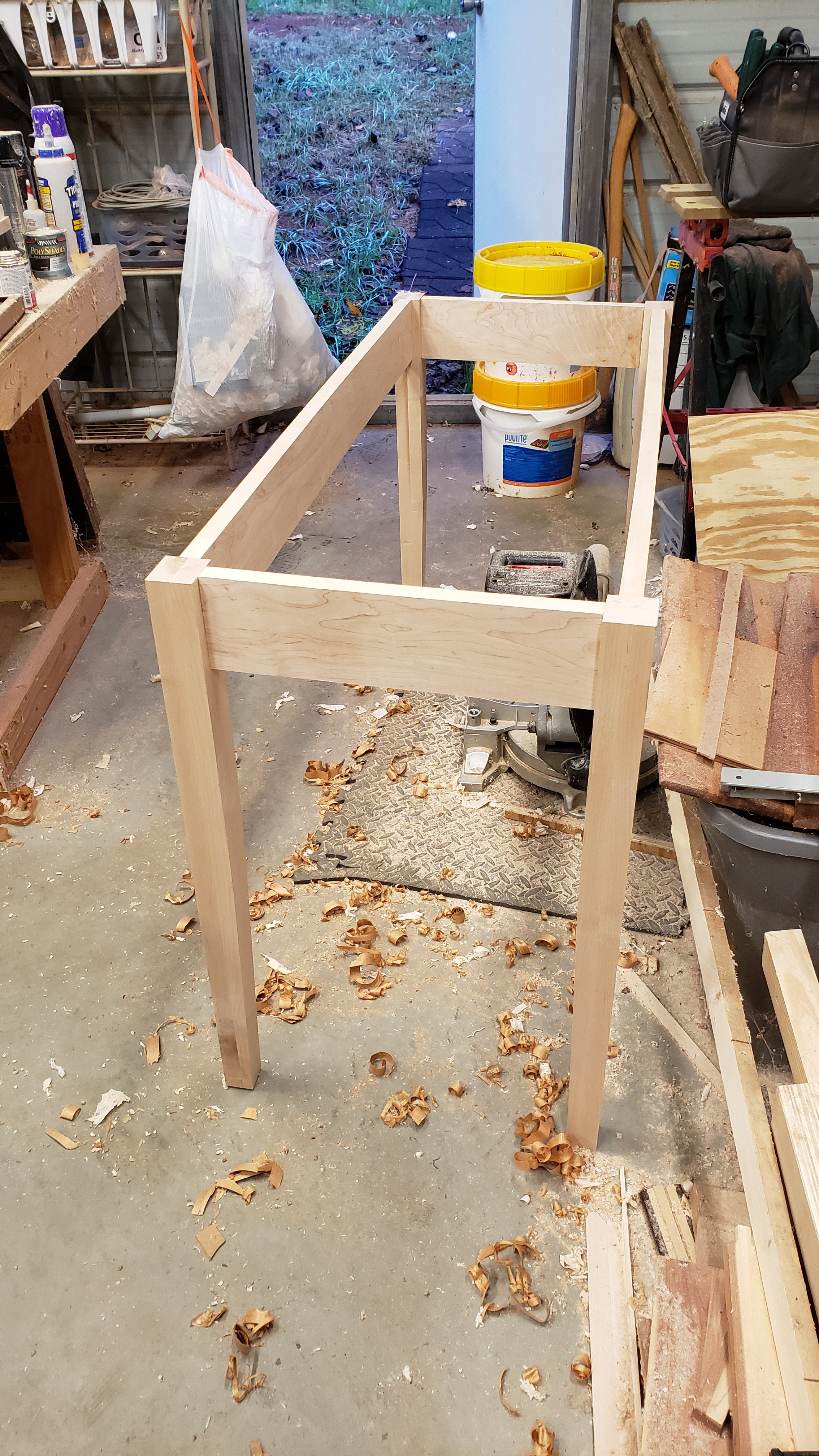 Attaching the table top to the base, I made some buttons, routed some mortises into the aprons, and secured with cabinet screws.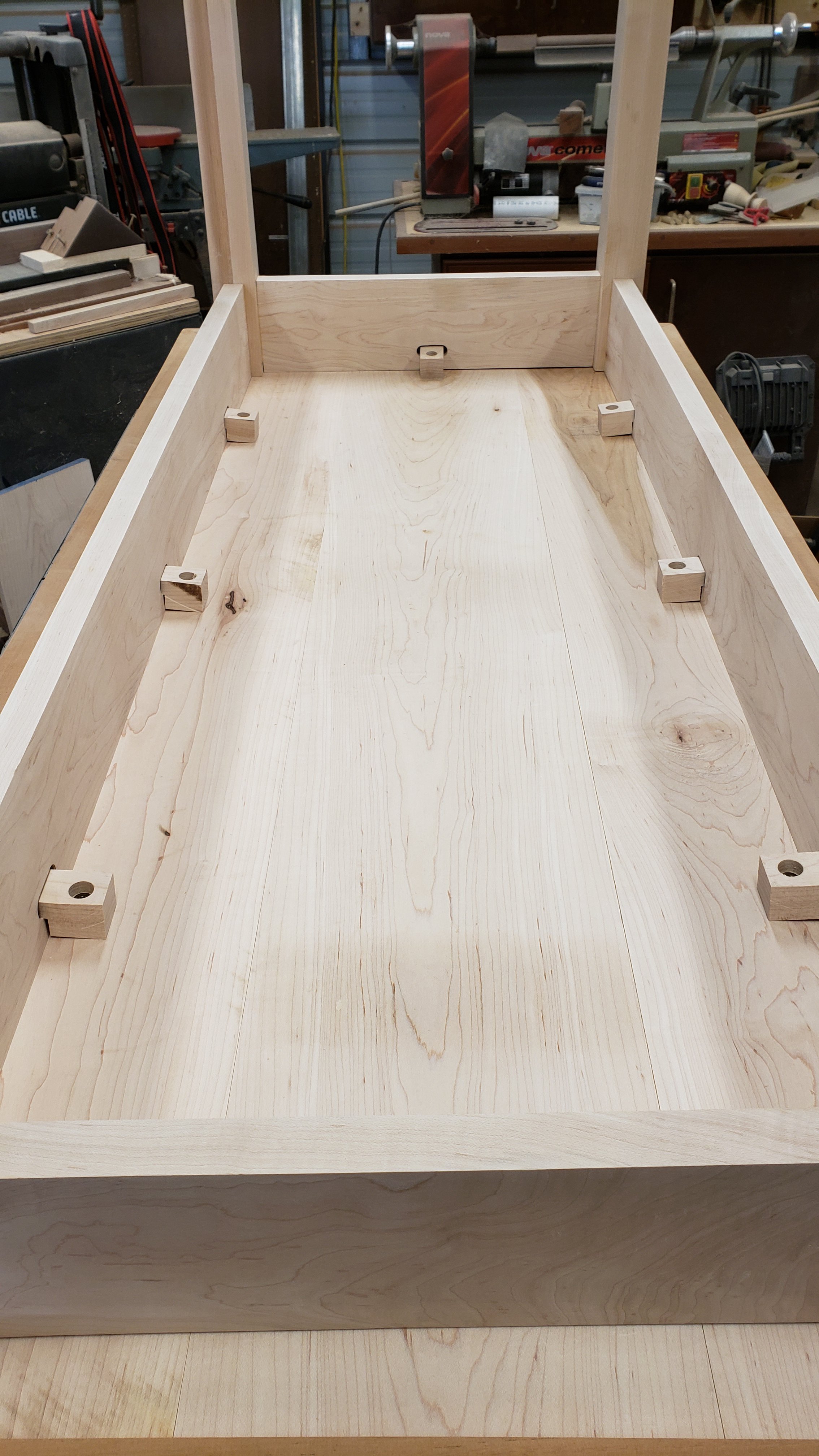 I have used hand planes & card scrapers to smooth the top down.
Next up is the finishing. I plan to use clear shellac to seal, then a clear coating with General Finishes (can't remember the exact product at the moment).