Today the New Bern area group visited the shops of members Don Sargent and Richo B. Don demonstrated his new 3D printer and some of the fabulous items that can be made for use in the shop and around the house. I (Richo B) showed off some of the items I've made for my shop during the past five years and gave a demonstration of the puzzle cabinet that I've been making this year. This is a sequential order cabinet which stores my many 3D puzzles. Once this is completed I'll do a larger thread on it.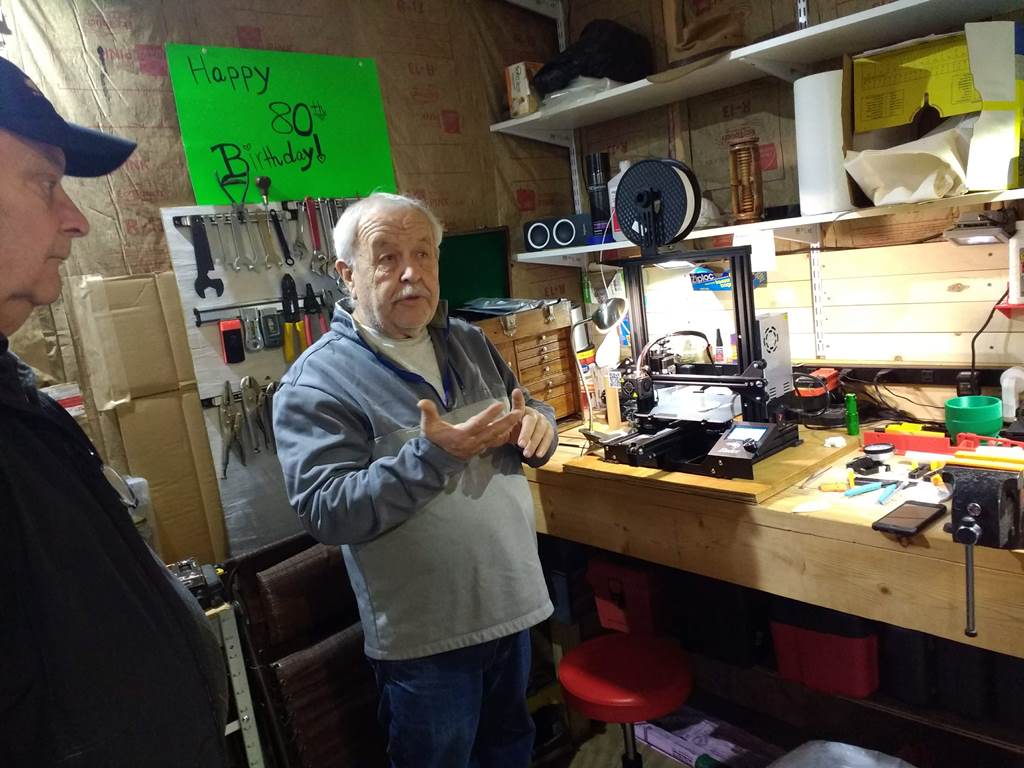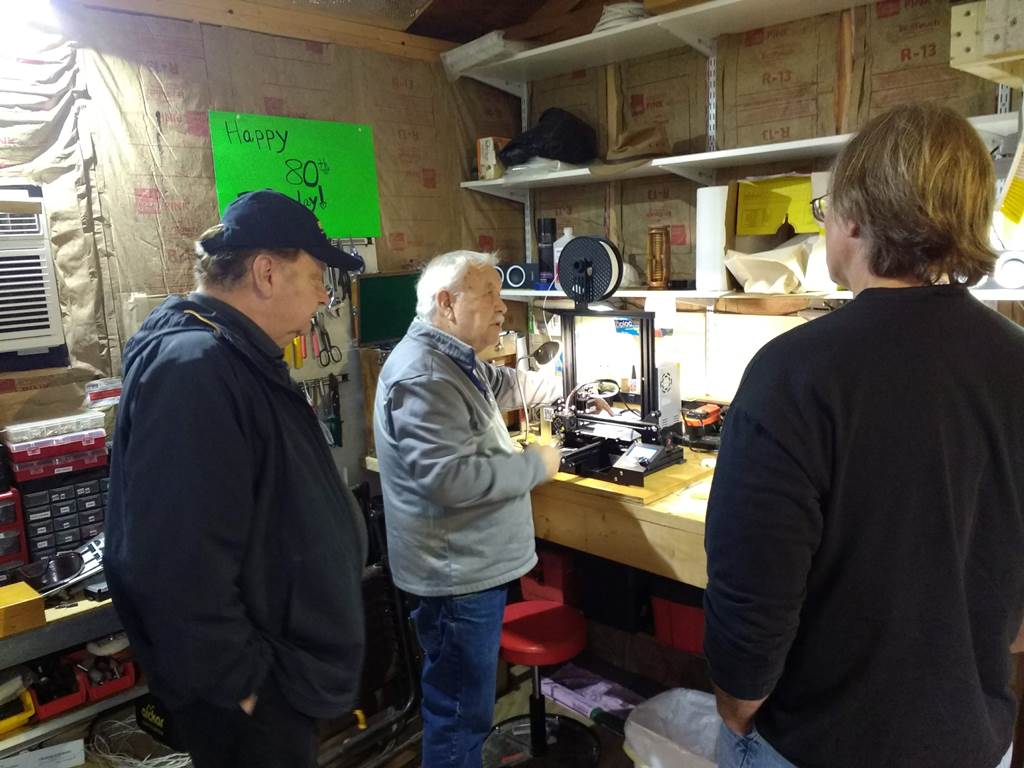 Don talked about parameters of the printer and websites where you can get files of objects made by people all around the world that can be downloaded and put onto the printer.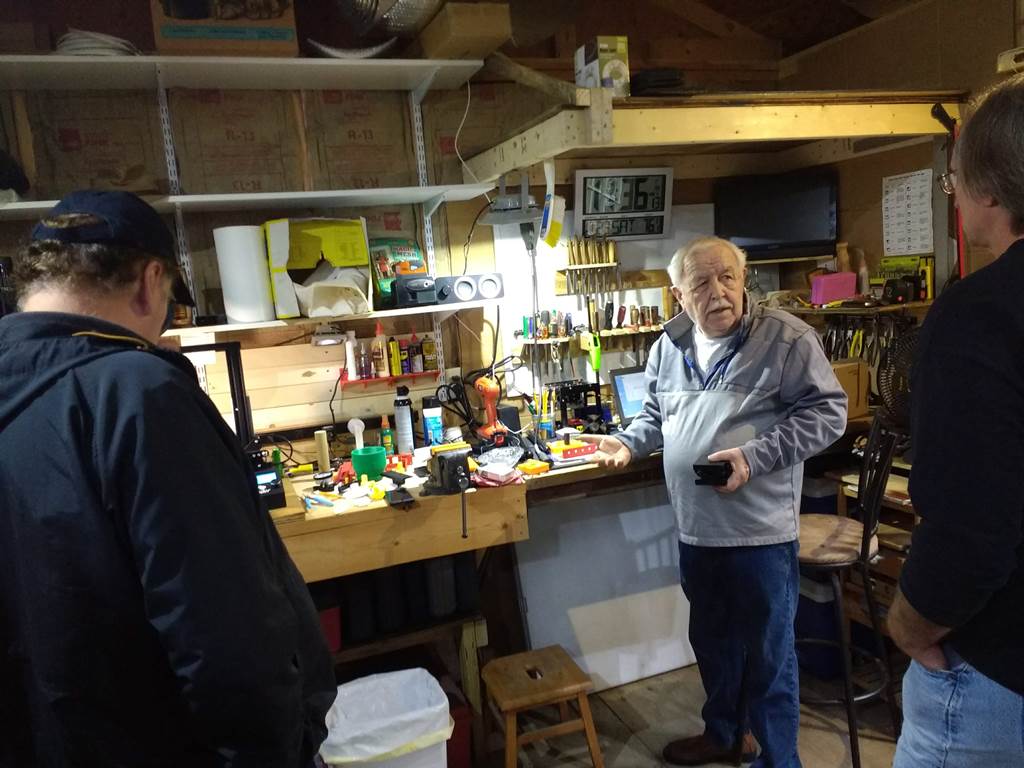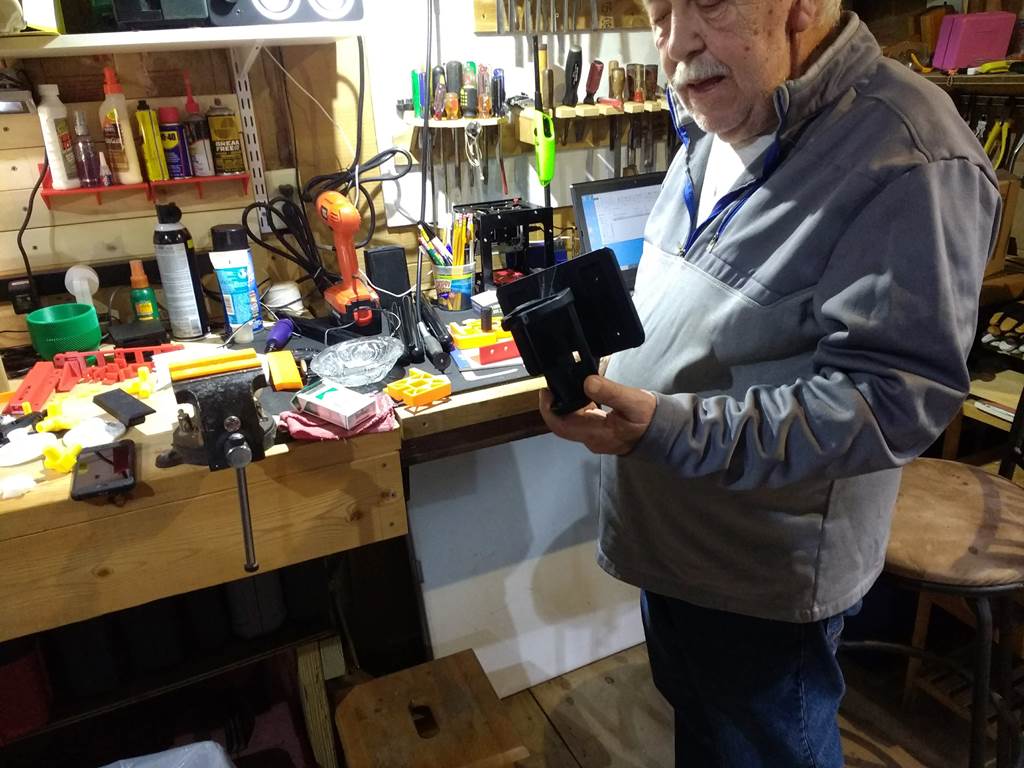 One of the items that he found on-line and printed was a mount that holds his specific model of Dremmel and can be clamped to a table or other surface.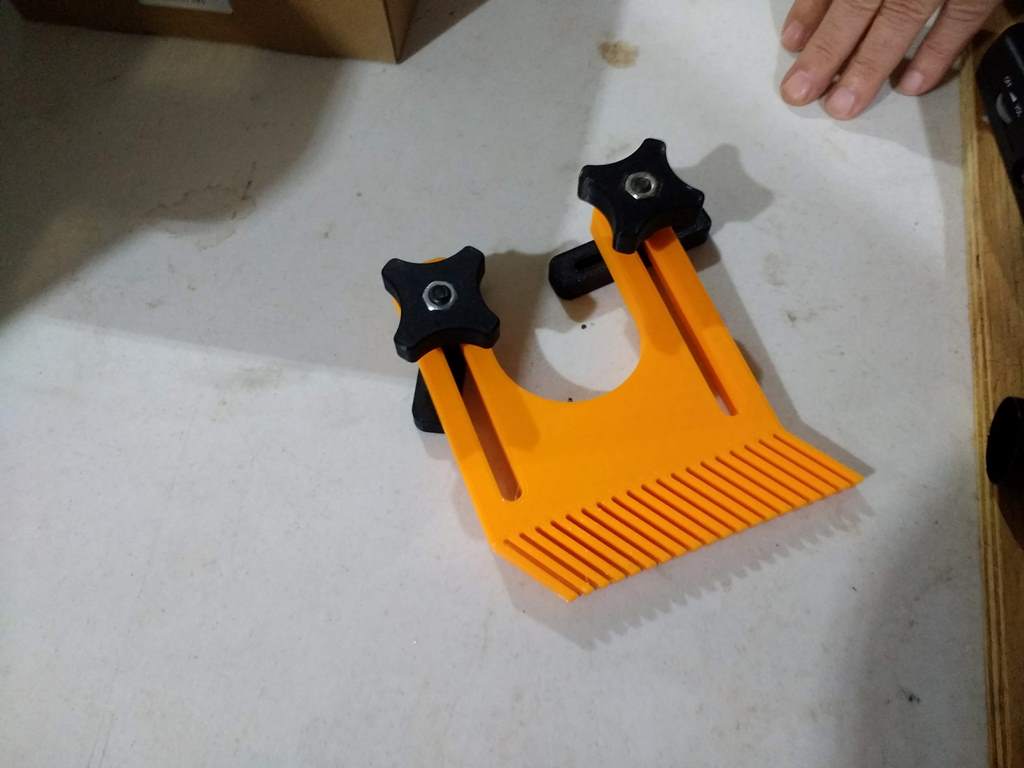 Featherboard for his table saw. Only the threaded metal inserts were not made with the printer. There are many folks out there who have made all sizes and kinds of knobs.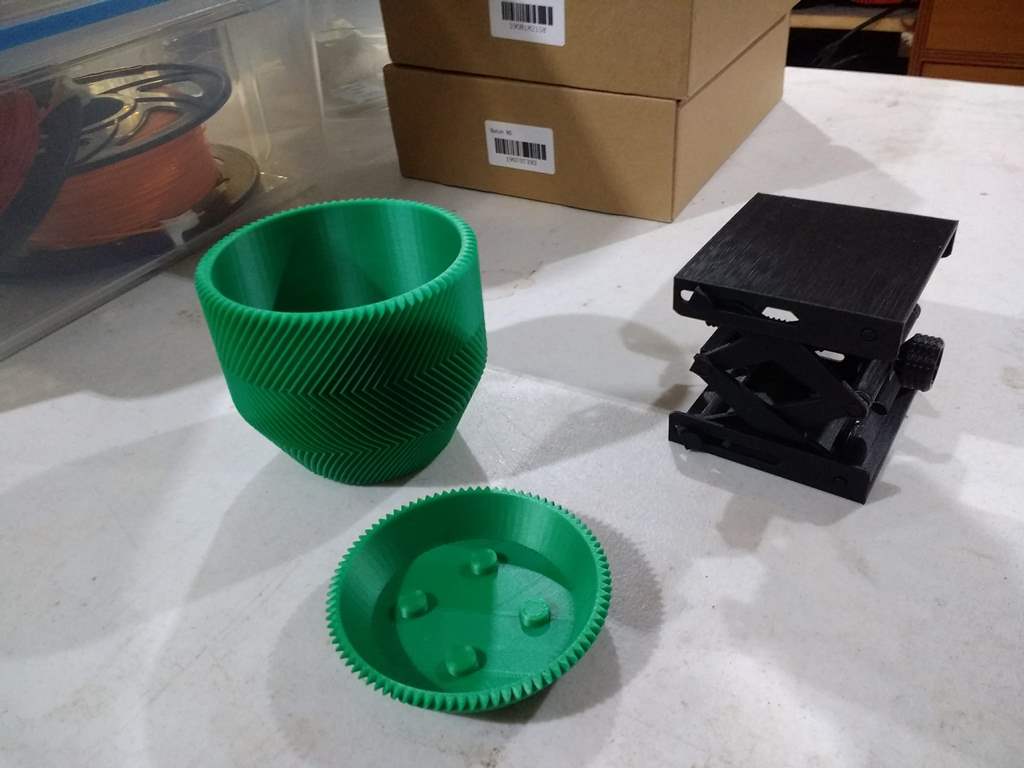 Two of the most interesting items were the flower pot and scissor lift. The scissor lift is made in one printing (not multiple and pieced together), it can be adjusted from flat to raised and can support 20 pounds. Amazing.
If you have any questions about 3D printing you can contact Don via his forum name of snack31.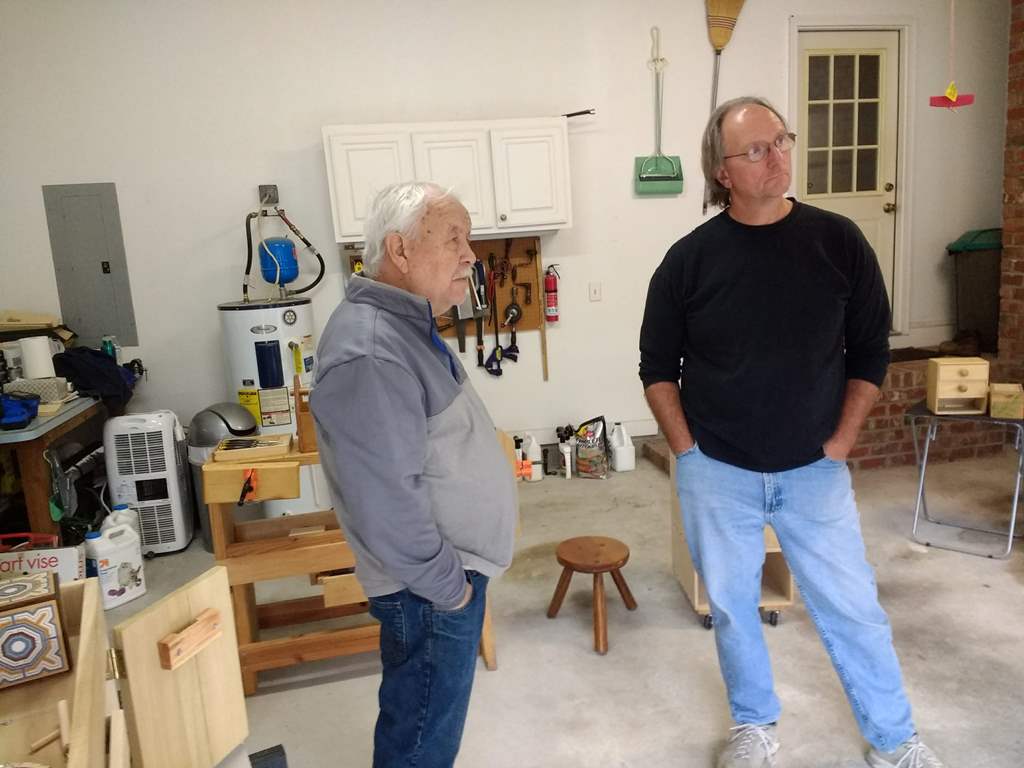 Tour of Richo B's shop. You can see my puzzle cabinet with one of the puzzle boxes in the lower left corner.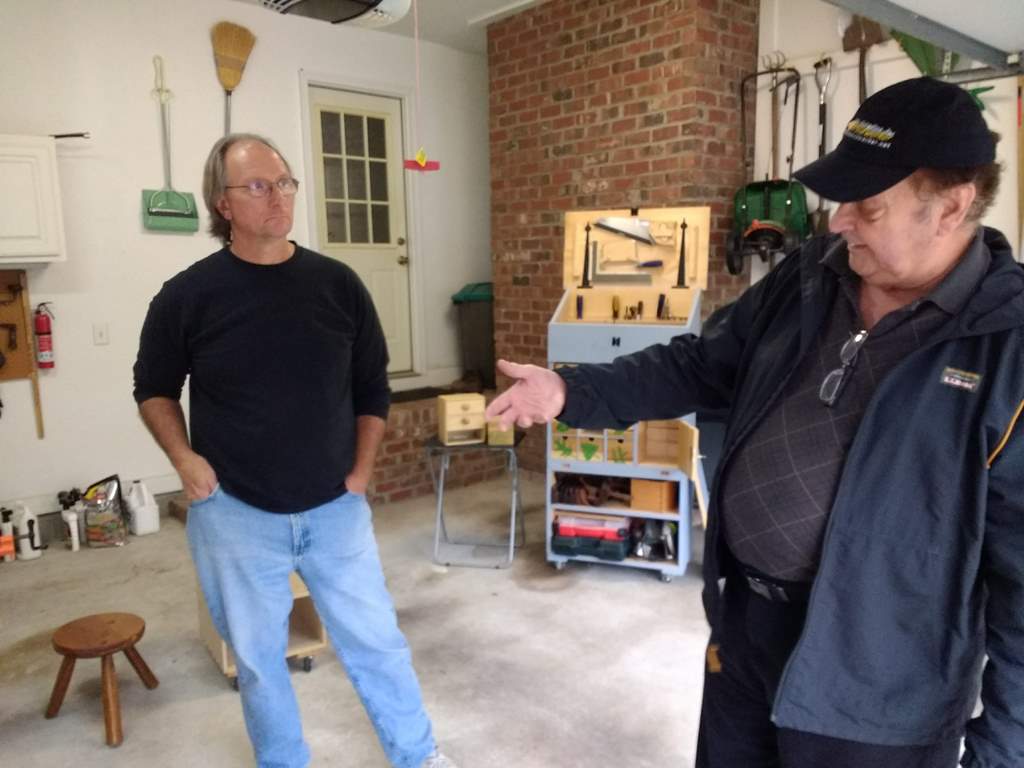 This is just a two car garage. Both cars were pulled out for the shop tour. Usually I do my work on the side where my car resides with my wife's car in the garage. Everything can be stored against the walls or inside the house so both cars can be stored in the garage if necessary.
Due to little space at either shop we didn't advertise this on the forum, but instead invited the local group of forum members and some others we know are on the forum and in the area. If you are in the New Bern area (Craven, Jones, Pamlico, Carteret, Pitt, Beaufort) and would like to be included in planning some of the events we do that are usually advertised on the forum please message me at Richo B.
Last edited: