My wife belongs to a small Mah Jongg Club and she asked me to make a small box for their upcoming meeting. They do a gift swap twice a year and she wanted something that was Mah Jong themed.
I had some scraps of curly zebra wood and some purple heart. It's approximately 5" square and is lined with purple heart and has an MJ tile inlaid in the top. I was pretty happy with some cheapo stop hinges I found on Amazon. They cost ~$14.00 for a 12 pair package w/screws. They were very easy to install w/a 6mm straight router bit.
(
Alamic Mini Hinges for Wood Box Jewelry Box 90 Degree Golden Box Hinge Jewelry Box Hinge with Screws - 12 Pack - - Amazon.com
)
I sanded to 400 grit and finished with a couple of coats of Odies Dark Oil.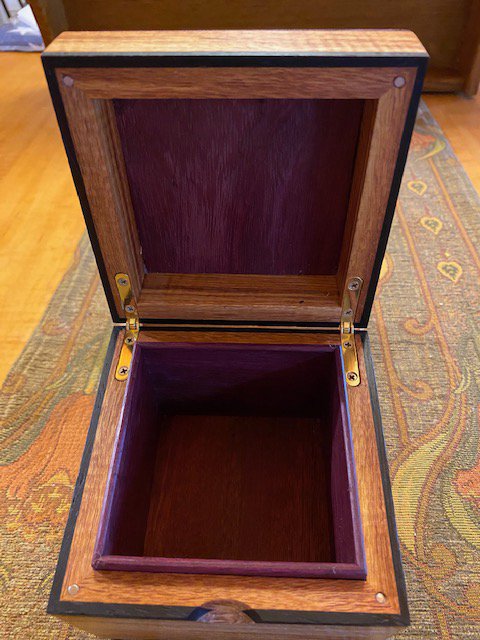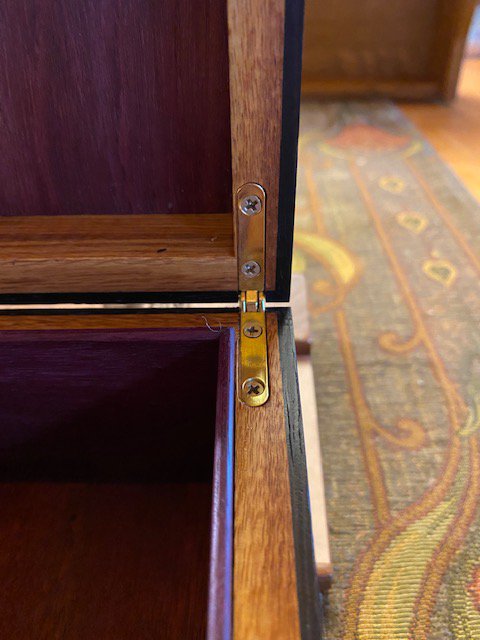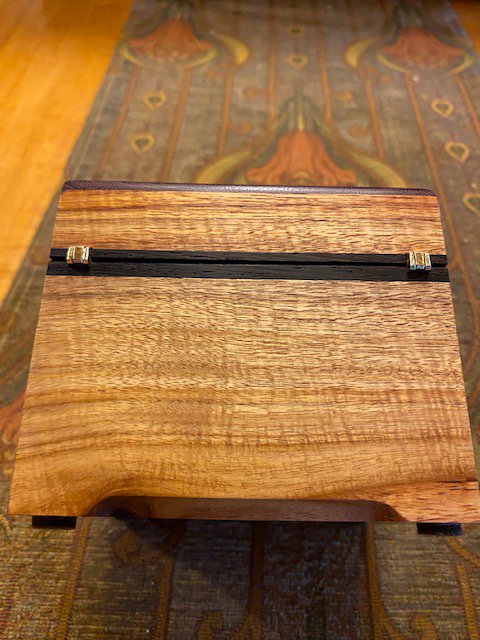 Last edited: