Hi , all! I'm a hobbyist woodworker in the early learning stage. Over the years I've made some utility items such a a desk, a garage shelving unit, washer/dryer risers, etc. but now I'm aspiring to make things more appropriate to the living areas of the house. Everyone in the family who cooks now has an end grain cutting board. Sister in-law put hers on display but all the others are used regularly. Also doing small lathe work - bowls, pens, boxes, etc.
I joined to try to find homes for a couple vintage power tools and after interacting and reading through the threads decided to stick around. Looking forward to learning from the community.
Here's a few recent things I've made.
Here's a kitty condo. The cats are gracious enough to let us use it as a shoe bench, too.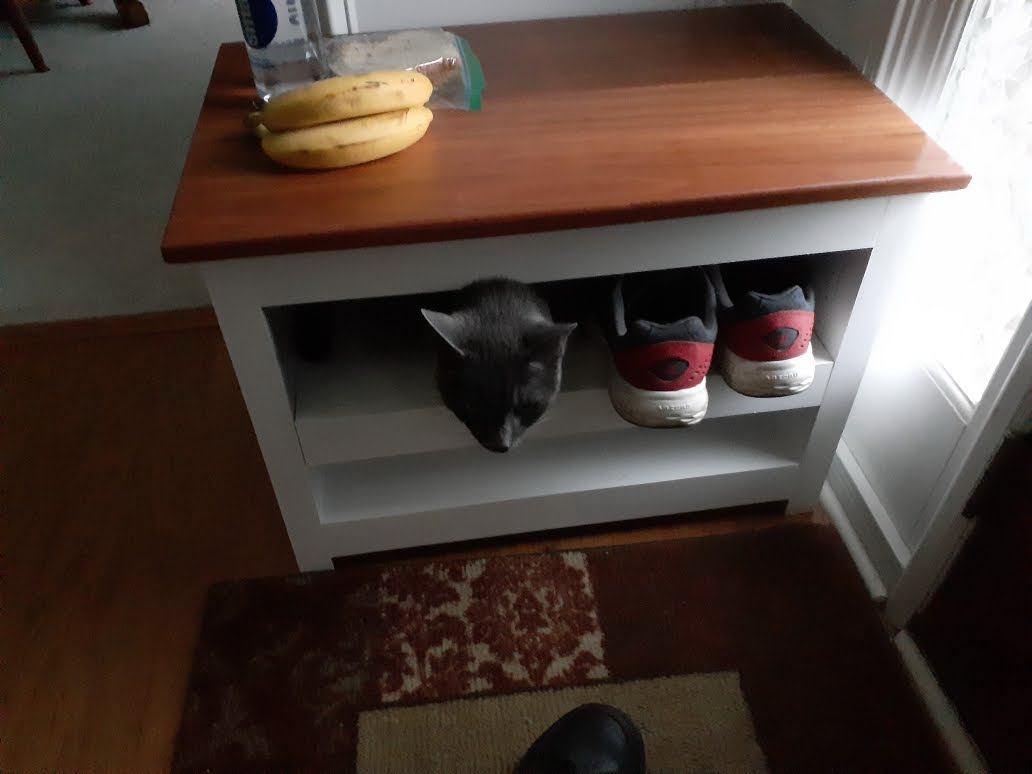 Cedar pencil box.
Rosewood bowl