Our house is 27 years old and the deck looked like it was 40. Over the past weeks I've just got through the demo and clean-up stage and now I can finally start putting it together.
Done so far:
Demoed old boards. Several were rotted, but I tried to save as many as possible to build a greenhouse for the wife later. I denailed and stacked them. The rest went to the dump.
Pulled 27 years growth of English Ivy out from under and around the deck. What a freakin' chore that was in this heat.
Dug up some tree roots that were under there. I thought they were too close to the house.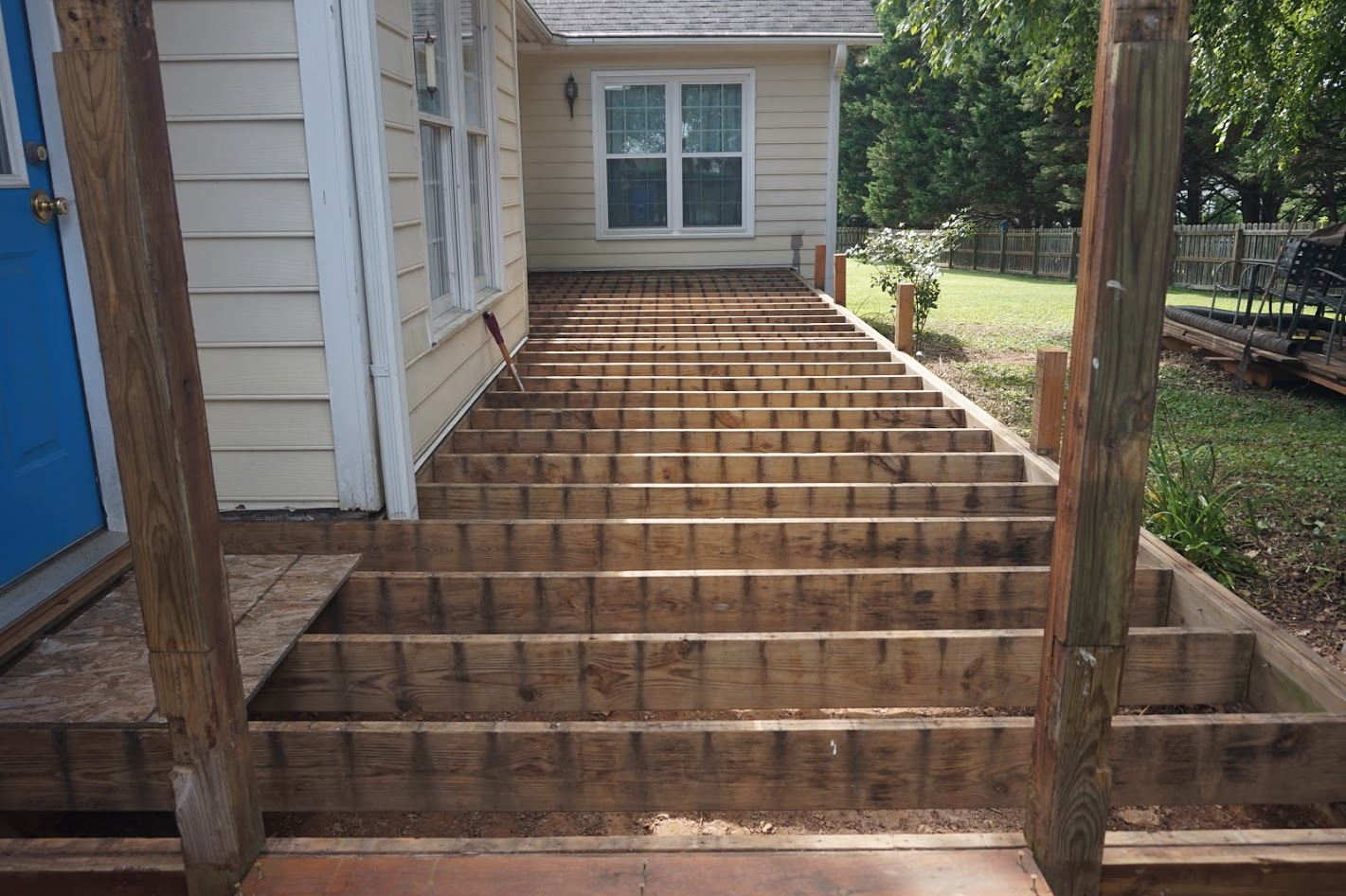 The joists were in great shape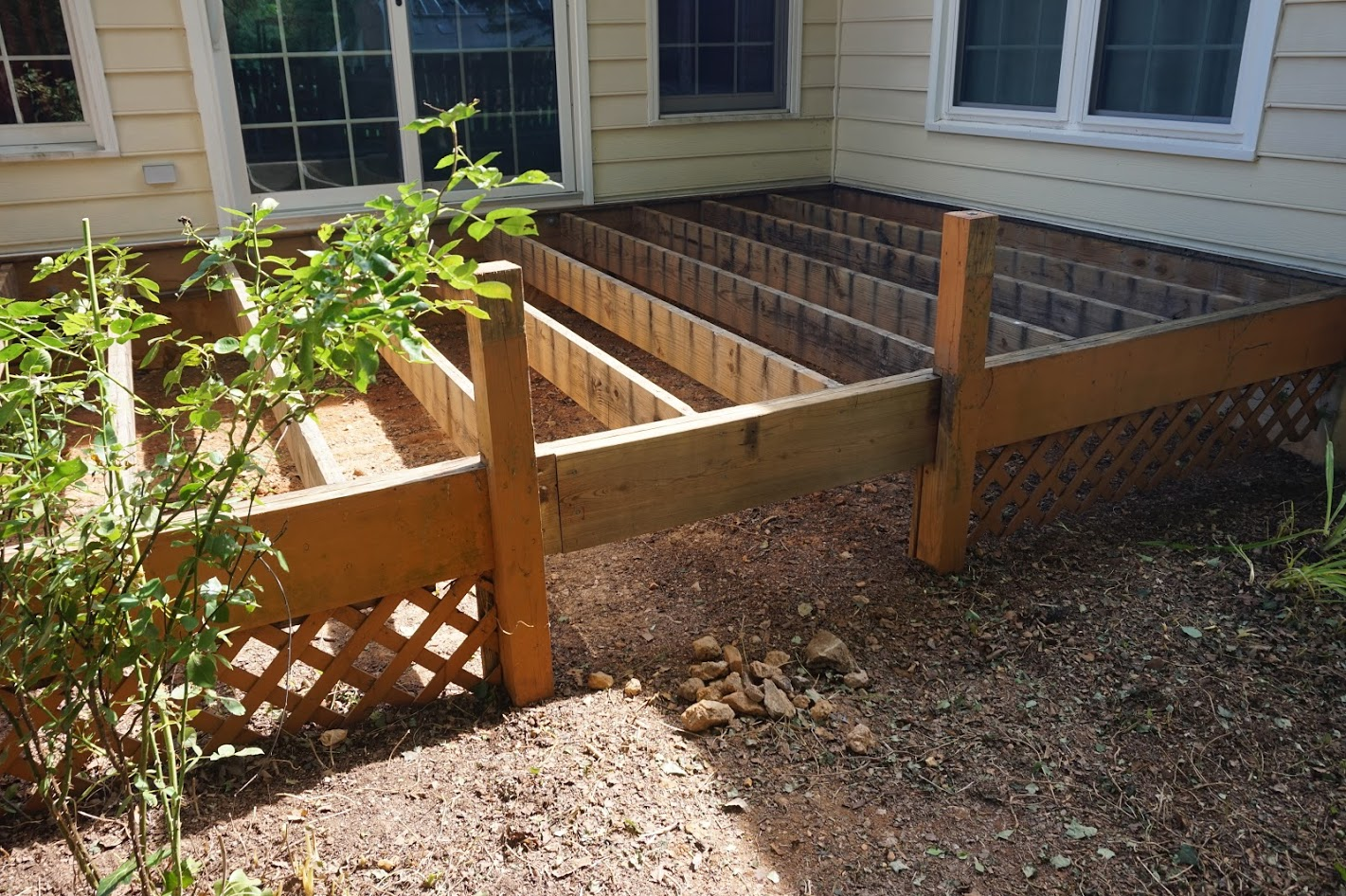 The steps go here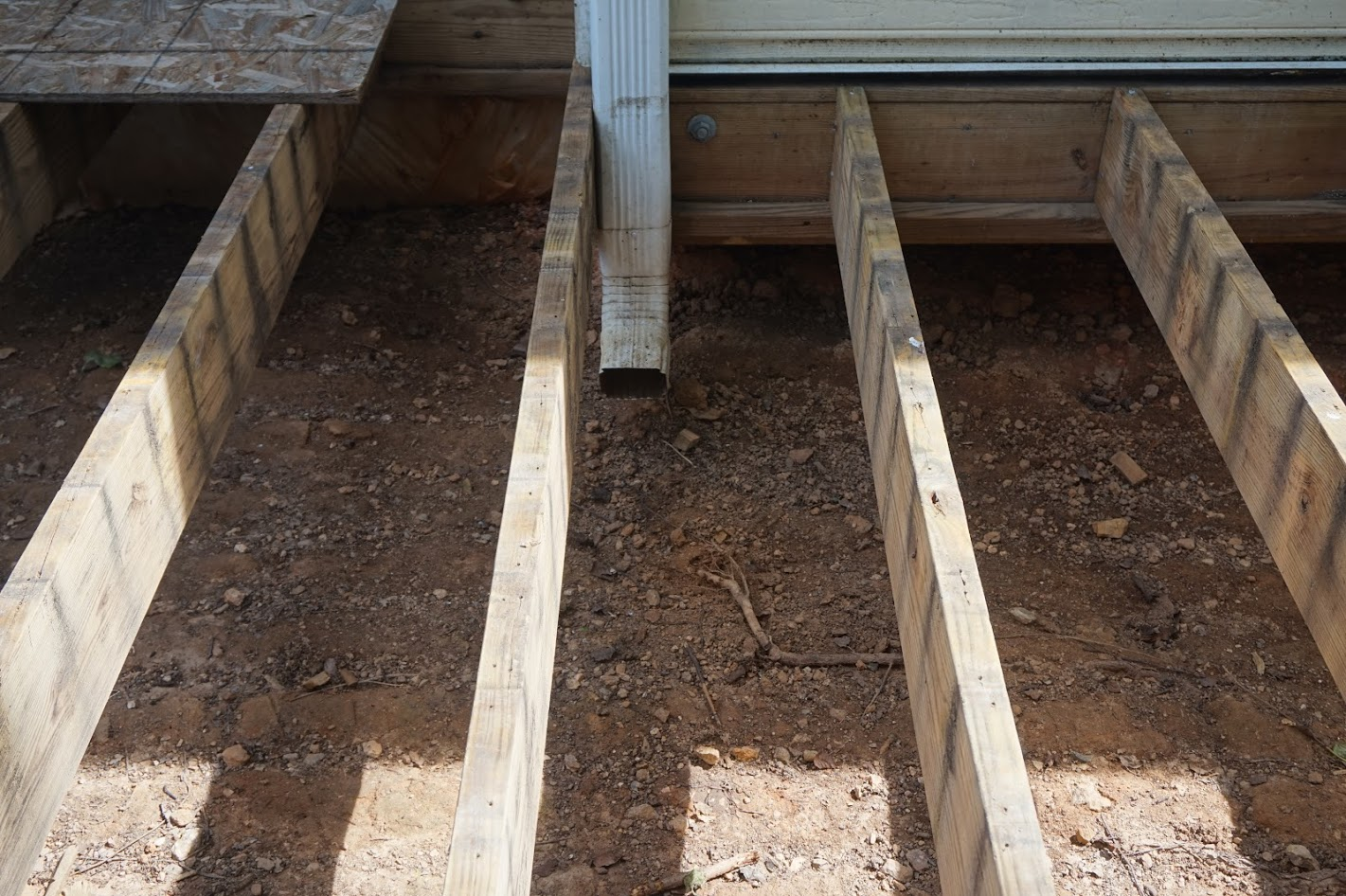 The offending downspout
The next steps are:
Lay down landscaper fabric to keep as much ivy as possible from growing under the deck.
Put an adapter on the downspout to route a tube out to beyond the deck. We had the gutters replaced some years back that replaced the old, narrow downspouts with the new, wider ones. Unbeknownst to me, they just disconnected the tubing and let the water run under the deck. They didn't even put a splash guard down! Idiots.
Build new steps up to the deck. The old ones were completely rotted.
Build a new landing that leads to the garage.
Paint all the exterior surfaces.
Put joist tape on top of all the joists.
After that I can finally get started laying down the Trex.
Safety first...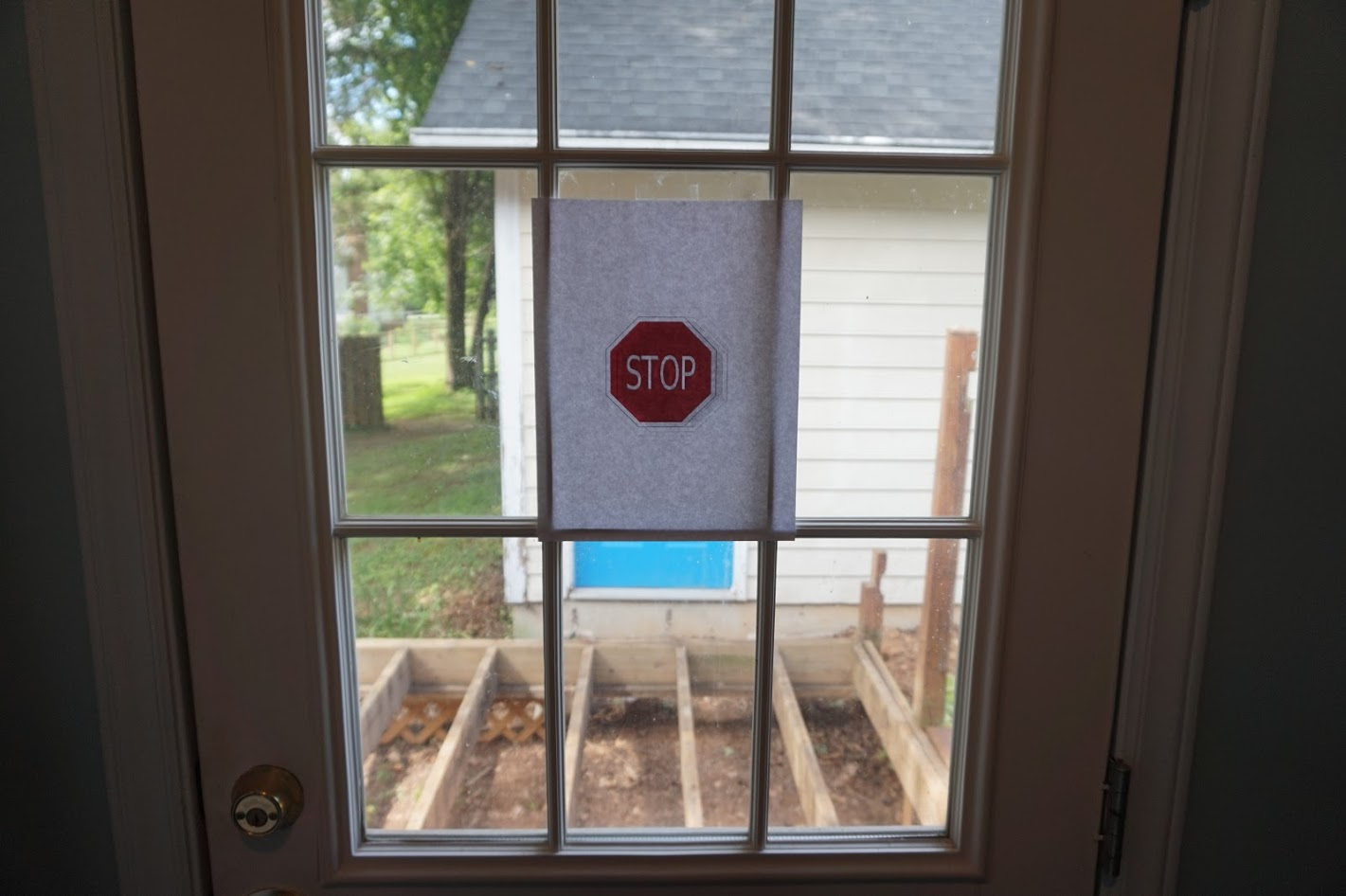 ...so we don't break a leg
Any insights, shortcuts, critiques or other comments welcome.!