Two questions for the folks here...
1) Do you know what this thing is?
2) Do you want it?
My father-in-law ran a production cabinet shop and I believe this was for drilling dowel holes, but that's just a guess. Whatever it is, I barely have room for my own equipment and can't fit it into my shop even if I wanted to use it. I'd rather see it go to someone who would use it than drop it off at the recycle center but either way, it is going somewhere in the next week or so. Pickup location would be University Area in Charlotte.
It uses 220 power and the cord needs replacing but it was working when he closed the shop. I can't vouch for it's operational status today though, and I have no way to test it but then it's free so even if all you want to do is salvage the motor it might be of interest.
In any case, I'm curious what it is, even if you don't want it so all guesses welcome!
Near as I can figure, operator pulls the long lever to hold the workpiece down using the cam, then steps on the pedal to bore the holes.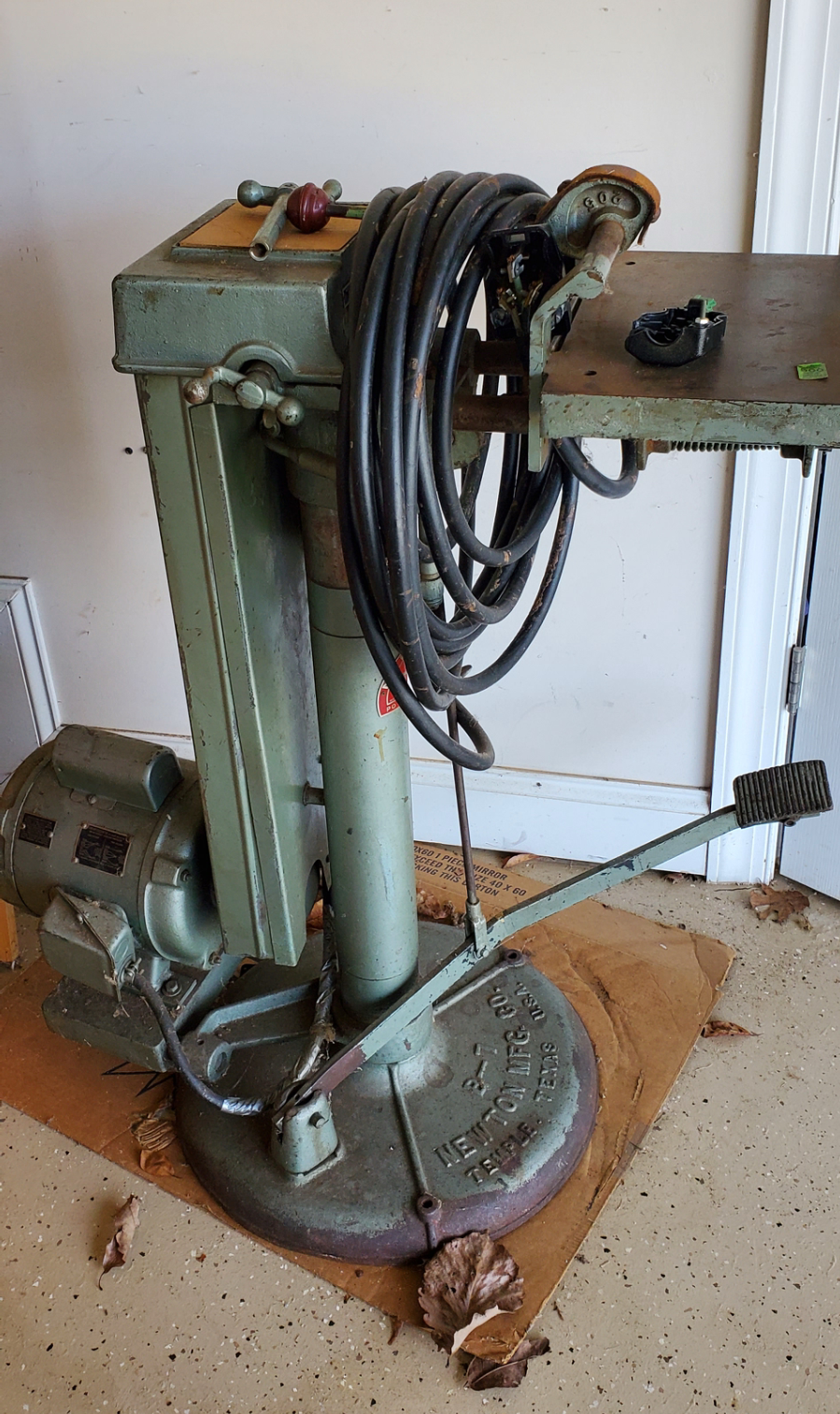 The business end of the tool appears to be a couple of boring tools adjustable either side of center.