Jeremy
Staff member
Corporate Member
I'm starting to take advantage of the empty wall space in the shop. I turned my workbench around so that the wall would be accessible by simply turning around. The large tool wall surface is drywall with a piece of OSB attached and painted white. The OSB was leftover from the shop floor.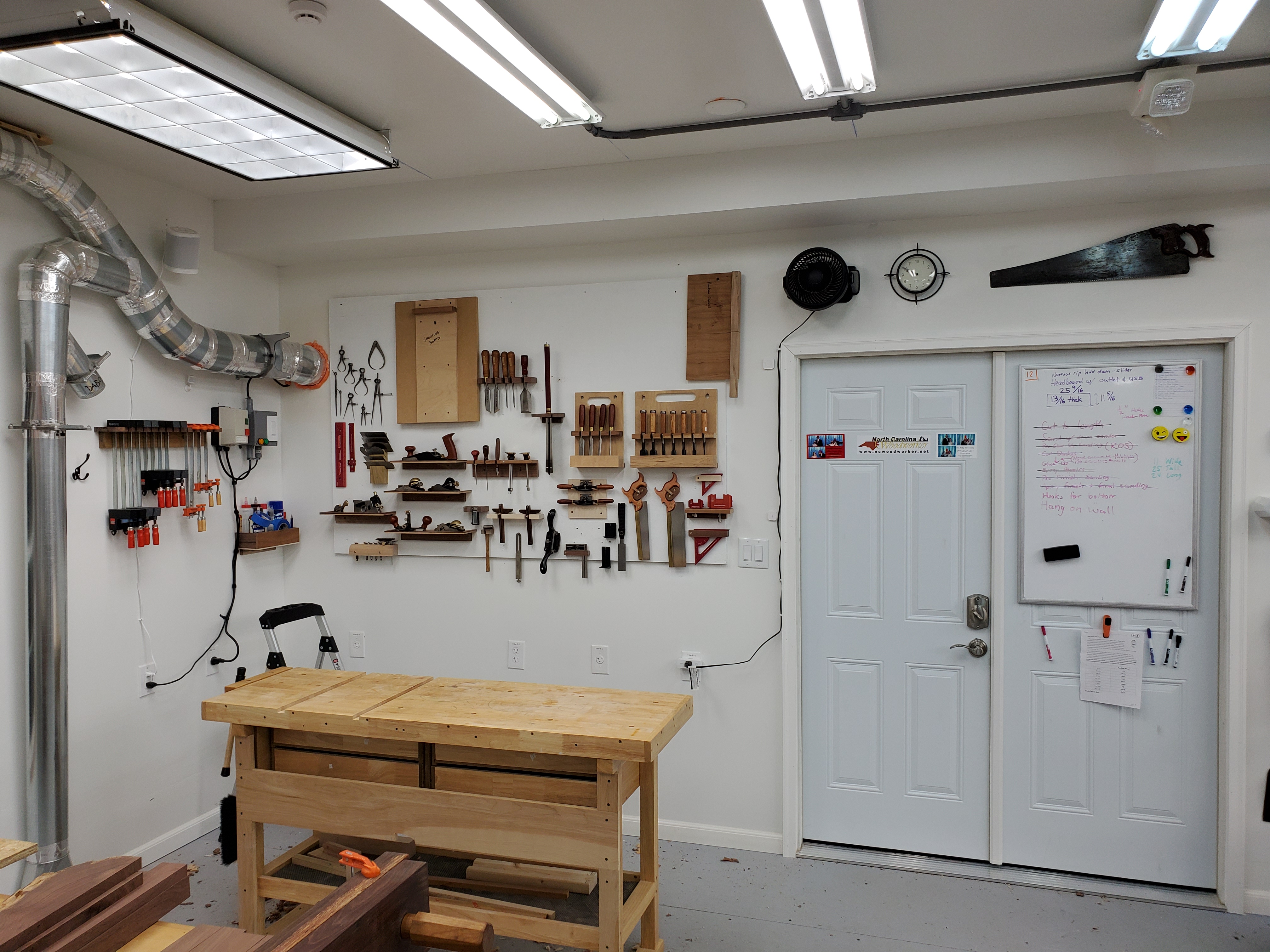 The tool wall has a bunch of little shelves made from scrap material, much of it is screwed together. I really like having things accessible like this.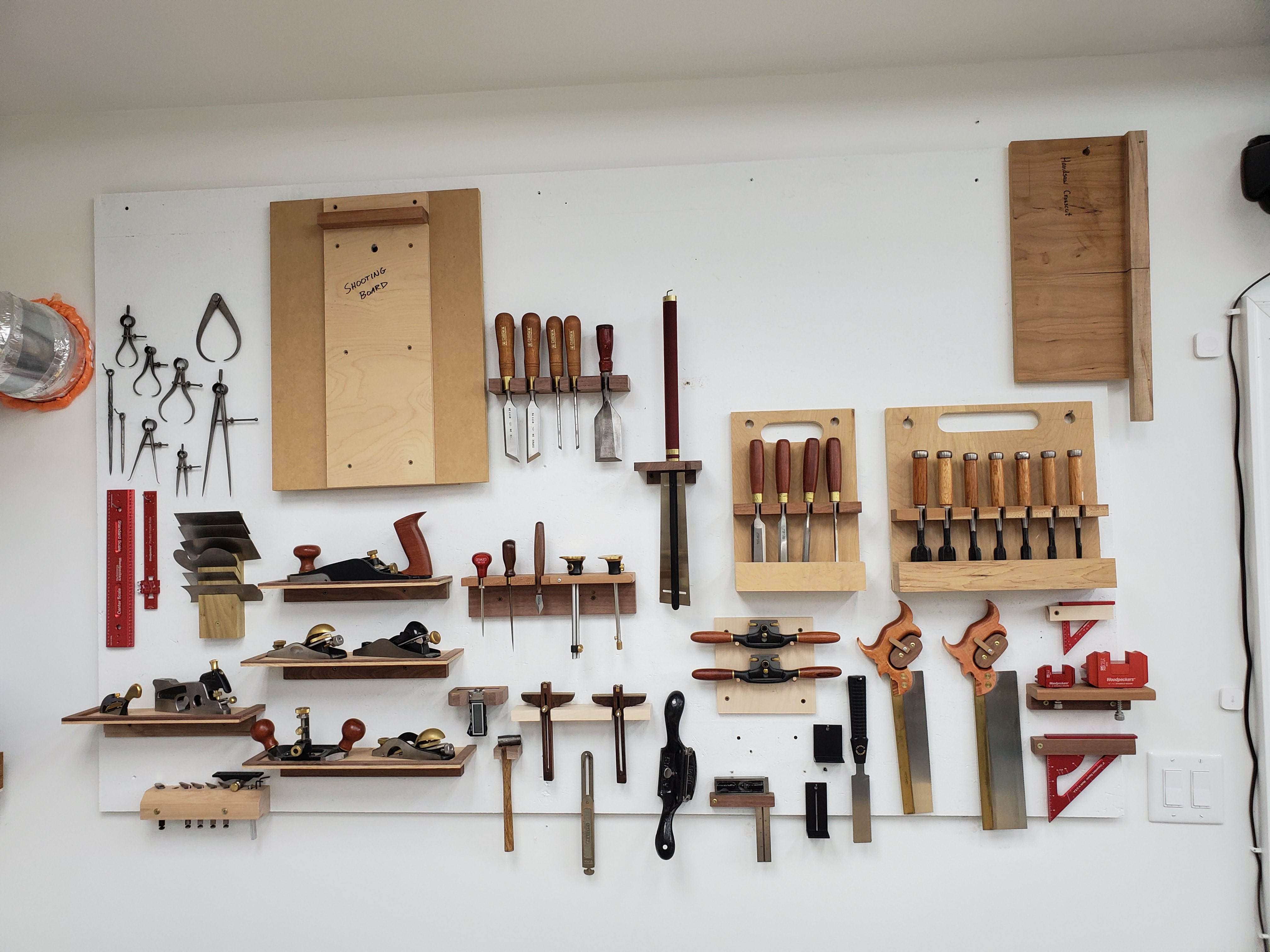 I also put some commonly used items over here. Small clamps, glue, blue tape, pencil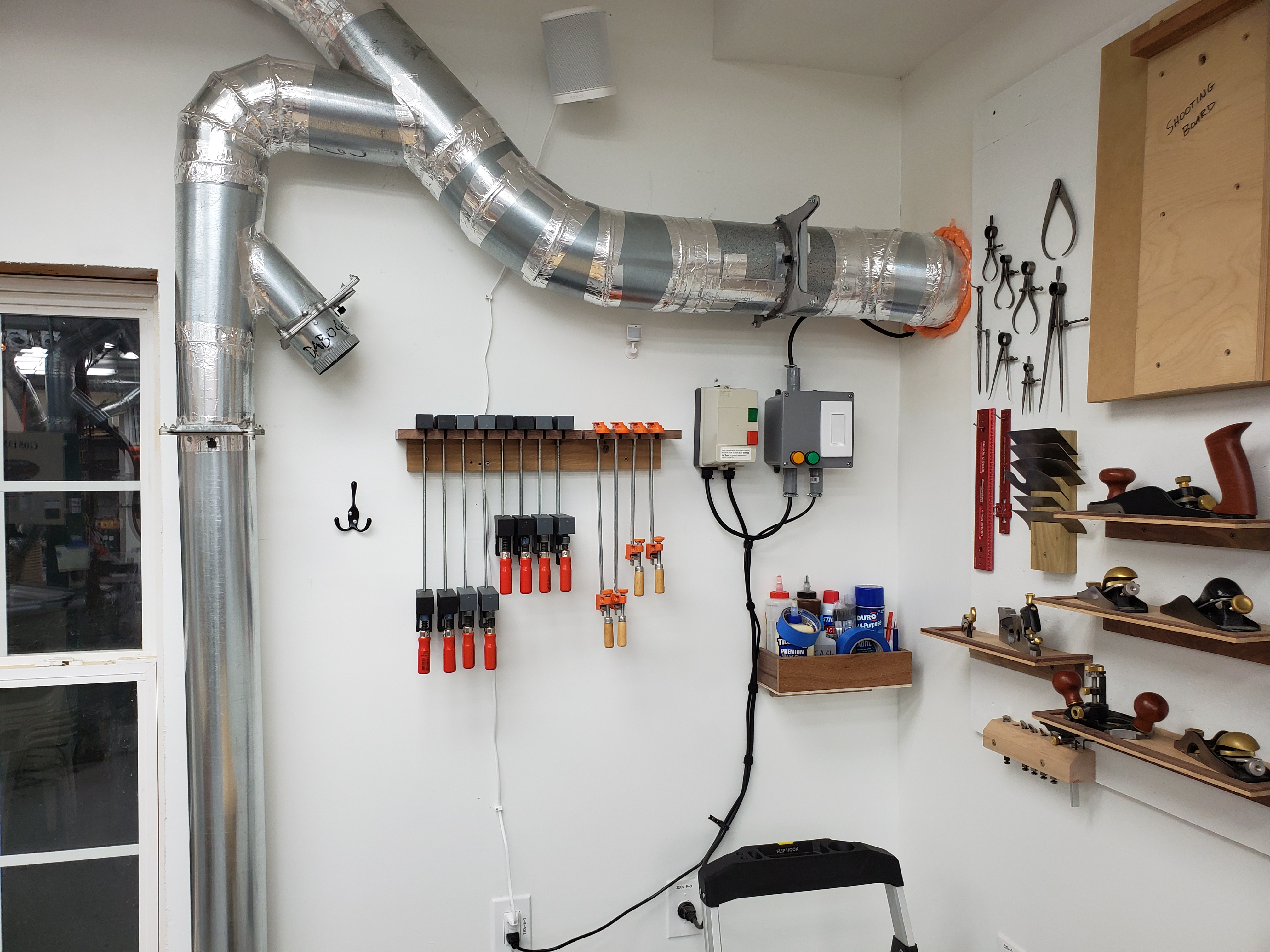 And of course my NCWW Sticker!