https://ncwoodworker.net/forums/index.php?threads/dining-room-table-build.67910/ Above is the start of a post of a table build. Its been a while since I posted some work I have been doing but I finally had some time to step back and do something with a table. The table is a trestle style but...

www.ncwoodworker.net
Well if you go back to September you will see the hole I fell into while building the top for this table. My first thoughts were an all walnut table. Not to be. Had some issues with the stock and I got up with my sawyer and he fixed me up with the maple you see below. Its wide red maple and its pretty flat. It works for me.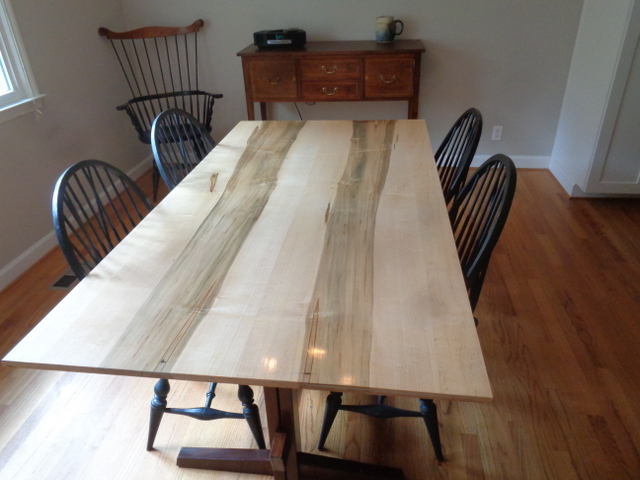 The table is fairly complicated joinery in the trestle assembly design. Took some ideas from George Nakashima and another builder from up in NY. Mixed and matched for a good base.
Table dimensions: 72" x 38" x 4/4 with thinned down edges to a light 3/4" to keep it thin looking but strong. No breadboards on this one. The finish is a water based mixture that I am still in the works to get it just so but not there yet.
With the 6' length it will be enough table space for 8 people for Thanksgiving and other gatherings.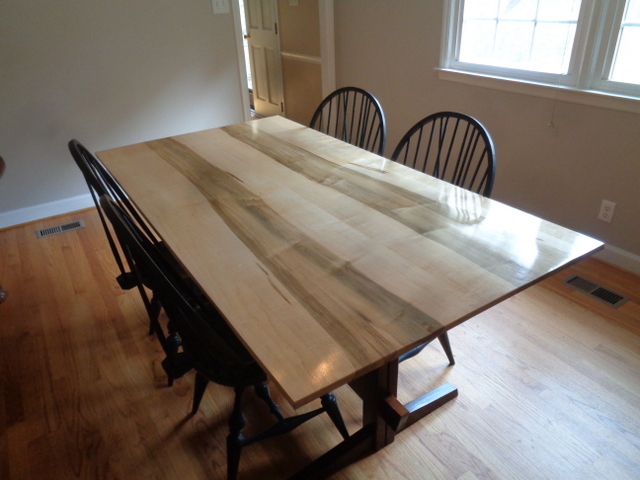 The maple boards are very nice to finish with just varnish and no filler needed.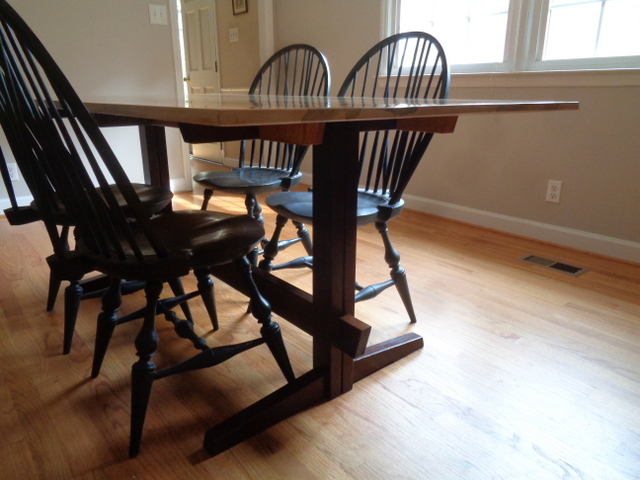 While building the table I started turning some bamboo legs with some curly maple blanks I have around the shop. I plan to do a few more to take to the market this winter season.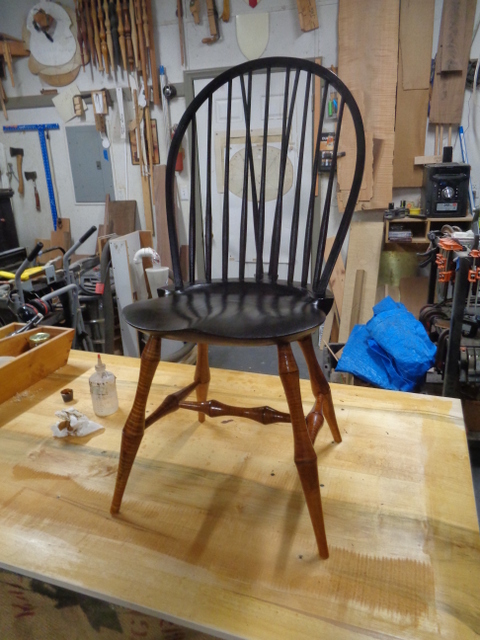 later