Or, stated another way, "What to do with the molding, scraps, and 3 1x8 old growth pine boards left over from paneling our Reading Room? We've wanted Colonial type shutters for our home for several years, but, their considerable expense was prohibitive. But, we have a shop now! And, the will to try it.
This thread will document the quest to build a set of Colonial Shutters for the window that matches the paneling in our Reading Room. By the end of the quest, we'll see if the will survives to continue on through the rest of the house.
Below are a couple pictures of the Reading Room. Here's a link to the entire story of the Paneling Project:

http://ncwoodworker.net/forums/showthread.php?t=28394
West Wall: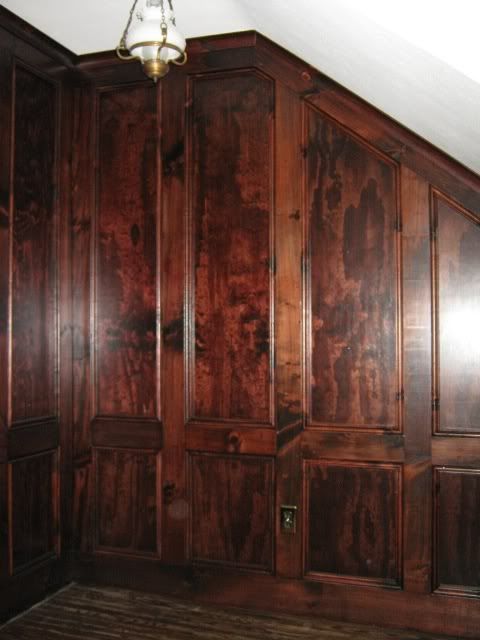 South Wall:
Here's what we're shooting for. I snatched this vintage example from the curb a few months ago.
Louvers will be: 1 ¼" x 5 5/8". Looked at using the Woodline Shutter Set, but they're Out of Stock for 2-3 weeks, and I have 2 weeks of vacation. Decided to see what I do with what I have.
Here's a pic of the stock pile to be used. A tremendous amount of shorts, and cut-offs from the paneling project. Should be just enough...
Step 1 – Resaw to split the stock in half, 21/64".
Step 1 – Resaw Complete
Step 2 – Plane to 5/16" thick
Step 3 – Form Louvers on table saw. Blade is tilted to 5 degrees.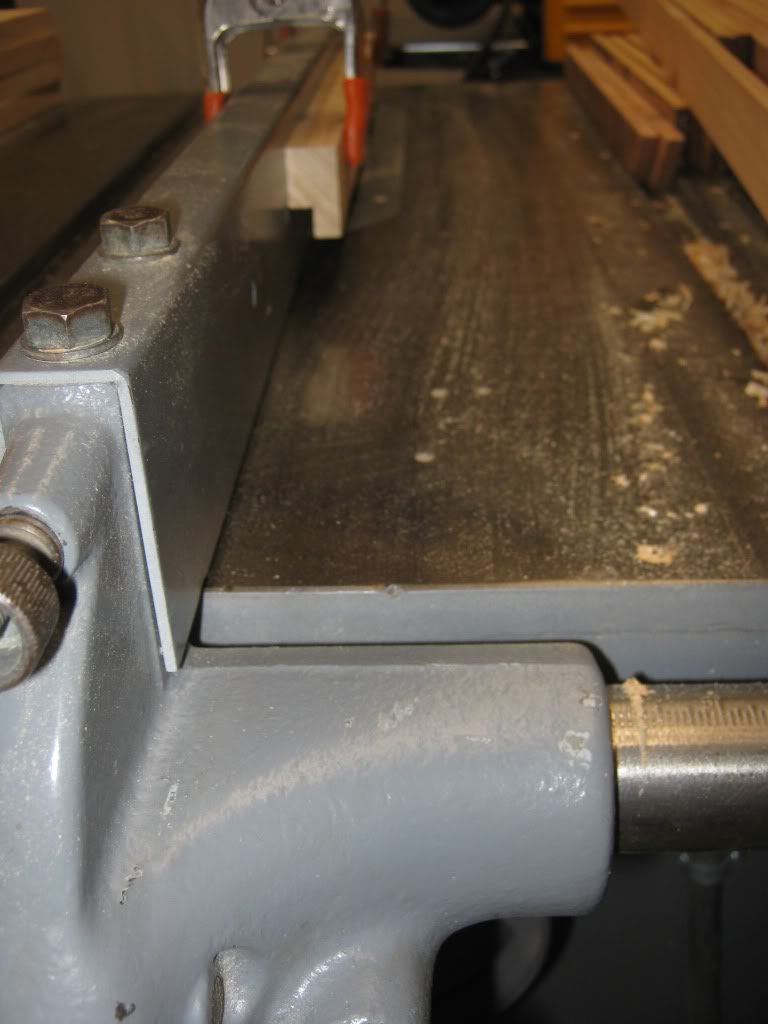 Step 4 – Roundover completed.
Started the project on 12/20/2010 with machine setup. 4 machines were tuned up, jigs made, and set up for producing the louvers. Plus, installation and setup of the mortise attachment on the drill press, and Tenoning Jig on the table saw for production of the rails and stiles.
At this point, the frames & stiles are rough cut, and all louvers formed.
Next steps:
-
Jig for drilling louvers for shutter pins.
-
Adjustment Rod
-
Jig for attachment of louvers to adjustment rod
Thanks for playing along.