I just found out that my friend and mentor, Paul Kennedy, has died. In the mid 1980's I met Paul and he took me under his wing. For the next 6 years, he taught me all he knew about harpsichord building. As we lived a couple of miles apart, I was in his shop constantly - asking questions that were always demonstrated and answered. Eventually, he and his wife moved to Indiana to be closer to his daughter. We spoke on the telephone a few times a years ever since, and our conversations lasted for hours.
When I first visited his garage/shop, I was amazed at the lack of machinery I found. He had and old, rickety table saw, and and equally old, and equally rickety bandsaw. It took me years to convince him to buy a planer, which he finally did (probably to shut me up). That was perhaps the first and most important lesson he taught me - it's not always the quality of the machines, but the quality of the man or woman using them, that counts. Here's an example of Paul's work - made with his rickety machinery.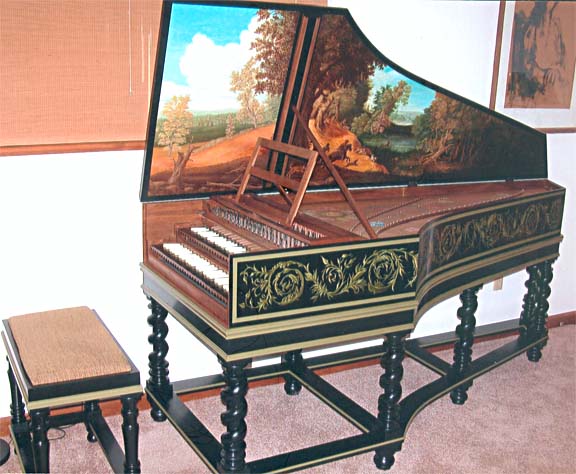 Paul was the kindest, most generous person I've ever known. RIP my dear friend.
Ernie