So, I'd like to make a front knob like this accessory from Lee Valley/Veritas:
Veritas® Block Planes from Lee Valley Tools (A. Standard and Low-Angle Block Planes, Miniature Block Plane (Not Shown), B. Chamfer Guide, C. Optional Grips for Low-Angle Block Plane, D. Block Planes, E. Skew Block Plane, F. Apron Plane, Veritas® Pocket Plane (Not Shown), Limited Edition 40th...
I have the hanger bolts to attach the knob, but I feel the bolt may need to be secured to the knob since this frequently gets twisted to open and close the mouth of the plane.
Any suggestions on how best to lock the bolt to the wooden knob?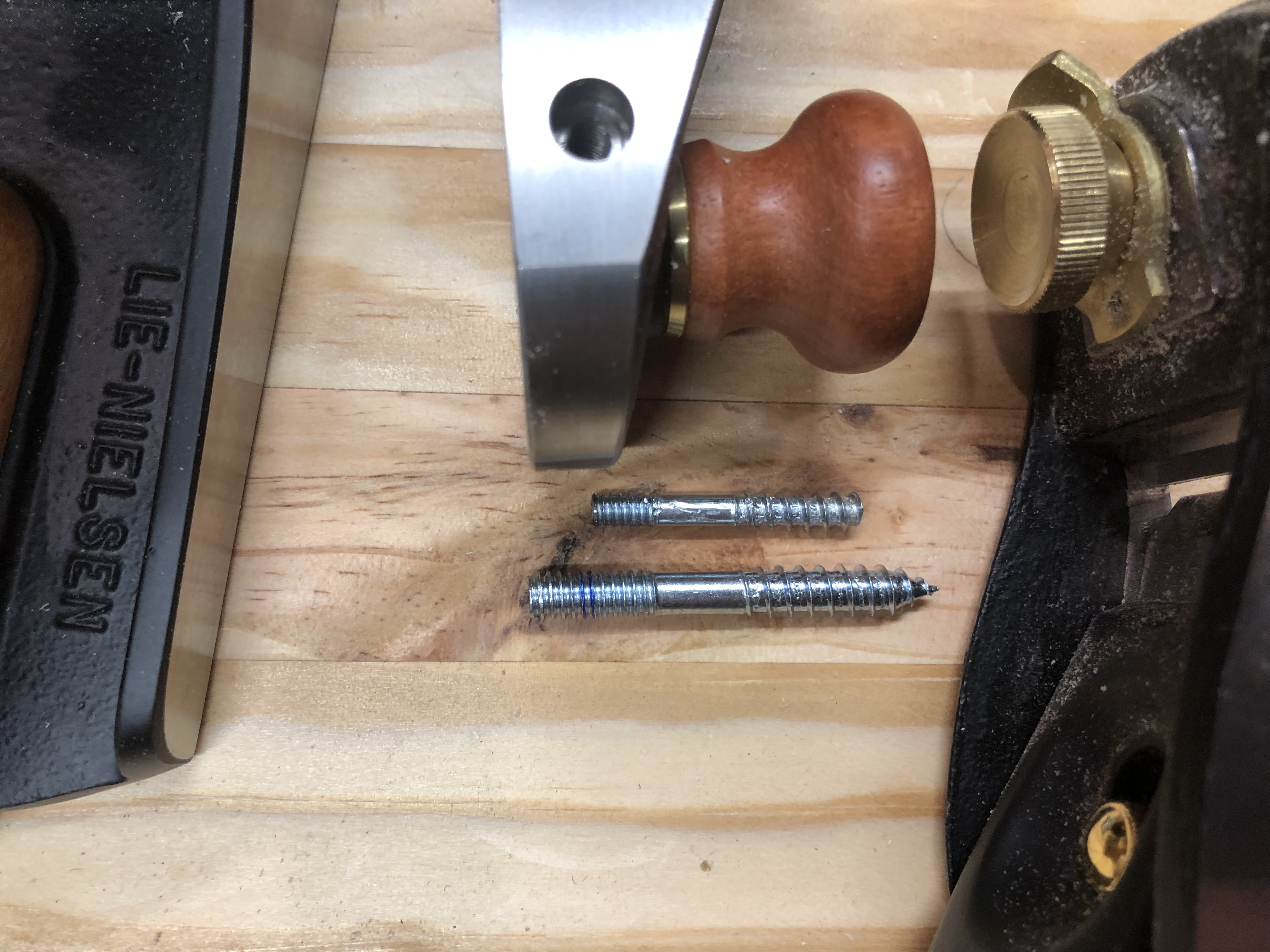 Veritas® Spokeshave Handle Kit from Lee Valley Tools. Lee Valley offers high-quality woodworking tools (woodturning, wood finishing, sharpening, woodcarving), gardening tools and hardware to woodworkers, cabinetmakers and gardeners
Last edited: