With the temperatures dropping in the last several weeks I was reminded of the promise I made to myself to insulate my garage door before it got cold again this year, both for my own comfort and also my kerosene consumption.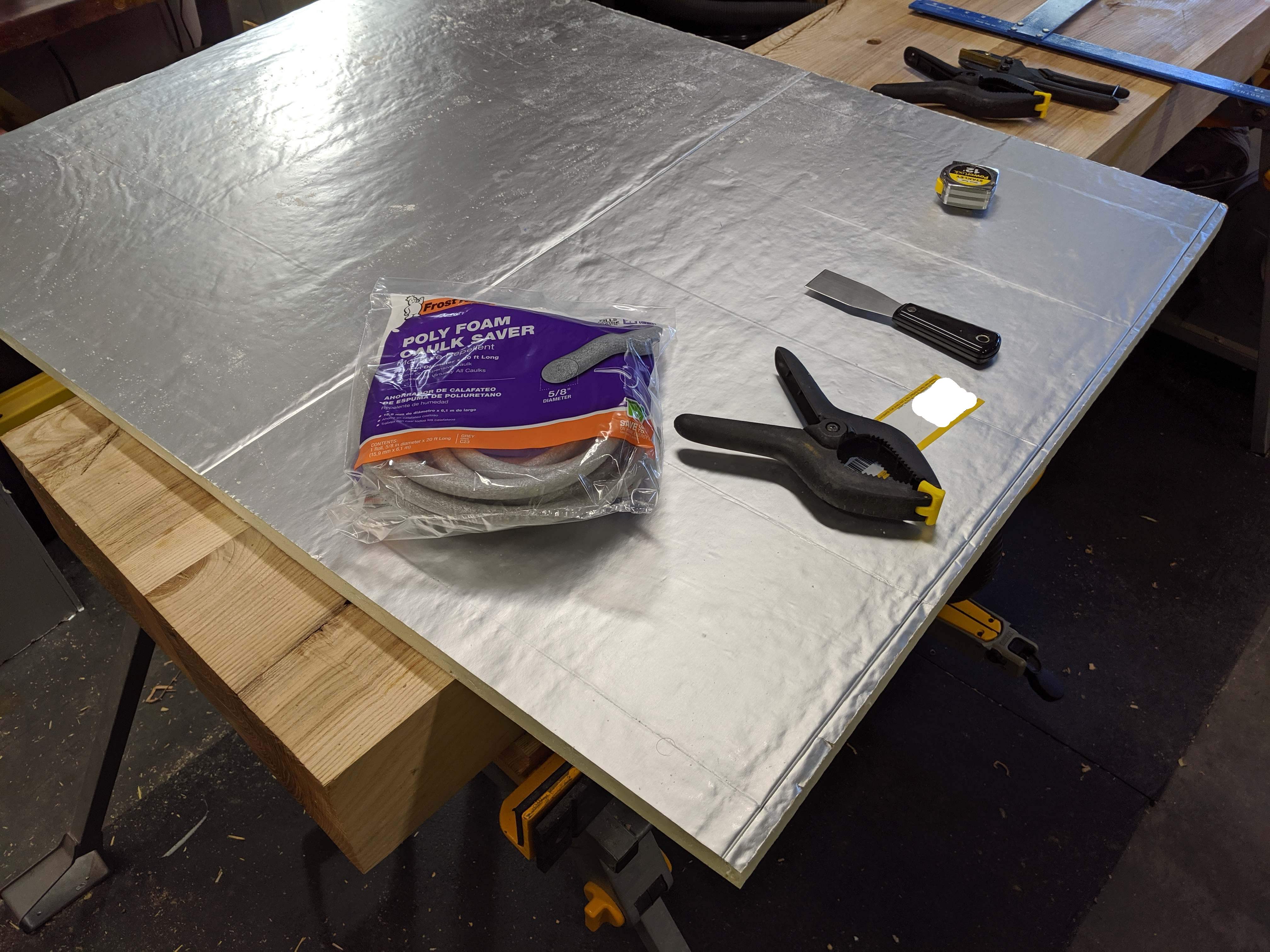 My doors have a "C" shaped cross section that is a little under 1 5/8" deep, so I chose 1 inch foil faced insulation and 5/8" backer rod to hold the panels up against the door.
Will post more pictures as I finish up.