Here are a couple of small projects that have been in the queue too long: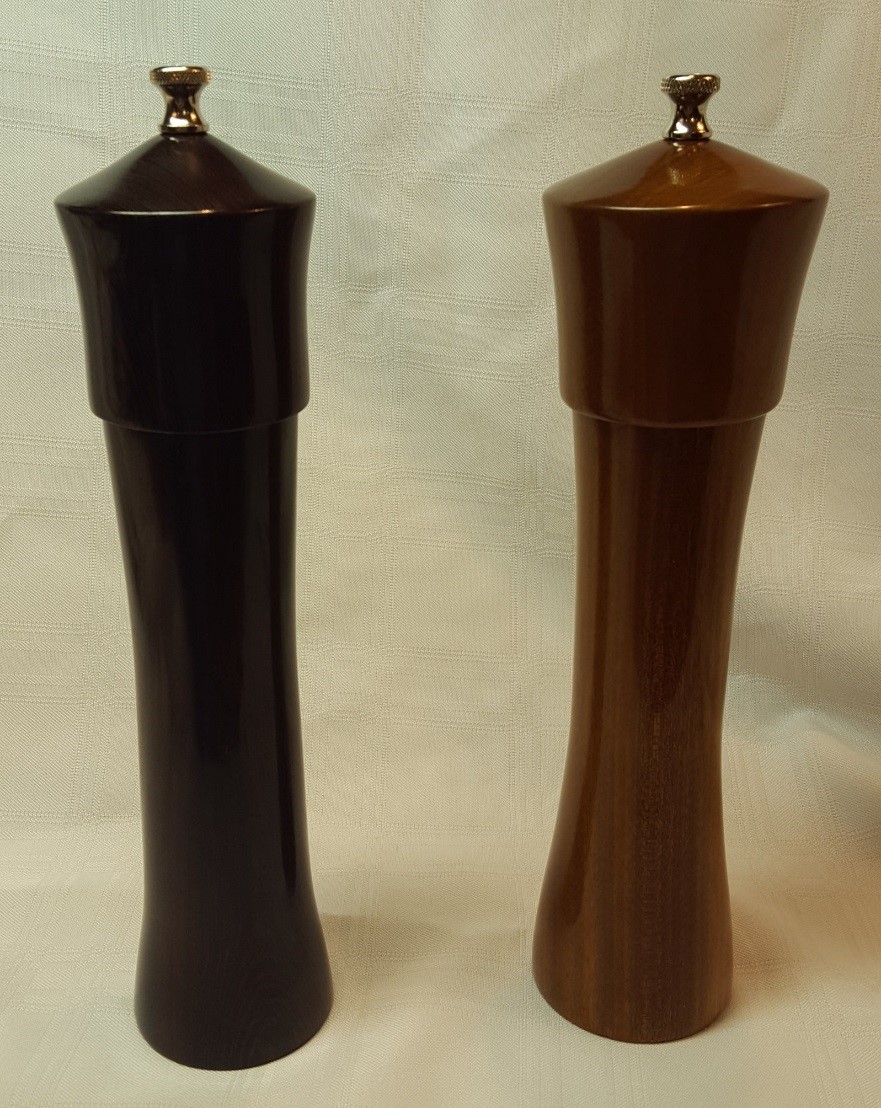 The salt mill is from a mahogany billet (right). The pepper mill is a 3 board glue-up in wenge. All 3 boards were cut from the same stock.
The wenge turned much nicer that I thought it would based on all the comments and YT stuff. It is/was very open grained, however. I tried wet sanding to take advantage of creating a slurry but it really didn't work.
Finish for both was multiple coats of Zinsser shellac sealer cut 50%. Topcoated (many passes) with rattle can Minwax clear lacquer. When I had adequate lacquer applied, I went straight to the Beall buffers. Probably could have gotten more shine by sanding up through 1200 grit before buffing but this was a commissioned piece - a gift that my daughter wanted to give to her MIL, i.e., I knew I'm not going to get paid.
Lesson learned: stick a phillips screw driver in the through hole when buffing the caps to help hold it.
Pending: work on photography. I left the Canon in the bag and used a cell phone for this.
Last edited: