About 5 years ago a friend gave me a disk cut from a tree he had taken down. This weekend I got around to flattening it.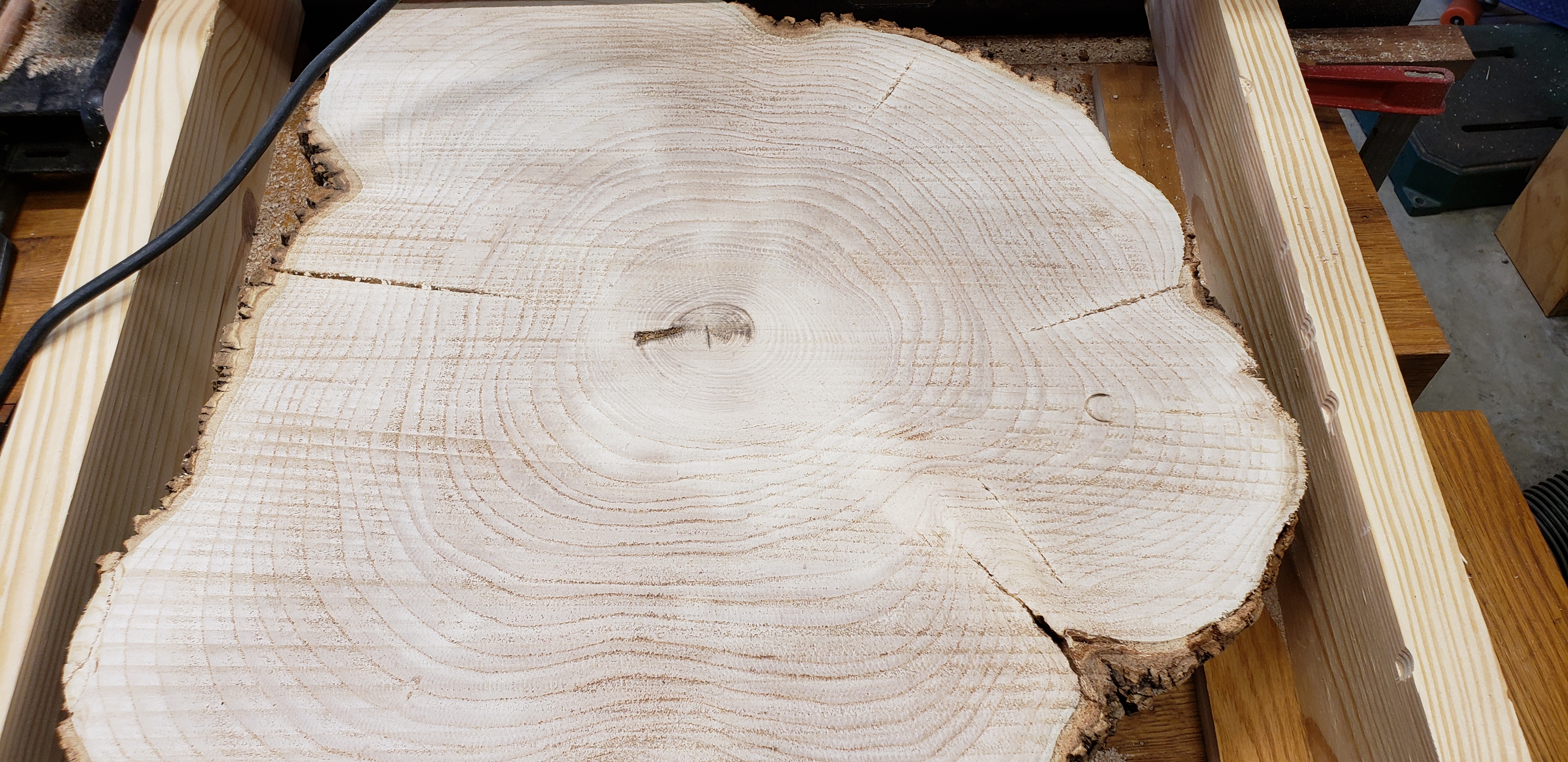 There are some checks in it, but they don't go all the way through. I was debating how to stabilize them. I could do butterflies. But was wondering if just epoxy would be sufficient?
I believe the table will live on my covered porch when done. So it will be exposed to humidity swings. But it is going to be a rustic piece and doesn't have to look perfect. Just has to hold my beer when I need a free hand
TIA!
Salem