An experiment that didn't result in the outcome I'd hoped for.
I wanted to inlay some Holly into my winding sticks. No problem, plenty of Holly growing around NoVA.
Without belaboring that this isn't the time of year to harvest Holly, I thought I had the solution.
Easy solution, microwave some small branches and get plenty of small pure white pieces of Holly inlay. Unfortunately, once the microwave sets the Holly on fire, all you get is charcoal.
Lesson learned, take it slow and easy next time.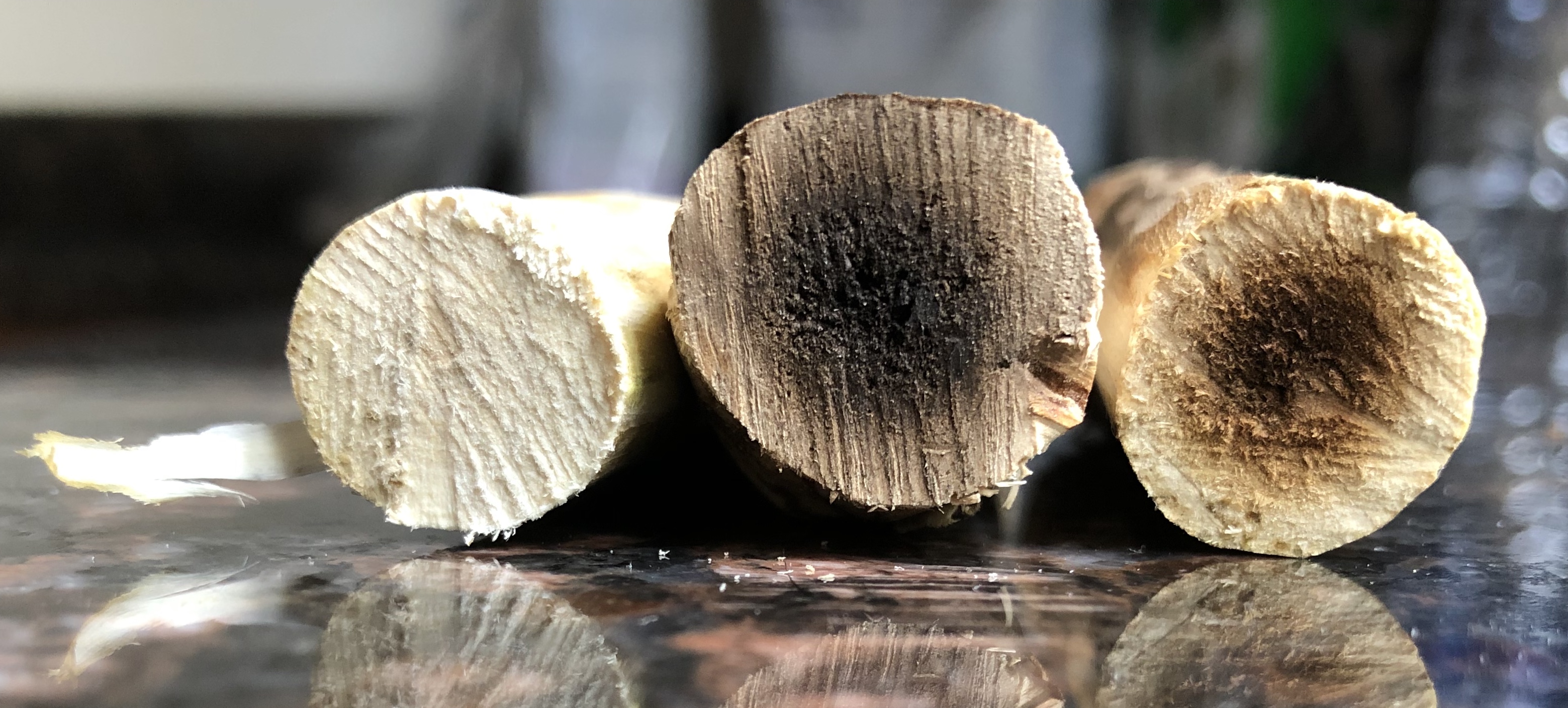 Last edited: