So I have a Craftsman 16 gallon wet/dry vacuum that needs work. The blower/impeller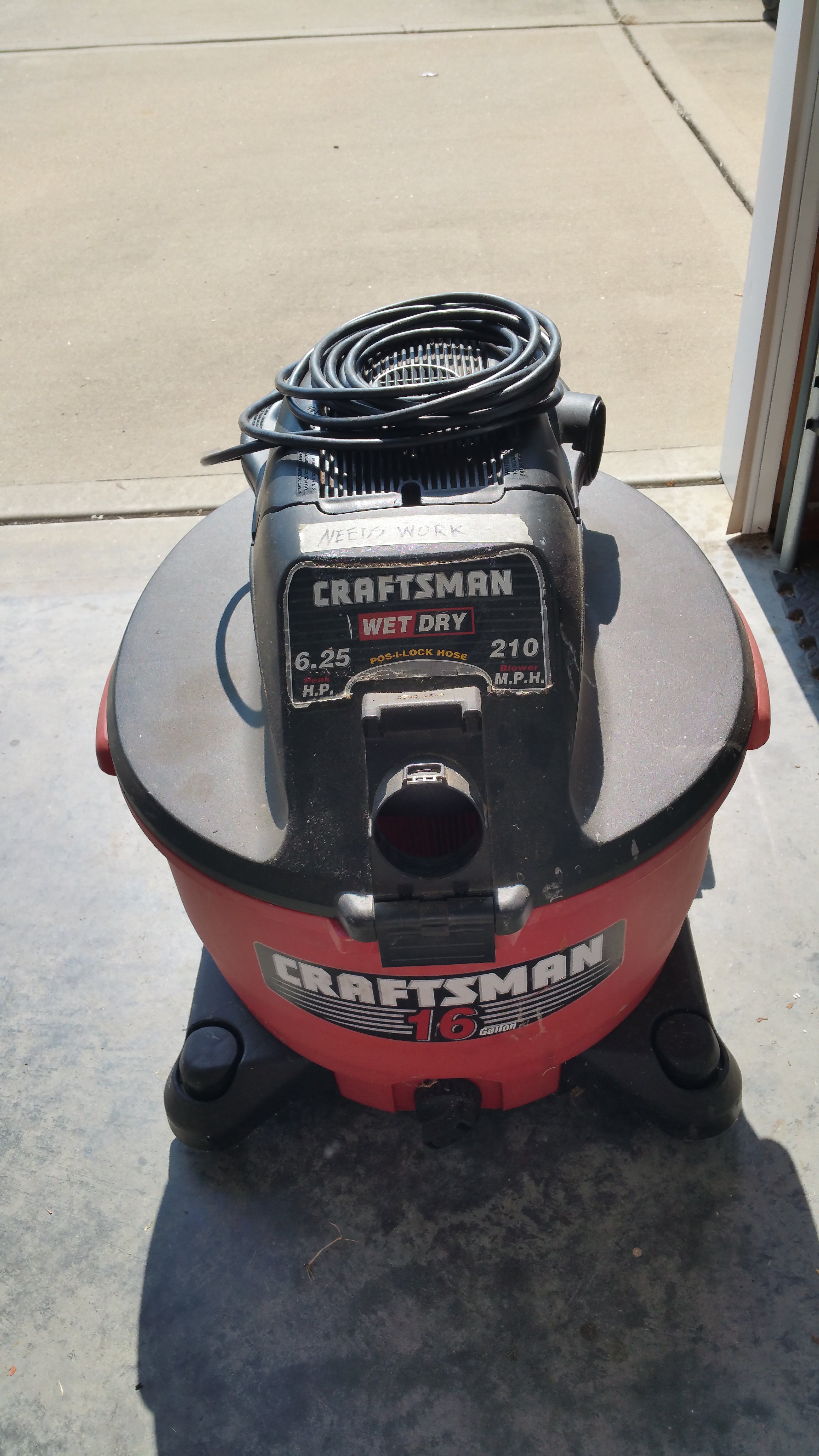 separated from the motor shaft. I tried a repair using JB Weld which held for a while, but it is now starting to vibrate again.
I don't have the time or inclination to work on this again so I am offering it to anyone that can use it for parts or to buy the appropriate parts to actually fix it.
I also have some/most of the accessories and a couple of bags included.
Message me if you want it. I will leave it here for at least a couple of days before putting it on FB Marketplace and CraigsList.