Willem
Corporate Member
This little lathe has served me well for 14 years, as I am not really a turner, do mostly spindle work for furniture parts. But this time, this little lathe really took strain, thought it was going to walk out the door, LOL.
Vase for a charity in Southern Pines, 13" diameter 26" high, wall thickness 1/4" throughout. Base is floating. Walnut and Maple, approximately 1,300 pieces. Still has to be finish sprayed, picture shows the raw wood.
Any idea what I should price this for?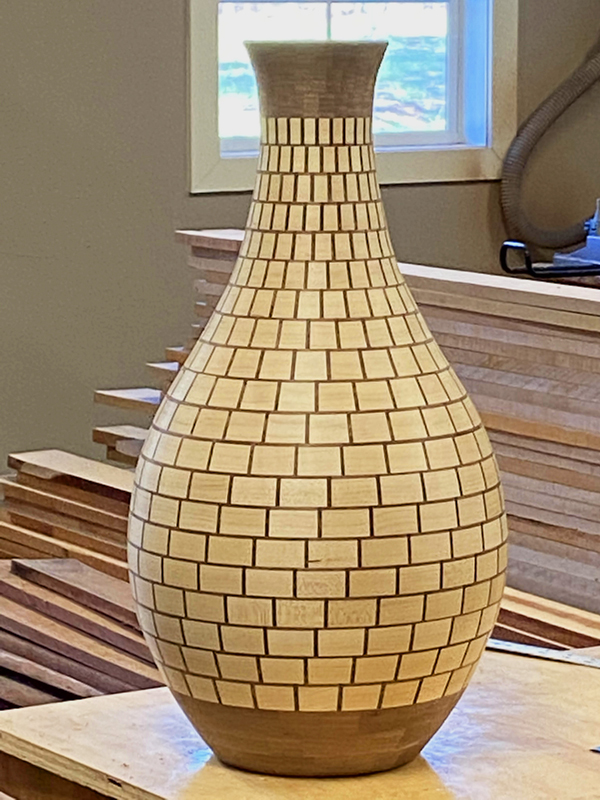 Last edited: