Bob Vaughan
Senior User
Thought I'd share photos of a chair I made for my first son in 1974. He was a little over 1 year old at the time. He adopted the chair as his own for a year or so until I made him a larger one. Second son comes along and he gets the chair. Both boys were pretty rough on the thing requiring many desperate repairs. Grand daughter comes along and she gets to use it. She's not as rough on it as the boys. She knows it is a chair and not a soccer ball.
The original chair was doweled together. Don't do that. Dowel joints at the stress points won't hold up to occasional trips down the stairs. Fast forward to 2016. I made some chairs for the grand children of some of my friends. This construction method seems to be the best and most durable.
These mini chairs do require some effort and their useful life is very short term but its worth it to see a child adopt a piece of furniture as theirs. They know that this chair is for them and no one else in the family.
I'm going to have to made some more chairs very soon because this 18 month old is growing quickly. The old chair is barely 6" off the floor. I'll make the next one about 7-1/2" off the floor and then another 9-1/2" off the floor.
The table that can be seen is a Formica covered piece of plywood on a $20.00 Harbor Freight folding stool. I'll be making real table with a Formica covered top of different dimensions. I plan to make the legs so that I can put in 2" spacers on the bottoms of the legs as the kid grows. I want that folding stool back.
Kid sitting at the chair. she was feeling puny so I got a non blurry shot.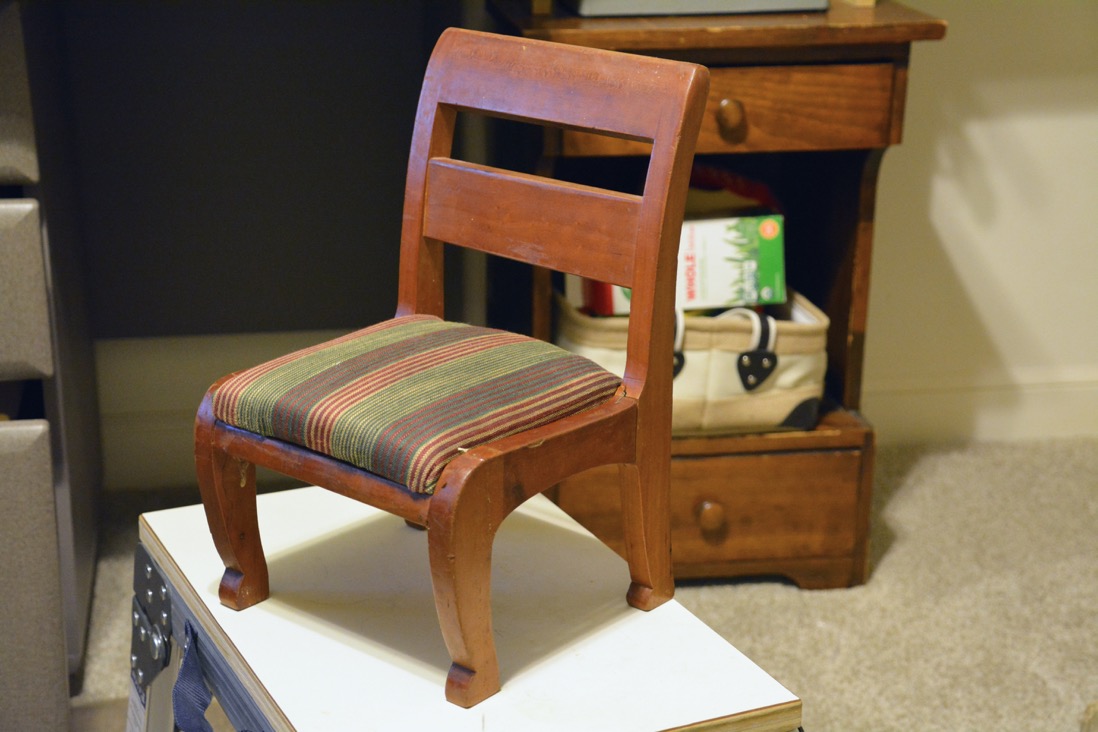 The original chair. the seat is about 6" off the floor.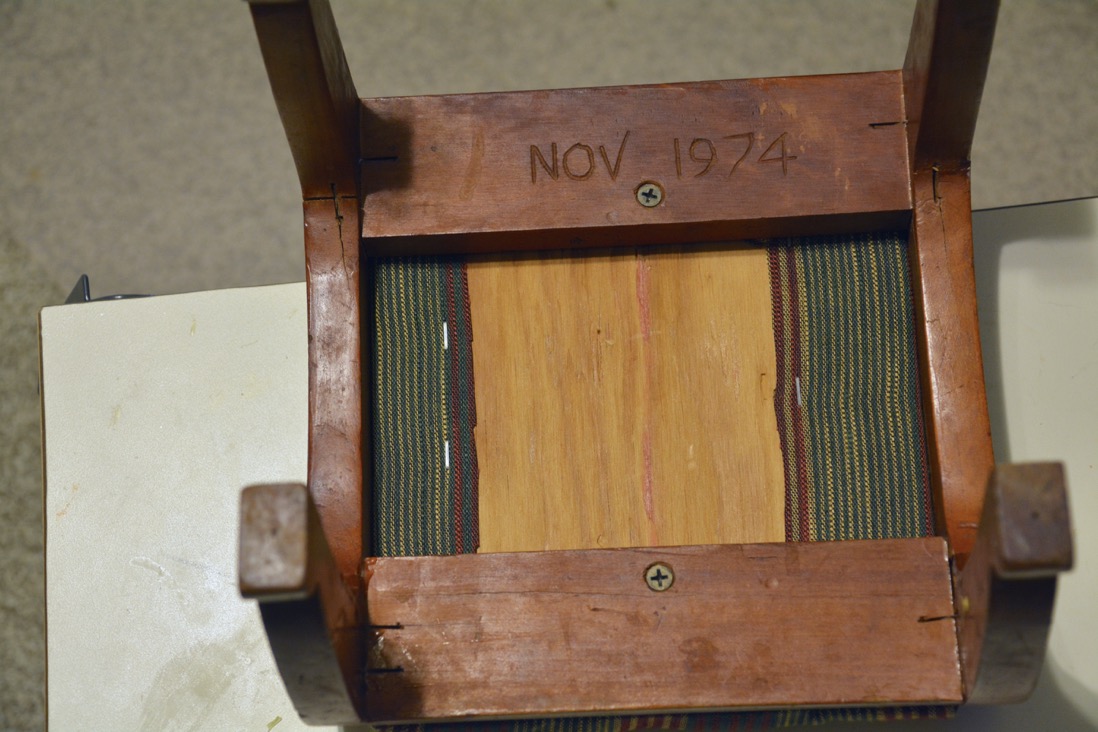 Underside of original chair showing the Nov. 1974 made-on date
Better chairs. Mortise and tenon. Stock is 3" wide x 1" thick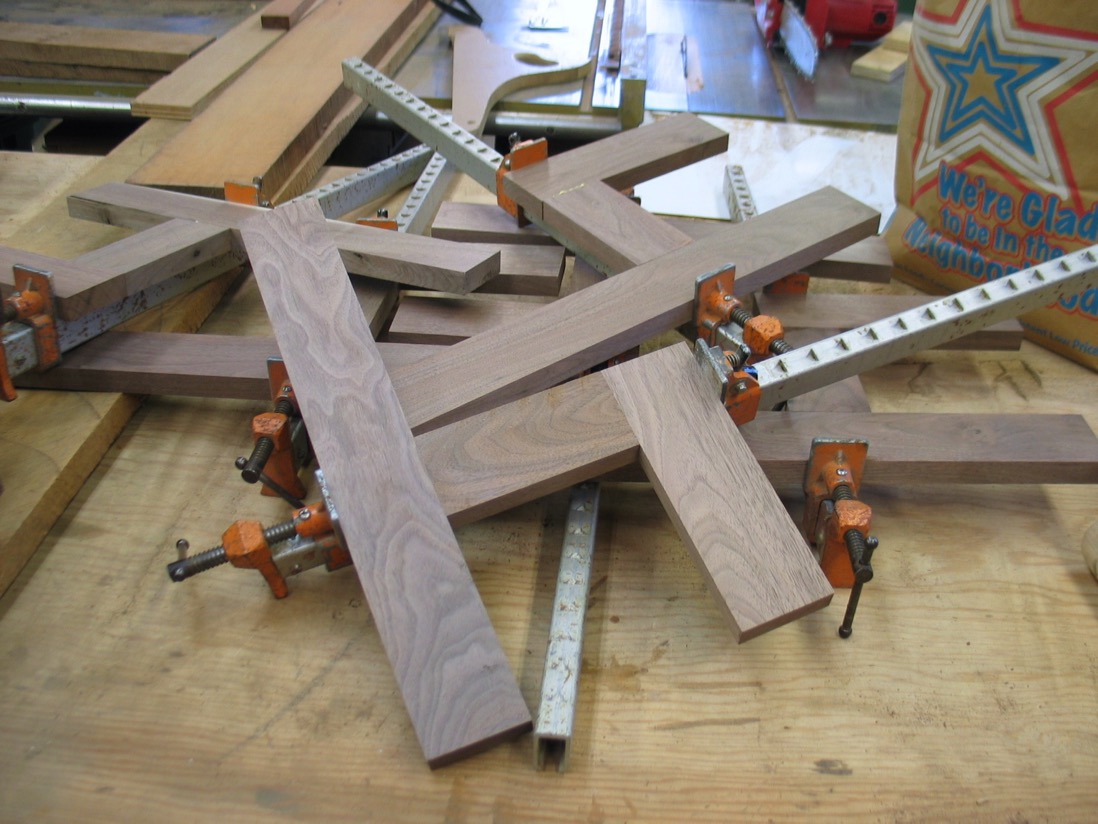 Glue up of the sides.
Glue up of the full chair. The back slats were doweled inio the sides
In the white, ready for finishing.
The finished chairs of a much more sturdy design.