Board of Directors, Development Director
Jim
Staff member
Corporate Member
I posted
previously
about making a staircase saw patterned after an old English version. After using the saw I liked it so much that I decided I wanted a smaller version for finer case work. I used the plate from a Stanley gents saw to make the version you see below.
One of the main goals was to reduce the weight of the smaller version. With the steel, brass and dense purple heart my first saw weighed in at 2 lb 6 oz. The owner of the antique saw informed me that his weighed slightly over 2 lb as well. These are not light saws and take a bit of practice to use. The weight of my new saw is down to 14 oz and feels more like a small carcass saw when in use. Reducing the weight was accomplished by using thinner brass plate and steel sole, walnut instead of the more dense purple heart, open vs closed tote and a thinner plate for the saw blade.
An important aspect of making any saw tote is grain orientation. This is especially important with an open tote as you want the grain running lengthwise through the point where the tote takes the force of the push stroke. This isn't that difficult if you are making a tote that attaches to a saw plate, but with this saw the tote and body are all one piece. Using a blank with even, straight grain would have meant either a weaker tote or slanted grain running through the body. Fortunately, I was able to find a walnut board with the perfect grain pattern as you can see below. The grain bends just right to match the angle the tote makes with the body. I love it when form and function meet.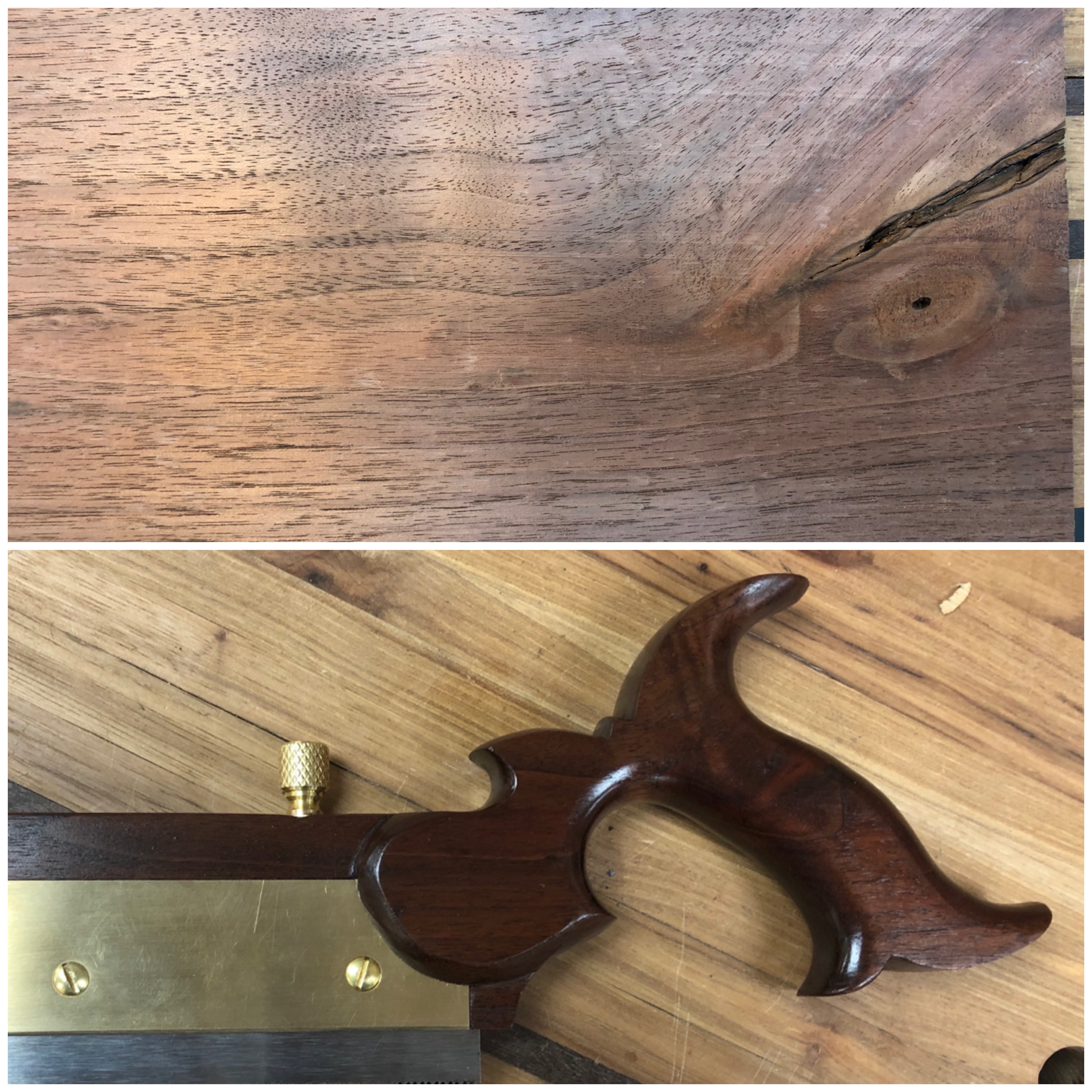 Another concern was in the position of the blade relative to the saw's centerline. In the original version (both the antique and my larger version) the blade is to the extreme left. As you push the saw there is a slight need to compensate for the "off-centeredness" of the blade. In the smaller version I decided one way to mitigate this was to keep the handle a full 7/8" thick, but then thin the main body of the saw down to 5/8" by removing material only from the left side. This doesn't seem like a lot but as you'll notice in the next picture it does position the blade much closer to the centerline. This makes the push motion more natural.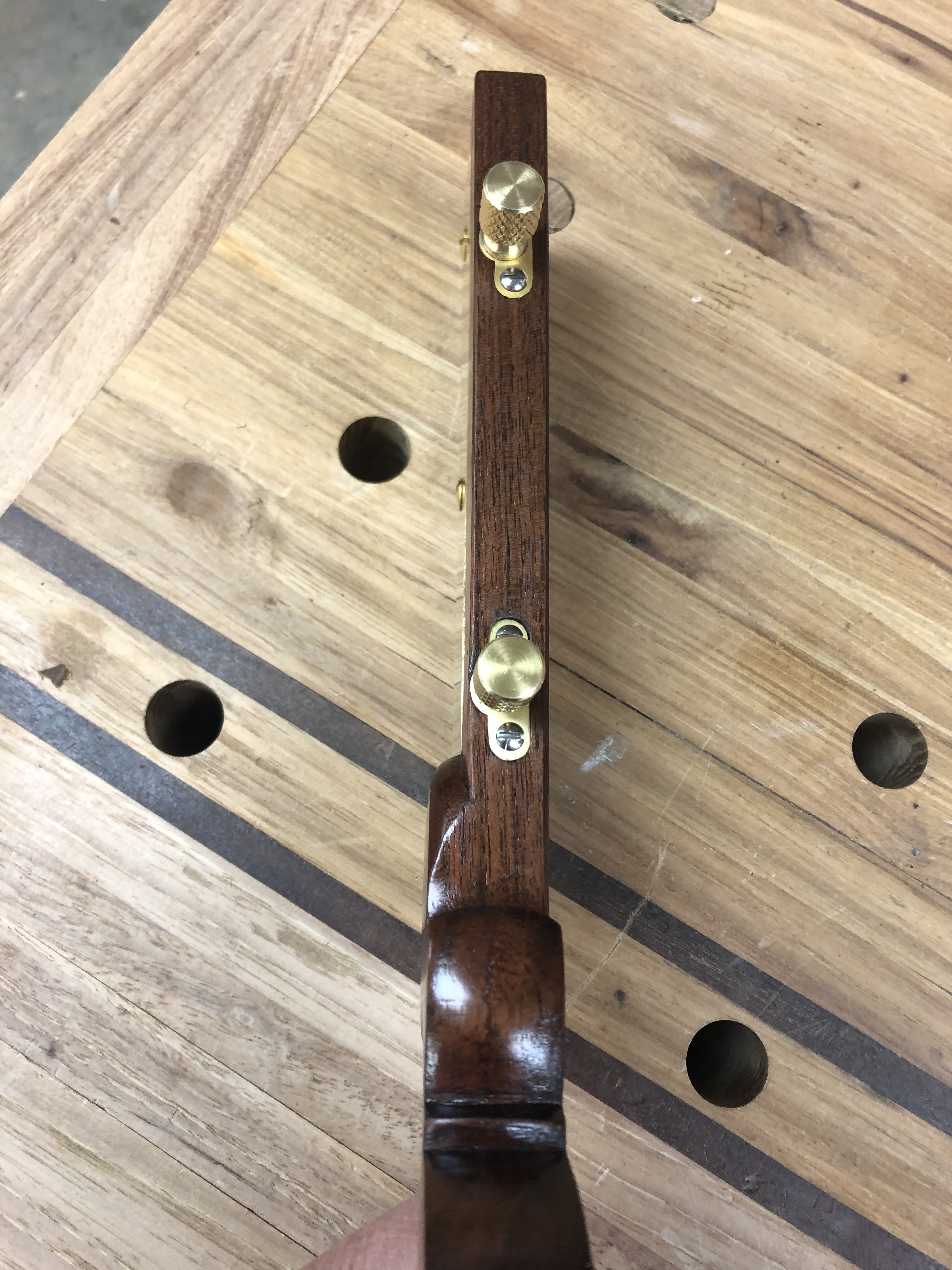 Overall, here is how the two saws compare:
| Spec | Large saw | Small saw |
| --- | --- | --- |
| Weight | 2 lb 6 oz | 14 oz |
| Blade | 9" at 11 TPI | 7" at 14 TPI |
| Plate thickness | 0.035" | 0.02" |
| Max depth of cut | 0.5" | 0.5" |