A local woodworker was relocating and he gave me quite a bit of his hardwoood stash.
Here is a simple side table I made out of a single piece of hickory (I cheated and used other stock for the legs):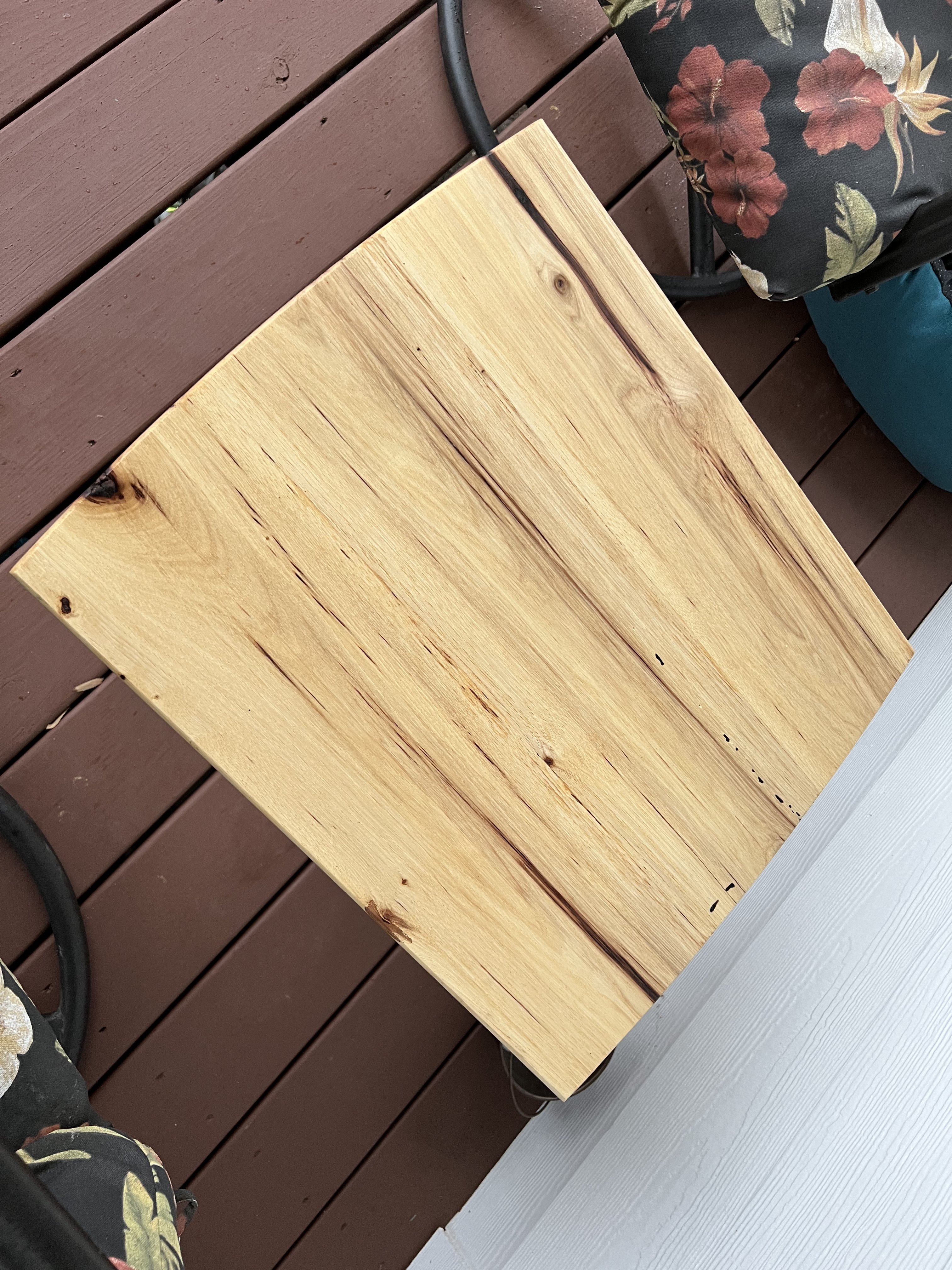 The base is mortise and tenon and the top has a very large radius curve on the end grain side.
We use this on our covered porch.
Thanks for looking!